Connectify is one of the easiest and reliable Wifi Hotspot Software with amazing interface and features. It is a virtual router that lets you share Internet from your laptop with your smartphone, tablet, media player, e-reader, other laptops, and even your nearby friends. More than 150 million users worldwide Trust connectify. It supported more than 9 languages. Hopefully, there is no more introduction required for connectify because if you came here to read about connectify alternatives then you probably familiar with it or you have used it so u better know whats good or bad about it.
Although Connectify seems to be the trending software in the area of wireless hotspot software but there can be some issues it, maybe the price of it that is too much for you or because of its advanced features that are useless to your purpose and you want to use another hotspot software. So we have prepared a list of some Connectify alternatives that can meet your requirements.
Baidu WiFi Hotspot (Free)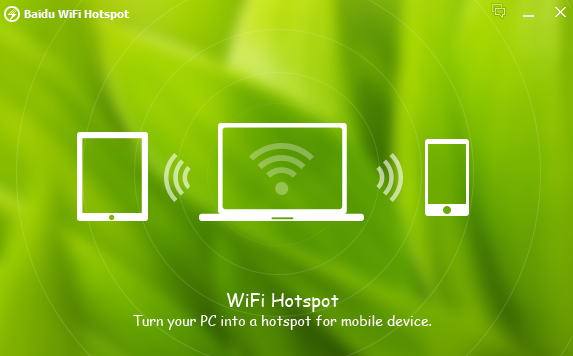 Baidu is a lightweight wifi hotspot software that provides hotspot service by which you can share your internet connection with other devices. Apart from providing the wireless hotspot service, we can also transfer data such as photos, music, and documents between your PC and a compatible mobile device via the 'Get File From Phone' and 'Send File To Phone' functions. Baidu is a free wifi hotspot software.
Supports: Windows(All versions)
OSToto Hotspot (Free)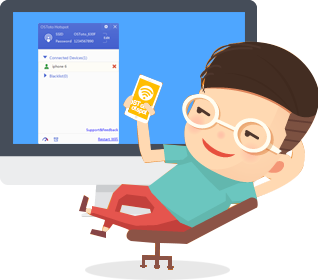 OSToto Hotspot is a free and professional WiFi hotspot software. It is totally free with no advertising, and no annoying pop-ups that makes it more usable and easy to use. It lets you create wifi hotspot with single click. You can easily blacklist devices and you can set the time to turn on or off for hotspot.
Supports: Windows 10, 8.1, 8, 7, XP, Vista.
Virtual Router Plus (Free)
It is a free wifi hotspot software that lets you share your Internet with your  Laptop, tablet or cell phone. Using Virtual Router Plus is easy because there is no installation required after downloading. You just have to set the wifi name and put the password and Click on Start Virtual Router Plus and you are done. You can enjoy your wifi to other devices easily.
Supports: Windows 7, 8
Thinix WiFi Hotspot (Trial/Paid)
Thinix is providing the great service with the reliable interface and lets you create your secured wifi hotspot connection. It is very secured no spyware, ads, malware, or gimmicks. Even it is a paid software but it has much cheaper rates than other wifi hotspot software. The lowest price for 1 PC License is $12.95.
Supports: Windows 10, 8, 7
Hotspoter (Free)
Hotspoter is a free wifi hotspot software with easy and quick interface. Even it has not too much advance features but it you are looking for a free wifi hotspot software then it is the right one for you. You can easily install Hotspoter and set your wifi name and password to share your internet connection with others.
Supports: Windows 10
MyPublicWiFi (Free)
Using MyPublicWiFi you can Setup and Start your virtual WiFi. You can track all the visited URL's using your wifi-hotspot connection and can restrict connected user access to specific servers. You can even see the details of your clients(connected users) like their MAC address and IP address.
Supports: Windows 10, 8, 7, server 2008
LionScripts WiFi Hotspot Creator (Free/Paid)
LionScripts Wi-Fi Hotspot Creator is a Windows based software by LionScripts, it allows you to convert your WLAN-enabled laptop, or Desktop into a Wifi Transmitter with a single click. You can create a hotspot and easily share your Internet connection with any Wi-Fi enabled device. This software comes in two versions. One is a Free version and other is Paid version with no ads which makes it less irritating and easy.
Download LionScripts Wifi Hotspot Creator
Supports: Windows 10,8,7 Vista and XP.
Virtual Router
Virtual Router is a Free open source software based router for PCs for providing an internet connection to your other devices. It comes with very simple interface with no-advertisments. The connection is secured with WPA2 that is known as most secure wireless encryption.
Supports: Windows 8, Windows 7 or Windows Server 2008 R2