If you're internet freak then you should use VPN to mask your IP address. Accessing some websites directly using your actual IP address might get you in trouble. Some websites like torrent websites users are advised to use any Best Free VPN service so that users can stay anonymous. Most of the users are using free VPN services to browse some websites which are blocked in their countries.
Websites like YouTube, Netflix has prohibited some content in few countries. But, users can still watch them if they use any VPN service and browse using another country server. However, there are many VPN services available and most of them claim to be the Best Free VPN service. But, the truth is that most of them are having the problem connecting to servers and most of them even don't work.
So, it's hard to know which VPN service you should use which works free and there's no connection and speed related problems. Many VPN services provide free trial for their products and there are many who provide limited monthly data quota for free users.
If you've bought paid subscriptions from any VPN company, there will be no connection and speed related problem in most of the cases. But, in case of free VPN, there are few chances that connection speed is good and there's no connection related problem.
This doesn't mean that you'll never get any best Free VPN service. We've a list of VPN here which is free and the amazing this is that most of them provide more than 500MB of monthly free quota. The connection speed is good enough and there's no connection problem. With all these things, you should really check them out. We've tested them and these work fine.
VPN connection is very necessary these days. VPN will encrypt your connections and this prevents many major information leaks. Users don't want to disclose their IP addresses these days on some websites. When you're browsing any website, your IP address can be easily stored and tracked by websites. Many websites don't have SSL connection. This means your connection to the website isn't encrypted and if you're using WiFi network, your browsing history can be tracked by anyone on the same network. So, to prevent yourself from these major threats, you should use VPN. VPN will change your IP address to virtual IP address and mask your actual IP address.
If you don't want to spend your money on VPN, below is the list of best VPN which is free. You can also buy their paid subscription anytime. These best free VPN works on any country and users can unblock any website using this VPN if they're not allowed to access some websites. You can watch Youtube, Netflix without any limit.
1. Tunnel Bear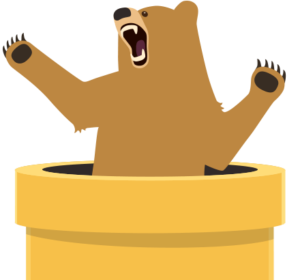 Tunnel Bear is our first choice because tunnel bear provides all thing you need in a Free VPN. It provides 500MB free data quota every month. This can be increased up to 1GB/month if you tweet about them on Twitter. You'll automatically get tweet button once you start using Tunnel Bear.
Personally, we're using Tunnel Bear for a long time. It's because Tunnel Bear provides up to 1GB free data/month and there are about 10 country locations which we can use for free.
This Free VPN is a lightweight utility and its interface is not very complex. You don't have to worry much about settings, countries etc. This free VPN will handle all things for you. It connects automatically to the nearest country around you and the coolest part is that in the free plan, you have more than 10+ countries location from where you can browse privately using this free VPN.
Below are the features of this free VPN:
It will disconnect you from the network if your connection is disturbed due to unknown reason.
 It will connect you automatically to the closest tunnel but you can change this from settings.
It's a lightweight VPN and interface is very simple to use.
Tunnel Bear uses AES 256-bit encryption by default and you can browse safely.
It has a feature named Ghost Bear which defeats VPN blocking.
2. Windscribe VPN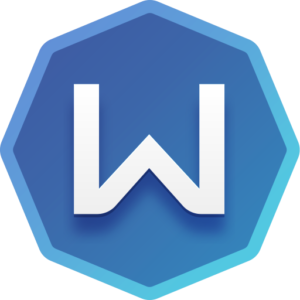 This another amazing VPN provides free data up to 10GB/Month which is awesome. Free users can browse up to 8 locations. What else you need in a best free VPN? WindScribe VPN also provides Firewall and Adlock in the free account. P2P (Peer to Peer) feature is also available in free version of this best VPN. With all these amazing features, you can enjoy Windscribe VPN.
In paid subscription, users will get unlimited data transfer and up to 46 locations. OpenVPN Configs is also available in paid version. But, in the free version, you'll not get this feature.
There's Chrome extension of this free VPN. You can add this extension to your Chrome browser and can browse anonymously. This is great as if you only want to browse some websites using virtual IP address.
Privacy is another feature of this VPN. They provide the highly secured connection with their servers. Anonymity is guaranteed using Windscribe VPN.
Up to 8 locations in the free account.
10GB/Month's bandwidth which is huge for free users.
P2P feature available in the free account.
Chrome, Opera, Firefox extensions.
Free firewall to all users.
3. Speedify VPN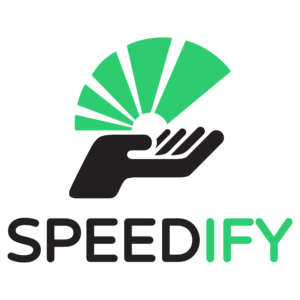 This is another best free VPN for windows, mac, android, and iOS as well that you should use to protect your privacy online. The free account gives you monthly 1GB data which is enough for free users. You can enjoy free 1GB per month using this VPN. This VPN is really easy to use and has many features. Your connection is highly encrypted with their servers. Speed is enhanced in this VPN. This means you'll no longer suffer from speed capping using VPN service.
Speedify's no logging policy makes your anonymity to next level. There's no browsing data or other data saved from the users which might be used to track the VPN user. Hence, this is among many best free VPN with no logging policy.
No logging policy improves your freedom over the internet.
No speed capping problem. browse the internet without having the low speed problem.
Highly encrypted connection makes your browsing safer.
1GB data per month for free users.
4. Hide.me VPN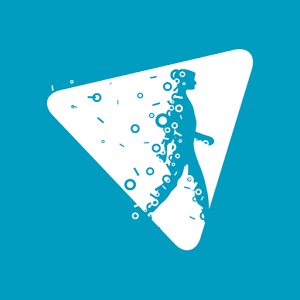 Hide.me VPN is another amazing free VPN. This free VPN provides unbelievable features for free. Users can access 2GB/Month for free including 3 locations, Netherlands, Canada, and Singapore. However, you'll get limited protocols support but 2GB/Month+3Locations is more than enough for free users right! The speed in the free subscription is good enough and users can browse websites and can watch videos without having the connection problem.
Hide.me VPN is also a multi-platform VPN, that means you can use this VPN on Windows, Windows Phone(Coming Soon), Apple's OS like iOS Mac OS and Android. Not only VPN but, they provide a free online proxy browser to browse privately from few countries and there's no need to pay for using this service. (link: https://hide.me/en/proxy)
Using Hide.me free VPN is very easy and its simplicity is its uniqueness. You have to just hit the connect button and you will be secured online.You can also configure TCP ports and all other advanced settings in this VPN software as well.
The free version of Hide.me provides 2 GB per months and to get unlimited access you have to upgrade to pro account.
Features Of Hide.me VPN:
Hide.me VPN also supports WiFi security which is a great thing for your privacy.
Supports latest VPN protocols for your security.
According to them, they're not saving any data about what you're browsing using this VPN.
High-quality servers hence speed is good from all servers around the world.
Using Hide Me VPN you'll get a constant speed of about 3Mbits/s which is static and a very good speed for free users. You can upgrade your free subscription to Premium anytime. Also, your free subscription expires after 30 days and then you'll have to wait for 180s to renew your free subscription. Then again 2GB monthly data will be provided to you for free. All these things make Hide me VPN one of the best free VPN available in the market.
5. Private Tunnel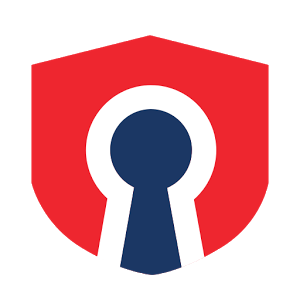 Private Tunnel is also a good option if you want to use VPN service. Instead of providing monthly quota, this free VPN provides only 500MB free data with unlimited validity. There's no monthly free quota for users. All new users will receive 500MB data for free. Private Tunnel provides 9 countries location which is amazing. These countries include Hong Kong, US, UK etc. You can browse from these major locations for free with the data limit.
Private Tunnel is a popular VPN trusted millions of users worldwide. Most important thing to consider is that it's working on Windows, iOS, Android, OSX which means it's multi platform VPN. If you've ever decided to upgrade to their PRO plan, you can use your same account on multiple devices easily.
There's much more about them. Below are the features you'll get using Private Tunnel. But, most of these features are for paid users but still, you can enjoy this free VPN with some limits. Later you can upgrade to their pro plan according to your needs. Their PRO plans are also cheap.
Below is the feature list of their VPN:
Works on all platforms hence your PRO account can be used on all devices.
There PRO plans are cheaper and you can get unlimited access by paying them 30 dollars.
Simple and user-friendly interface.
Supports many countries locations in PRO plan.
This VPN will not provide you good connection as Tunnel Bear will provide. There are many other problems related to connection speed and connecting to different locations.  But, you should try this one of the best free VPN to browse anonymously.
6. Hotspot Shield Free VPN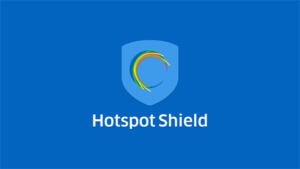 Hotspot shield free VPN has over 500 million downloads. This clearly shows how popular Hotspot shield becomes in past few years. It provides free VPN service to people and it provides around 256MB/day free to mobile users and 750MB to computer users. Around 22 country locations can be accessed using this best free VPN. This VPN runs on every platform and has apps for Windows, MAC, iOS, and Android devices. You can even buy a paid subscription if you like their service.
However, there are many other drawbacks about this free VPN. They install some tracking software and also sells advertisement space on user's browser. This means they can be playing with your freedom with ads. But, privacy is their first concern and they are providing rich security to their users.
Below are some of the highlighted features of this free VPN service:
Unblock all the websites easily using this VPN service.
Hide your IP address using this free VPN service.
Private and secure browsing with high-level encryption.
WiFi security feature is also available in this VPN.
Using Hotspot Sheild is very easy. The user interface is really very simple and clean. One click can secure your private information. In order to change country and location, users need to change some settings. But, overall all things are arranged in a good way and usability and simplicity of this VPN are amazing.
7. Spy Off VPN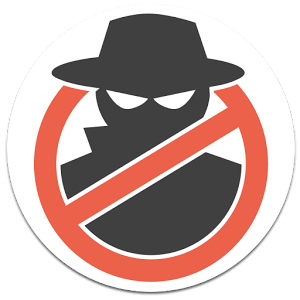 SpyOff VPN is another alternative to free VPNN. This VPN offers 15-day free trial and you can enjoy it free of cost. Using free trial, you can check its speed, features, and other things. There are about 20+ country location available in this VPN which is the amazing thing. You can explore all these countries and their connection quality using free trial of SpyOff VPN. According to SpyOff, they don't store any log or user data on their servers. Users are responsible for all the data they're using. This is a good thing as there'll be no way to track your browsing history if you're using SpyOff VPN. Users can upgrade their free trial to upgraded version and can continue to enjoy anonymous browsing over the internet.
High data transfer speed and users can browse websites more fastly because of high bandwidth.
No logging policy makes its users more anonymous.
256-bit SSL means your connection is highly encrypted.
Unlimited server changes, so browse with multiple IP addresses.
The premium plans are pricey though but if you like their service, you can buy the paid subscription. What we liked the most is that they have no logging policy which ensures users that they are not saving any type of information on their servers. In fact, most of the VPN companies saved their user's data and browsing logs in their servers and these can be revealed to Got. organizations if needed. Maybe your data is also hacked from their servers. So, no logging policy ensures that there's nothing saved and hence there's nothing to reveal.
8. Nord VPN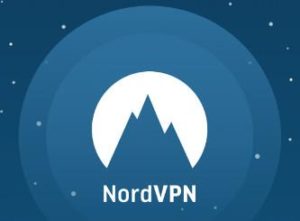 Nord VPN is also another amazing VPN service which can be used for free. Users can get 3 days free trial without providing their payment information. There are many features of Nord VPN including no logging policy. This makes users totally anonymous and secure over the internet. It provides military grade encryption to its users which make it awesome form anonymity. It creates the dual layer of VPN which makes your connection even more secure and safe. Nord VPN supports 69 countries and over 1095 servers. You can access them once you've decided to upgrade to premium account. If you want army level security over the internet, you should really buy premium plan of this VPN. In fact, for free freaks, 3 days free trial is available.
Unlock any content over the internet using 65 countries locations.
Lightning speed and users can easily stream videos online without any connection problem.
Army level security with dual layer VPN protection.
No logging policy makes your anonymity guaranteed.
If you want to buy this VPN, you can buy from their official website. But, it's the example of best free VPN too as it provides users 3-day free trial. YOu can enjoy army level encryption for 3 days.
9. Opera Mini VPN
Do you use Opera Mini? No, well you'll start using Opera Mini after reading this. Opera Mini provides unlimited free VPN access to all its users. but, users can only access that within the browser. This is very good move from Opera as it'll ensure your privacy and encryption over the internet. Users can browse any website using Opera's in-built VPN. There's no need to download any VPN software to access any restricted website in your country. just download Opera and turn on its VPN to browse anonymously. There are 5 server locations with no data limit and 100% free.
Also, the download and upload speed are very good. You can browse any video without connection problem and can download files from the internet with high-speed VPN connection. Users can enable VPN in Opera from Privacy & Security settings easily.
Mask your IP address with virtual IP address using Opera's free VPN.
Browse safely in public networks.
Free and unlimited, no subscription required to access free VPN from Opera.
Make your browsing experience safe and switch to different locations from the browser.
With these features, browse the internet with your free virtual IP address. Use Opera's inbuilt VPN and browse anonymously from 5 different locations. Increase your anonymity today with Opera VPN.
10. Kaspersky Free VPN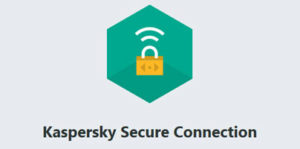 This is another amazing best free VPN you can use. This allows users to access 250-350MB data per day. If you've connected your Kaspersky account then you can access 350MB/day. You can also upgrade to premium version any time when needed. In the free version, you can't select the location. This free VPN will automatically select the location for you and you'll be connected to the server. With the amount of data, they're providing daily is enough to browse some websites anonymously. You can open any web page or can watch the video if restricted in your area/country.
Kaspersky also sells security solutions like antivirus and tools. Hence, it makes sure that your connection is encrypted and you're anonymous online. But, we've not seen any no logging policy on their website. This is another risk to your privacy if they are saving your browsing logs. But, just to unblock any website, you should try this free VPN.
Use free data daily with approx 350MB/Day limit.
Browse website with virtual IP address.
Access wide range of locations using the premium account.
11. MyIP.io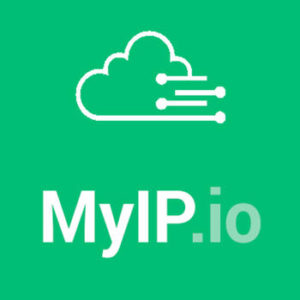 MyIP.io is another great VPN you can use for free for 7 days. This VPN provides strong  encryption and unlimited data access.  It works on all OS platforms and hence if you've decided to upgrade your free subscription to Premium subscription, you can use your account easily on another device too. They also support dedicated IP address. In paid plans, you can request static IP from them.
Customer support is available 24/7 which means all your problems will be solved quickly. Another amazing thing about this est VPN is that there's no logging policy. Hence, total anonymity is guaranteed using MyIP.io VPN.
No logging policy makes your anonymity guaranteed.
Access 7 days free trial for free.
Get your dedicated IP address.
Best customer support.
We hope you like our list of best free VPN. You can use these VPNs for free with limitations. Some free VPN provides limited data and some provide free trial. But one thing is common, all of them tries to secure your internet connection. If you have some questions regarding these VPNs then comment down below.