In an increasingly competitive market and where new technologies bring in every day, it is common to see DJs looking for ways to boost their performances and gain prominence.
An accessible and interesting way to achieve this is through viewers, software that produces beautiful images synchronized with audio. It's possible that a single DJ is in charge of both.
The principle is the same as Windows Media Player or iTunes viewers, but here we are talking about really customizable programs with advanced options.
But before talking about software, it is recommended that you know how to connect the audio output of your DJ music visualization software to the viewer.
The easiest is to have an external sound card because from it you can use the input to receive the audio signal from the computer. Better still have 2 computers, one to run the DJ music visualizer software, which should have its sound output connected to the audio input of the other computer, which will be used only to rotate the viewer. One last option is to use an internal mixer, such as the Soundflower. That way you would not need an external sound card, but it is possible that your computer is overloaded and has problems running the music visualization software.
The last step is to connect the computer that is running the viewer to the monitor/projector. All the programs listed below have at least two displays (one for you to work on and another to see the result), with a minimum resolution of 1024 x 768.
That said, let's go to the viewers:
Best Music Visualizer Software
1. G-Force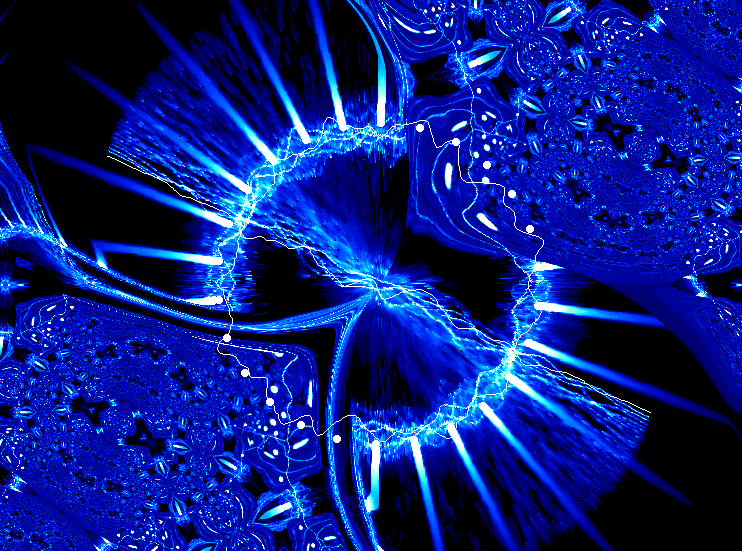 Platforms: Mac, Windows
The Sound Spectrum music visualizer offers plugins for media players and applications that receive audio input. Here you can change types of patterns, colors, and effects through keyboard commands. You can also upload photos and videos that play in a sequence.
For those familiar with the subject, you can combine patterns and create custom transitions in a .txt file. In the Sound Spectrum website there is a free demo version to download and also some other similar plugins.
2. VSXu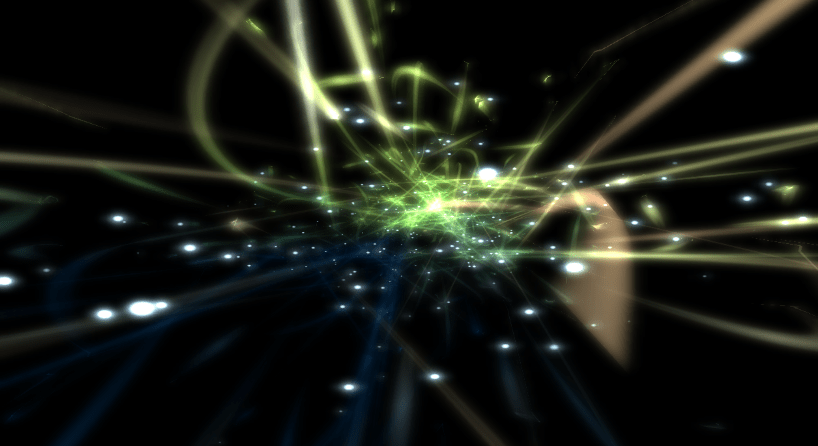 Platforms: Windows, Linux
A good choice for users of Windows and Linux, as it is free to use, it can also have your custom patterns. VSXu is unique when it comes to treating the viewer as an object. You can change the view perspective, zoom in on a pattern, or completely change the position of the program on the screen.
VSXu Player is a real-time music visualizer that creates beautiful graphical images from the audio-in, using its internal analysis system (Spectrum Analyzer). VSXu Artiste lets you create graphics in a Max MSP-like environment, which can be run with VSXu Player. There is also the possibility of timeline creation, which can be played along with your set.
It does not have transitions of its own and does not accept video, but it's free and worth the test!
3. Quartz Composer
In fact Quartz Composer is a visual programming language used to make viewers like iTunes. It also provides the architecture of many other applications, such as Serato. The downside is that you need programming knowledge to mess with it.
Quartz Composer is fairly stable, you can find several online preview scripts and can even be used with a video mixer like CoGe to accept Midi input. Anyone who wants to face should sign up for  Apple Developer and download Xcode, which edits QC (.qtz) files.
Viewers generally use a combination of spectrum analysis and filter to isolate parts of the song such as bass and bass. Still, some elements of the tracks can become a noise for the music visualizer, disrupting the projection.
You also have to be careful when interacting with the live program, changing colors or patterns, for example, which can cause a crash in your programs.
4. Video / VJ Software
Some of the most popular music visualizer software in this category are VirtualDJ, Arkaos, VDMX5, and Resolume. All of these allow for detailed visual compositions that interact in real-time with their performance, can be controlled through MIDI controllers, and often present MIDI and audio inputs.
They also come with synchronized transitions, effects, and effect patterns that can be saved and used later.
The Cell is a good example of an intuitive and powerful video mixing tool. It can be used as both an individual application and a VST plugin. The music visualization software has MIDI learn function, which allows you to configure a MIDI controller as you wish and also allows the creation of sequences, which can then be played together with your set, without you having to move. But it does not support audio or MIDI clock in.
The most complete version, Cell DNA, features a sequencer that can be synchronized to a BPM and can receive MIDI information from other applications that send MIDI clock out (like Traktor). It also has 32 effects presets, video cross-faders and knobs that can be signaled with MIDI learn.
Almost everything can be activated via MIDI using Max for Live, in sequence with your audio files. You can also control various program functions from other computers over the internet and view up to 4 screens at the same time.
But before starting to tinker with the programs it is important to remember that what makes a good visual presentation: images. Look for good videos that have to do with your set or your project. It's also good to check your computer's ability to handle another program running at the same time as your DJ music visualizer software.
If you want to know and test other music visualizer software for VJs, Software lists several options for all tastes and pockets. It is also worth taking a look at our post on the latest version of Arkaos.
5. Plane9
Plane9 is a Music Visualizer and 3D effects for Windows.
One of the functions that many users miss in their music players is the viewer. This function allowed us to play a series of effects that varied according to the music that was playing in real time on the computer. Luckily, although today's players do not usually worry about this function, there are projects that allow us to recover it and continue to enjoy a wide variety of effects that vary with our music, as in the case of Plane9.
Plane9 is a free application for Windows that will allow us to visualize, with a variety of 250 different effects, the music that we are listening to on our Windows. This application was initially created as a wallpaper that allowed us to see different effects depending on the music that was playing in our operating system, however, currently, in addition to maintaining its nature as a wallpaper, it also has an independent viewer that will allow us to always have this visualization in view.
In addition to its 250 different effects, Plane9 has 39 different transitions that allow us to change easily and without drastic jumps from one effect to another and is also compatible with both Oculus Rift and HTC Vive so that we can enter fully in this visualization.
The main features of this program are:
It reflects the music that sounds in our operating system or any other sound source, such as a microphone.

It allows us to configure it as a separate screen background as well as in a window that we can easily adjust and control.

It detects when a monitor goes into energy saving and stops to save energy.

It is compatible with multiple monitors.

It works with practically any music player, even with Spotify and even with the web browser.