Selfies are the very interesting thing when it comes to capturing your pic through a mobile phone. This is the best way to capture and share your crazy moments with your friends on social media. We have the best selfie camera apps list for you here.
The best thing about taking a selfie is that there's no need of asking others for help to capture your own pic. With the change in technology, developers kept inventing something great. People not only want to take a selfie but also want a selfie with filters, effects and much more. We have a list of best selfie camera apps for you.
Most of the smartphone makers provide inbuilt selfie app which works well for most of the users. But, there are a lot of people who need the best selfie camera apps which have everything they want. Also, some of the inbuilt apps on the smartphone won't work with selfie stick. We'll be showing you top best selfie apps for android which works well as selfie stick apps for Android, iPhone, and Windows Phone.
All people are attracted towards taking selfies. So, here's a list of apps which are very popular and have best filters for selfies.
Mainly, people are using Android, iOS, and Windows Phone. Below is the list of best selfie apps for these all platforms.
Best Selfie Camera Apps For Android
Android has almost everything you need. There's no lack of apps on android phones. So, you might find hundreds of selfie apps on Play Store. So, here is list:
1. Retrica
Retrica is not very popular among selfie lovers but due to its features and filters users started loving this selfie app. With Retrica you can take selfies with many inbuilt filters.
This selfie app is developed by Retrica Inc. who claims that it's developed by their hard work of 5 years. They spent a lot of time to make its filters powerful. Retrica works beautifully for taking natural selfies. Its filters are designed carefully to take selfies. They are becoming more popular and gaining the name in every list of best selfie camera apps.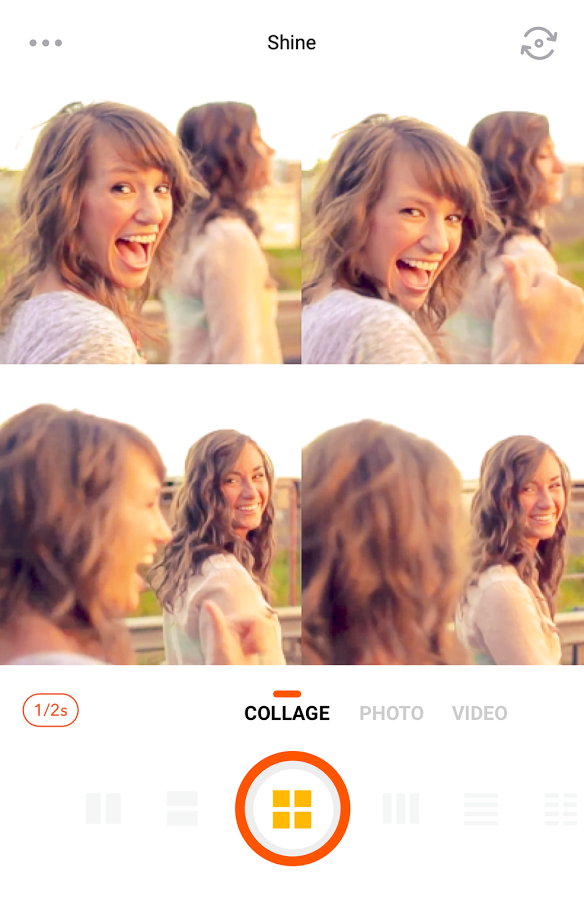 There are a lot of features in Retrica which attracts users. You can record video, can create a collage of pics by clicking snaps in real-time. This app is idle for selfie stick users also. It's one of the best selfie camera app.
Optimized selfie filters to increase your beauty and put some effects on pics.
Real-time collage feature. Just click several images and Retrica will automatically add those pics in collage boxes.
Convert your collage and videos into gif format to increase fun level.
Various selfie editing tools available like blur tools etc.
PlayStore Link: Retrica
2. B612 Selfiegenic Camera
This app is very popular and has over 100 million installs. Line Corporation developed this app. As its installs clear that how popular is this app in Selfie Category. According to Play Store B612 is No.1 in 50+ countries.
There are many filters and features in this app but most amazing part is that you'll get snap chat like filters. It turns your pics to funny creatures. Also, your friends and you can chat using this app and send your pics and other stuff to them within this app. Hence, it's top rated best selfie camera apps.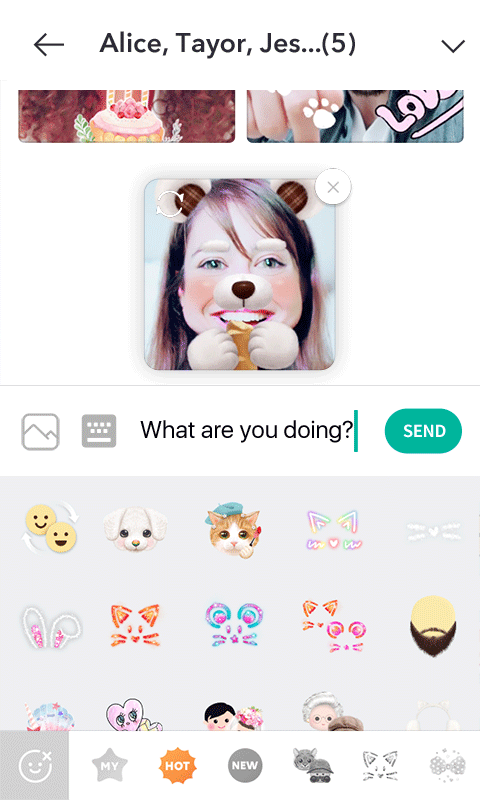 This will turn your selfie experience to higher level. You'll get inbuilt photo editor with hundreds of stickers, filters, and effects.
You can use fun stickers and amazing AR filters
that make glamor shots.
Filters like snap chat and other stickers etc make it awesome.
Inbuilt pic editor contains very good tools for editing pics.
Turn your pic to art using AR filters.
Chat with your friends within this app.
3. Sweet Selfie
When it comes to increasing beauty in pic Sweet Selfie is the best app for you. This app has auto beauty feature which turns your pics to beautiful pics. Sweet Selfie is developed by Ufoto and have over 100 million installs. Ufoto optimized this application completely to improve the beauty of the person who's taking a selfie. Its auto features will do everything with your face's pic which results in a perfect selfie.
Features like Brighten will improve the beauty, Freckle will remove pimples scars etc from your face. Also, if you want to make your nose thinner Sweet Selfie can do that for you. Narrow features will do this for you.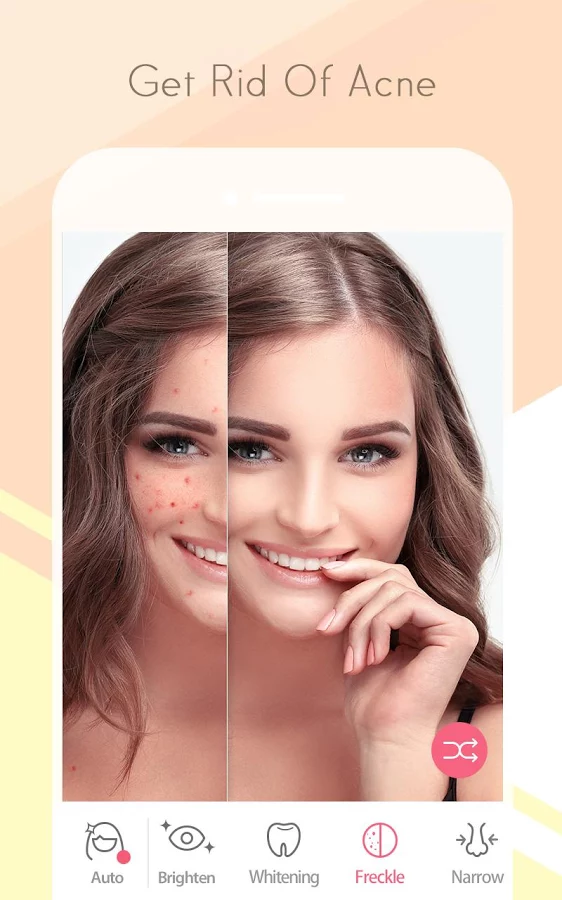 Completely, it's the best selfie app that makes you look better. It has an inbuilt editor with tools like blur, retro feature etc. There are many filters to improve the lighting and add some effects to your pics.
A complete solution to improve beauty in your pics.
Many editing tools and collage editing feature also available.
Filters available for various light conditions.
Easy to share your captured pics.
Play Store Link: Sweet Selfie
Read Also: Remotely Access Camera of Android
4. YouCam Perfect
This app is selfie cum photo editor app. It's not only developed to click selfies but also to edit your selfies professionally. Perfect Corp is the developer of YouCam perfect and this app has over 100 million installs.
You can also consider this app as best free selfie app because it has tools to retouch, remove pimples, add filters and other tools to optimize your selfies. If your face is looking too much fatty in any pic but wants to share it with friend YouCam might be the solution for you. Its Reshaping tool will do this for you.
There are hundred of frames and filters available to turn your pic and selfies into an art form. Its frames are very unique and collage tool is easy to use.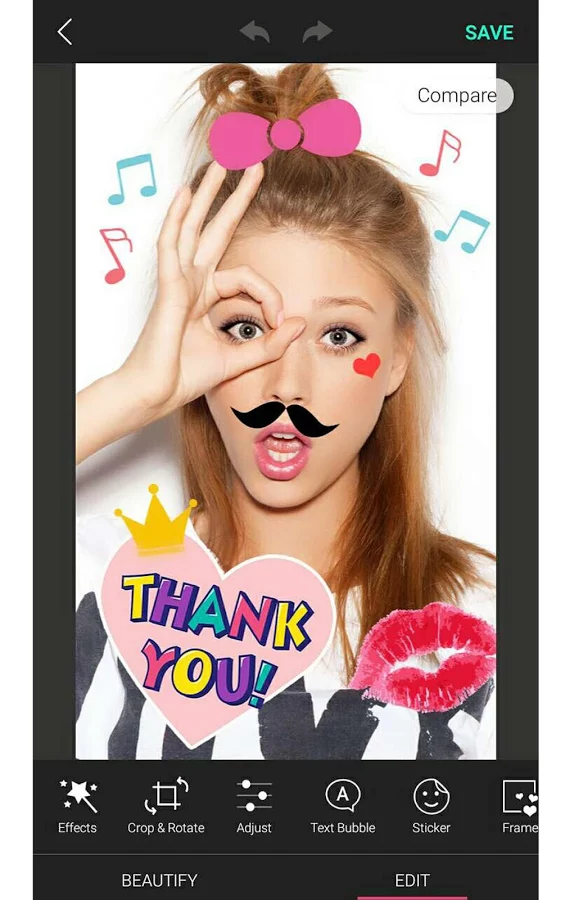 It supports real-time face beauty which makes you look better in every single frame. Record your selfie video and share it with your friends. Many tools can be used to make up your selfie pic to look better.
Turn your phone to selfie makeup kit using this app.
Enlarge your eyes and remove dark circles.
Edit your selfies like a pro.
Contains hundreds of filters and collage frames.
Play Store Link: YouCam Perfect
5. Candy Cam
Candy Cam is one of the best-rated selfie apps on play store. JP. Brothers Inc. are the developers of this app. Users are attracted towards candy cam due to its simplicity and features. All selfie lovers might have tried this app to take selfies.
It has 70 million users in a single day. But it has a lack of features for editing selfies. However, if you just need to capture selfie we hardly recommend you to use this app.
It has many beauty features which turn your selfie to the great looking selfie. Slimming, whitening, concealer, lipstick, blush, eyeliner, mascara are some of its beauty tools. Candy Cam also have a wide range of stickers which you can include in your selfies.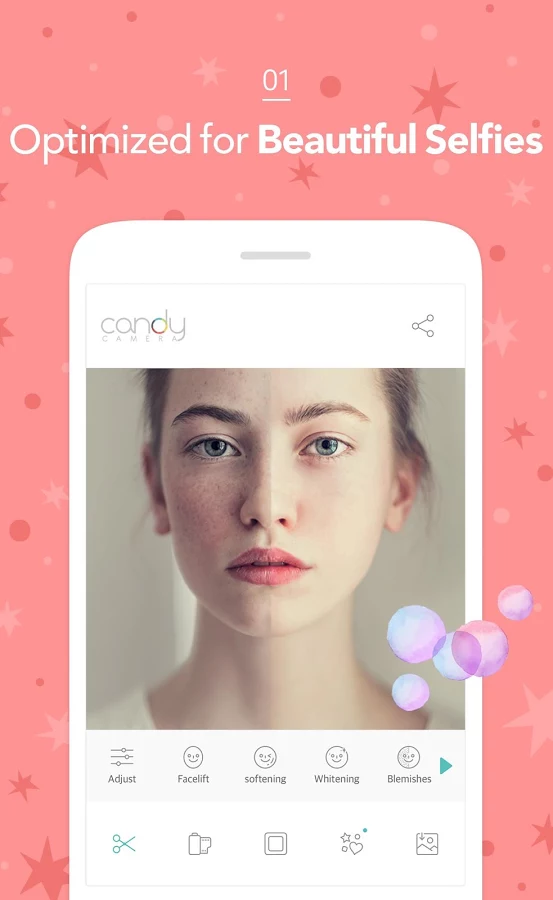 There is a wide range of collage frames also in candy cam. Create your stunning collage in few clicks. They have silent camera feature which turns off everything which makes noise while capturing pics. You can do it manually by changing settings but they have put this feature for increasing user experience.
Beauty functions work very well.
Turn your selfies to best-looking selfies.
Silent camera feature to take pics instantly without camera shutter sound.
A wide range of stickers, filters, and collage.
These are the top rated best selfie apps for Android phone. Also,  some of these apps are available on iPhone and Windows Phone. You can check them on these platforms too.
Best Selfie Apps For iPhone (iOS)
This list might amaze iOS users because these apps will surely turn your phone to professional selfie clicker. These apps are well optimized for iOS platform. Some of these apps have best selfie filter for iPhone. 
1. Camera+
Camera+ app is not a free app. You can buy this from Apple iTunes Store for about $2.99. The reason behind its popularity is that it has all features you need in the iOS camera app. They've sold millions of copies to iPhone users.
Most amazing thing is that you can enable Front Flash feature in iPhone using this app. You might be confused how it works. Well, when you turned on Front Flash feature and click a selfie snap, your screen will glow with white color resulting in light on your face. Then Camera+ will take a snap. This is the greatest feature when you want to capture selfie in darkness.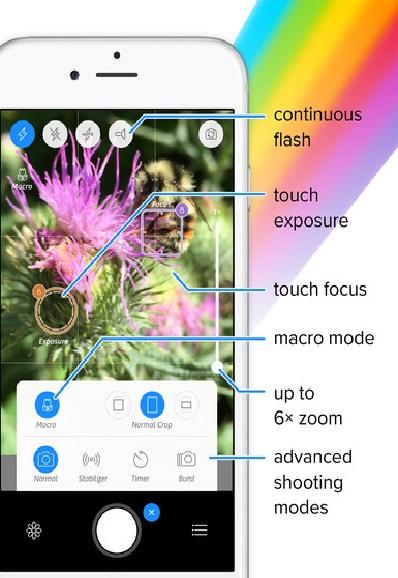 You'll get the camera like features and extra features inside this selfie app for iPhone. HDR effects, Filters and 6X zoom with image stabilization are some of its features. It is considered to be the best selfie camera apps for iPhone.
Clarity is one of the biggest features of this app.
Stabilizes images like a pro.
Supports front flash to capture selfies at night with iPhone.
Share your pics with friends in one click.
Supports digital image stabilization.
iTunes Link: Camera+
2. CamMe
This is best free selfie app for iOS. It brings a number of features and filters which are best for taking selfies. People who loved free stuff on apple iTunes store should really check this selfie application.
It has Photobooth and fun shot feature which lets you create selfies with fun. Photobooth feature lets you capture number of pics simultaneously.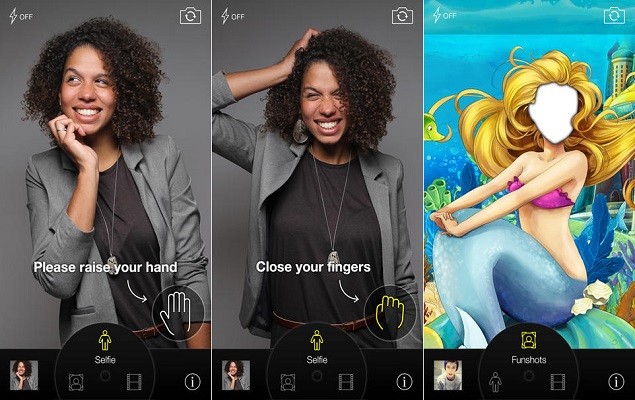 Most unique feature about CamMe is that just put our phone few feet away from you and raise your hand in the air, a timer will start, make your pose and pic will be captured by the CamMe app.
Its developers won a reward in World Mobile Congress for introducing this feature.
 Photobooth and fun shot features.
Capture full body selfies by raising your hand in the air!
Digital image stabilization.
Inbuilt collage and other editing tools.
CamMe iTunes Link: CamMe
3. Picr
It is a new way to get in touch with photos. It has a reminder feature which will remind you to take pics on daily basis. It's very useful for those who're traveling and want to capture every unique moment on their phone as Picr will remind them regularly.
If you're a social freak and regularly kept uploading images and selfies on social media then Picr will remind you according to your needs.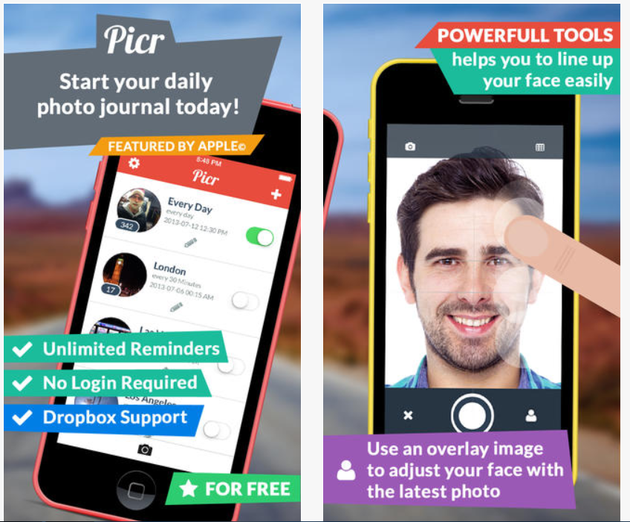 Picr has everything which turns your selfie into a perfect selfie. You can create videos, edit them, add music etc. and create an enjoyable video and share it with friends.
The app will remind you to take snaps.
Create your media slide shows and videos. Add music and effects and share it with friends.
Capture perfect selfie.
Never miss any image or capturing the moment the as reminder is always on!
iTunes Store Link : Picr
4. Frontback
It's some kind of social community where you can connect with your friends and capture stunning selfies and then share it with your friends. It's a great app for those people who loved to stay connected with their friend mates. Works best for some people as best selfie camera apps due to its features and community support.
You can join front and back camera images in one image to create perfect stories. There's no sign up required and browse all the images from all around the world for free.
Stay tuned to people all around the world and share your moments with them.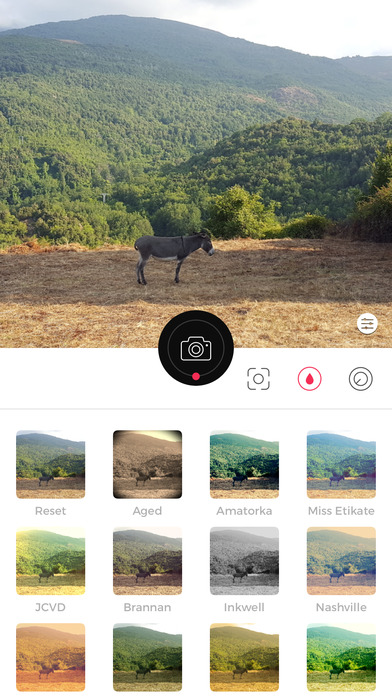 Also, there are many filters and effects available which turn your pic/selfie into art.
Share your moments with people all around the world.
Capture stunning selfies. Combine front and back images together to do some artistic.
Filters to adjust lights and other condition.
Private groups to stay connected with friends.
iTunes Link: Frontback
5. Perfect 365
This is the best solution for makeup selfies. Perfect 365 lets you edit and increase the beauty of your selfies. It has more than 20 tools which are useful to increase the beauty of images. More than 200 on tap beauty effects are available.
Also, customizable looks with unlimited color effects and more. With all these features Perfect 365 has more than 80 million users worldwide. You can change your selfie look very easily using this app for iOS. There's no worry about beauty. It's on tap beauty effects will make your selfie good looking in one go.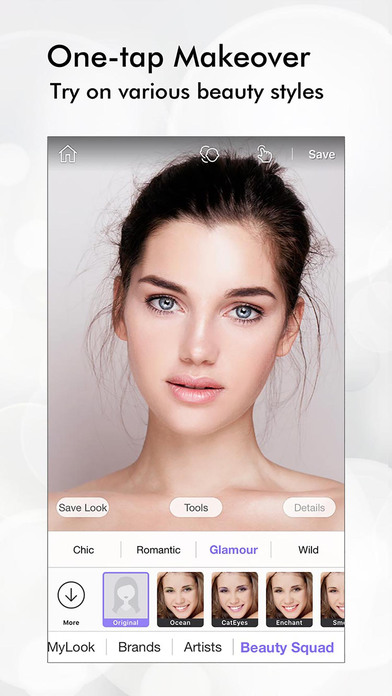 Lipstick tool to make glowy lips.
Unlimited color options.
More than 200 on tap beauty makeup available.
Easy to share pics with friends.
Best Selfie Apps For Windows Phone
Windows phone has some of the greatest and very good selfie apps. As we all know Lumia mobiles are well known for its camera. So, let's explore about top selfie apps for Windows mobile. Here's list of best selfie camera apps for Windows Phone.
1. Easy Selfie Free
Easy selfie is the best way to take a selfie on Windows Phone. With its sound trigger, you can take a selfie by putting your phone few feet away from you. It's useful to take full body selfie.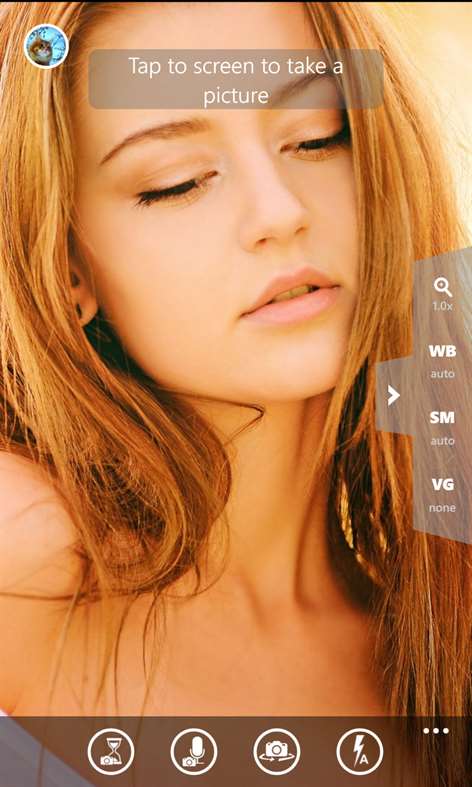 This app has some of the inbuilt filters which make your face good looking. It has some of the basic features like White Balance, Zoom, etc. There are  50 filters with 10 adjustments. But, sound trigger selfie feature is the best thing. You can set sound level and then your whistle will take your selfie.
Filters to turn your selfie into an artistic selfie.
Sound trigger feature.
Geometrical editing.
Collage crating.
Windows Store Link: Easy Selfie
2. InstaCam
InstaCam allows you to take selfies with real-time filters. This is the best solution for taking selfies with friends at parties.
It has some of the best Vignette filters to make your selfie awesome. Its filters create amazing effects in different light conditions.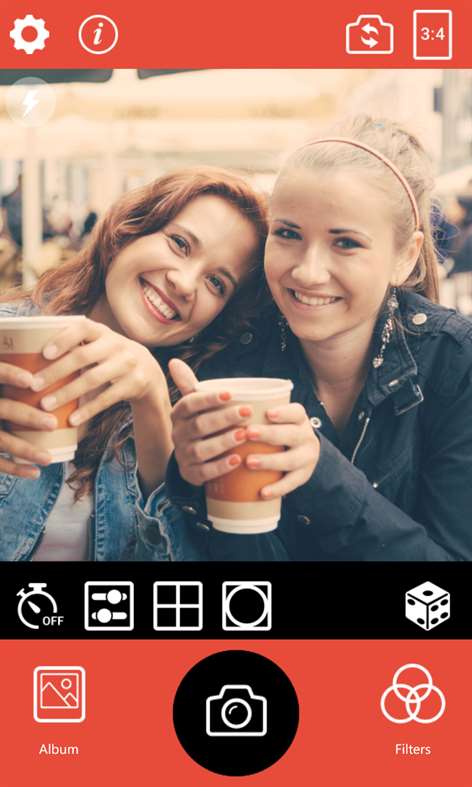 Various layout photo booth.
Share images on social media easily.
High-resolution selfie image support.
Filters work in almost every light condition.
Windows Store Link: InstaCam
3. PicLab
This is indeed a complete solution for those who need selfie and image editor. PicLab can take your stunning selfies and you can edit them using different effects and filters. Light FX, textures, borders, patterns, and more to enjoy the power of PicLab.
It has very popular top 20 filters which can be used on pics for editing and create the effects. Also, apply borders to your pics. PicLab has more than 100 types of borders available. There are a different kind of fonts available. Edit your images like a pro using PicLab.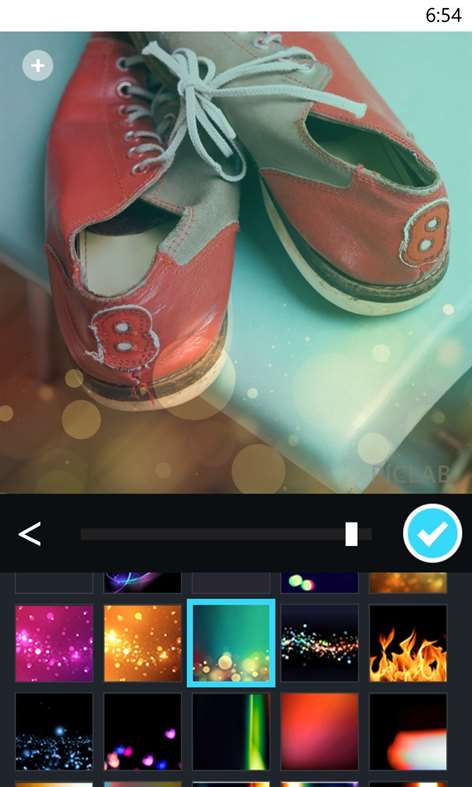 Typography for adding text on images with different styles.
Different types of filters to enhance the picture.
Borders and frames with different designs.
Theme customization.
Windows Store Link: PicLab
4. Headshot
Headshot lets you take pictures and tells you whether you're in a right position or not. Means, considering you are taking a selfie with your rear camera, this app will tell you whether your head is in the right position or not.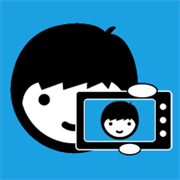 Then you can rotate your phone's camera to take a perfect selfie from the rear camera.
Capture your face with the rear camera.
Some filters are available.
Ability to tell users to adjust the camera.
High-quality selfies due to the rear camera.
Windows Store Link: HeadShot
5. Lumia Selfie
Lumia selfie is no longer available in Windows 10 mobile but Windows 8 and 8.1 users can still use this app. You can also use Bluetooth selfie stick also with this app. There are a number of unique things in Lumia Selfie. It captures shots very nicely and pic quality is very stunning.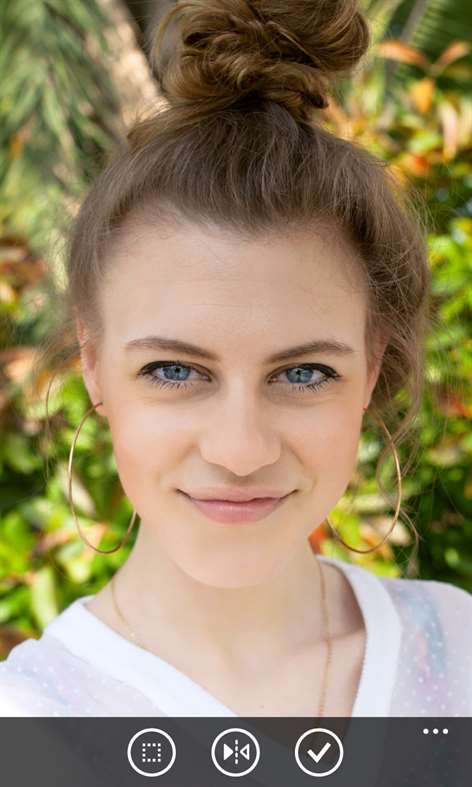 Works with Bluetooth selfie stick.
Image stabilization.
Captures stunning selfies.
Best selfies can be captured using this app without any filter.
Windows Store Link: Lumia Selfie