With the great advancement in a telecommunication system, many companies and product sellers annoy people by spamming them through calls and messages. In this situation, it is difficult to block every number individually and get to know about scammers. Though there is an inbuilt blocking tool present in iOS devices there is the need of blocking apps which will detect the spam numbers and give an alert before.
Basically, these apps have their own database of spammers and telemarketers which they match with the number who has called. First of all, it scans the numbers at the same time of the incoming call. Them, it checks that number with its database and then shows the result. These apps work very fastly and give you the information about the unknown caller. If the number is found to be spam, it blocks that number immediately. So, you need not block every number separately by yourself. You can use this smart technology to keep your iPhone spam free. Here, you will get a detailed idea about how to block spam calls using blocking apps on iOS devices. At first, you will get introduced to top rated call blocking apps and its usability.
Apps for Blocking Calls on iPhone/iPad
For detecting and blocking of calls on your iPhone/iPad, you need a third -party application which can scan and detect the spamming numbers. You can find here the most used apps for blocking the spam calls.
1. Truecaller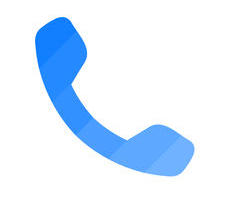 Truecaller is the most popular call blocking app trusted by its millions of users. You might be knowing this application before as at present majority of smartphone users have Truecaller apo in their handset. It fulfils all the needed and desired services of the user taking detection of spam numbers and call blocking.
It enables the user to search for any number and get its details. Truecaller searches its database and let the user know about it through search results. It is very compatible with blocking the undesired calls on the iPhone. Other than that, it optimizes the contacts saved on the iPhone and makes the user know whether it is spam or not. However, it also gives the name of the caller immediately when there is an incoming call on iPhone.
It is important to know that Truecaller does not block every unknown number which calls on the device as every unknown call is not of a spammer. It has its tool to scan the number and detect it as a spammer. Furthermore, the location detail is the newly added feature of Truecaller.
To get started with Truecaller, you need to first install the app from the App Store. Then, register your number and verify it. Then, you can start using this application and keep your iPhone spam-free. This application provides its basic features free of cost. You can find in-app purchase option when you will start using the app. However, all basic necessity can be easily fulfilled with the free version of Truecaller. Other than that, you can install this app on any version of iPhone. It is a very useful app for blocking and security. You can also back up your contacts anytime if you have lost your contacts and you have used Truecaller before.
If you don't want to register your number or share your information with any app, then you can not use Truecaller app for call security and blocking services. You can go for other apps listed below which allows the user to access the app without sharing the number.
2. Hiya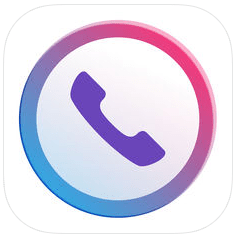 With comprehensive spam protection, Hiya is also a popular call blocking app after Truecaller. It is the best option if you want to get rid of calls from telemarketers, camera, robocallers and so. It is integrated with a powerful tool which is capable to identify the spam calls easily and quickly. It is featured with native dialer integration. You can recall the number shown in your history just in a single tap with this feature. And, then the most exciting feature of this application is that you need not enter and verify your number to use this application.
You can detect the spam calls and block it using this app for free. So, you can get the elementary blocking facility of this app without paying a single penny. But, there are in-app purchases which make protection from spam and unknown calls more advanced with its versatile tools. You can take its subscription to explore its premium features and services. It provides you with "Neighbour scam protection" to avoid scams with wild card blocking. You can enjoy using this app on any version of your iPhone. You cannot download it for your iPad.
3. RoboKiller: Spam Call Blocker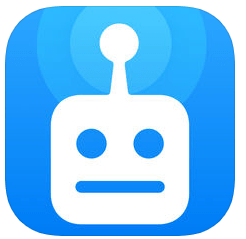 Robokiller's call detection and call blocking tools are supported by its FTC-award winning technology which promises to reduce the unwanted calls up to 90% using RoboKiller in 30 days. It is a very trusted application used globally by millions of users. It gives you the optimized number of spams calls killed with the number of days. It also saves your time which you waste by looking for the spam calls. You need not refresh the app to detect the newly added number or an incoming call. It works continuously to keep your spam-free and kills all the calls from spammers. It has a great tool for security from spammers.
When an unknown incoming call is there on the iPhone, it gives the user the name of the caller and sometimes the caller's photo as well.
RoboKiller is a wonderful app through which you can minimize the spam calls on your iPhone easily. You don't need put an extra effort for doing so. However, its services are not free of cost. You can take a trial of this app for 7 days and thereafter you need to pay for the subscription under any plan to access this app. It is compatible with both iPhone and iPad.
4. Mr Number Call Block & Lookup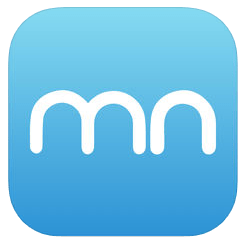 Mr Number is somehow similar to Hiya. It is one of the trusted and well-rated apps of App Store which can be used for blocking calls. It provides spam protection, calls blocking feature, identification of the caller's name, neighbour scam protection, iOS call kit integration and many more. It has a good rating on the App Store with its 80K users. It is capable to enhance the security features of iPhone and make the device free from spam calls.
This application is not free of cost. So, you can check its services by taking advantage of its 14-days trial. Thereafter, you need to pay $1.99/month for the continuity of the services provided. This app only works with iPhone. You can not use this app for your iPad as a call blocking application.
How to use spam call blocker apps on iPhone/iPad
You have seen four effective call blocking apps which can be an aid to your problem of spammers and telemarketers. Now before going further, you need to download any of the listed call blocking the app on your iOS device. Now, you can open that downloaded app and then go to Preferences. Make the necessary changes in the settings of the app as per your requirement. Now, follow these steps to use that app properly for your iPhone or iPad.
Go to "Settings" of your iPhone and then scroll down to "Phone". Tap on it.
Select "Call Blocking & Identification".
You will see the name of the all downloaded for call blocking on the device. Here you need to allow your app I access your device and block the spam calls. Toggle that button to allow or not allow that app on the basis of your choice.
Now, the call blocking app will access your incoming calls and block the spam numbers and give you the details of unknown numbers.
If you are fed up with your network service provides calls and messages, you can go for DND services of operators. You can also use the apps listed above and hence save your time. Along with that, you will find your iPhone hassle-free and will enjoy using it without getting annoyed. All the apps mentioned above are trusted and popular among users. If you have any queries or questions,  please post it in your comment below.
You May Also Like:
If you lost data after you updated to a new iPhone, you can always use Gihosoft iPhone Data Recovery to get the data back from the old iPhone or backup.
If you use android phones, please choose Gihosoft Android Data Recovery.
Some Screenshots given Below: