Earn Money By Uploading Videos On Facebook
Earn Money By Uploading Videos On Facebook is not just a dream because Facebook videos monetization is now launched by Facebook and you can monetize your videos on Facebook and start making money. Facebook monetization was one of the trending topics of 2016. Facebook has given hints in 2016 that they can launch monetization on Facebook videos. Youtube is one of the most powerful, wide and most used platforms to monetize videos by Google. But now it seems to be that Facebook and Youtube both might have a tough time with each other because both of the platforms have to provide more features to attract visitors and uploaders.
In this article we are writing all Faqs about Facebook monetization.
FB will soon start sharing their revenue with the creators. Like YouTube Facebook will also share 55% of the revenue to the user and 45 % to its own bank account. YouTube also pays in the ratio of 55-45. Facebook video monetization is very complex. Facebook daily gets 10 million views in their videos but most of the videos on Facebook are re-uploaded or copied from each other, there is not copyright strike on videos or whatever else. Sp, Facebook have to solve this problem too as it's not good from the creator's point of view.
On another hand side, YouTube has a well established platform for uploading videos and all copyright policies are strictly followed. They provide a very rich platform for creators.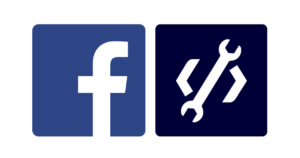 How Facebook Ads Will Work: –
Consider you are browsing your normal news feed, like reading your friend's statuses, watching their pictures and then a video appears in front of you. When you click on that video you will be taken to Videos Feed page, in video feed page your video will start playing and all other suggested videos will be shown to you like YouTube structure, Facebook is still working on this model and it might be changed by Facebook by still, they have given the proposal of this structure. Ads will not be played or visible in every video, it might come after 2 or 3 videos but there is a change in giving revenue. Consider you watched videos of creators say, John, Dave, Joe and after watching John's and Dave's video you are watching Joe's video and an ad is played in Joe's video, then the 55% revenue will be distributed equally among John, Dave and Joe. It seems to be complex but it can be changed later by Facebook.
Revenue share doesn't seem to be juicy buy some money is better than no money.
How To Enable Facebook Monetization In India: –
This feature is not launched in India, For now, this is a test, and the company is starting the initiative with a "few dozen" video publishers, like Funny or Die and the NBA, and will test the model out for several months before deciding how to move forward.
This role model of monetization in videos on Facebook can be launched soon if all things go well. This can be life changing for some creators or for those who have a very large fan following and they will easily be able to Earn Money By Uploading Videos On Facebook. The revenue model is not as juicy as YouTube but creators can earn money in large amount if they have a large fan following.
Also Read : How To earn money Using Facebook