Stardew Valley is our favorite game too. There are a lot of games having similar gaming concept. Try them out to explore the gaming world. Here are 10 best games like Stardew Valley.
Since the launch of Stardew Valley on Feb. 26, 2016, thousands of people have enjoyed this game. Almost every player gets addicted to this game. This game is like a farming simulator with hours of enjoyable gameplay where the player takes a character. Now, the player needs to take care of all the things related to character e.g energy level etc. Player will be given a farmland where he needs to harvest crops, craft items, mines etc. to produce goods which can be sold.
The money earned from selling the goods will be later used to purchase more land. This is the main logic of this game and thousands of players are addicted to Stardew Valley because it has social activities too. The character can do marriage, romance, and many other things. We know you're one of player who've enjoyed this game. Now, you're looking for games having similar gameplay to Stardew Valley. So, in this article, we've covered top rated games like Stardew Valley.
If you're the Android gamer too, then you probably have heard about the games like Hay Day, Farm Villa etc. These games are also based on farming simulator logic with a lot of fun. But, Stardew Valley is for desktop and games consoles with much more fun and adventures. Game developers are probably inspired by some other games and hence there are many other games with same logic but with different gameplay are built.
In fact, Stardew Valley was inspired by Harvest Moon and hence if you haven't played this game yet, this can be your one of the best alternatives to Stardew Valley. But, we've covered all the best games similar to Stardew Valley down below and you'll probably love all those games. You can also check out some of the best PC multiplayer games so that your gaming can become endless.
Best Games Like Stardew Valley You Can Play Right Now
| Game Like Stardew Valley | Price |
| --- | --- |
| Yonder: The Cloud Catcher Chronicles | 6.5$ |
| World's Dawn | 2$ |
| Harvest Moon | 10$ |
| Farming Simulator 17 | 20$ |
| Rune Factory 4 | 30$ |
| Plantera | 0.5$ |
| Recettear: An Item Shop's Tale | 2.5$ |
| Voodoo Garden | 1$ |
| Farming World | 1$ |
| Farmer's Dynasty | 10$ |
Yonder: The Cloud Catcher Chronicles
Yonder: The Cloud Catcher Chronicles is one of the top-rated game on Steam and most of the reviews are positive. This game is based on adventure gameplay and you'll probably love this game. You'll be given a creature and then you can control the creature to complete the tasks which will be given to you. The amazing part of the game is that you can participate in the tasks like fishing, farming, and crafting.
This means you'll get adventure+farming like feeling while playing this game. The game will be with the day-night circle and geographical conditions of the game will change with the time and you need to maintain the character accordingly the geographical conditions.
There'll be islands in the game and gamer needs to explore all the secrets in the islands and needs to met Sprites and then needs to join forces with sprites. There's a lot more to explore, this game is available for around 6.5$.
Get: On Steam
Worlds Dawn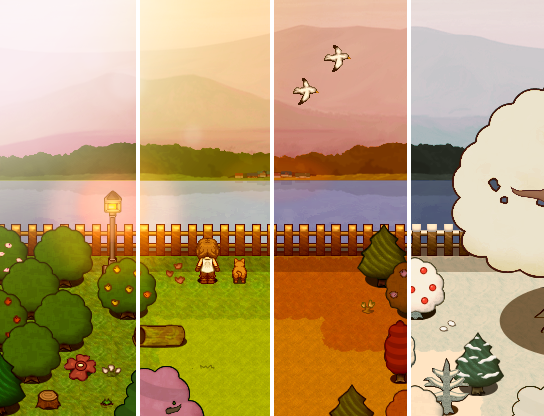 Wors rated as one of the best alternatives to Stardew Valley. Most reviewers have claimed that users who liked Stardew Valley will surely love playing this game. We've also played this game and found that it's really relaxing game with hundreds of exciting and charming characters inside the game. price of this game is also very fair. This game is inspired by Harvest Moon and players can do almost everything like they do in Stardew Valley e.g harvesting the crops, catching fish, mine cook and much more. Gameplay is rated as relaxed one and you'll feel relax while playing this game.
Small town activities like building friendships, find love, harvesting crops to restore the damaged old farmhouse in order to bring the charm back. Seasons of the game are changed dynamically and this means you'll encounter season related problems and have a lot of adventure and fun while playing Worlds Dawn. Characters are very charming and relaxing to ming, eyes, and heart. You'll fall in love with the characters in this game. Download and play this game today and start entertaining yourself with this game like Stardew Valley. It costs around 2$ and hence is very cheap and good alternative to Stardew Valley.
Get: On Steam
Harvest Moon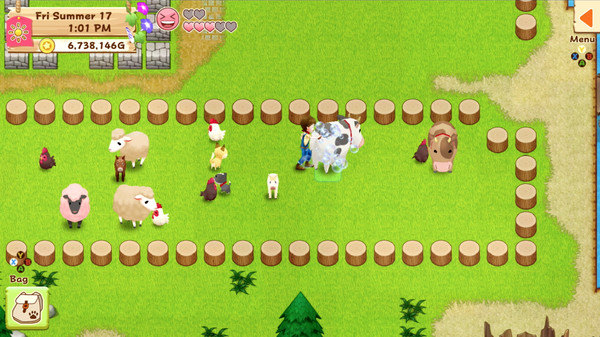 Harvest Moon is another farming simulation game which is receiving thousands of positive hits. But, if you want to enjoy this game, you need to lose your bucks. It's a little bit pricey than other alternatives to Stardew Valley but it'll probably give you all the gaming juice. Once you're into the game, your main motto is to rebuild an old farm by harvesting hundreds of things. The area you'll be provided is totally deserted and your efforts will make it live again.
You'll have to grow food, cattle, and all the essentials as per required. Take care of cattle and become a pro-farmer to survive. Most of the things will be damaged in the game which needs to be repaired by collecting materials. A player can even build a community by making new friends and starting a family. Once you're addicted to this game, you'll forget about Stardew Valley. This game will cost you around 10$.
Get: On Steam
Farming Simulator 17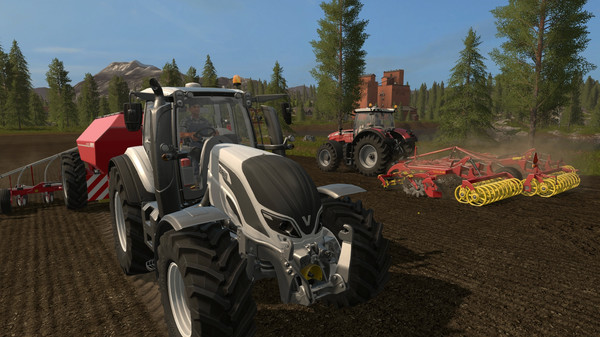 If you're a biggest farming simulator games fan, then there will be no better choice than Farming Simulator 17 which is currently one of the best farming game on the market. In Stardew Valley, you probably have to compromise with the graphics as not all users like those rough types of graphics. But, in the game, you'll enjoy the farming and build the community and your farm in the better way. It's a little bit expensive and will cost you around 20$ from steam.
Graphics of this game are really very impressive and the player can choose a Male or Female character as well. Also, there are over 100 vehicles and tools in the game with a lof joy and adventures. Hundreds of crops and cattle are available in this game e.g all common crops plus sunflowers, soya beans and much more. In cattle, you'll need to take care of cows, ships, chickens, pigs. Transportation trucks and trailers can be driven, you the player. The train is also available in the game. Woodcutting like tasks can also be done by the player. Hence, check out this amazing game like Stardew Valley in order to enjoy the unstoppable fun. Also, Multiplayer mode takes your gaming experience to the next level.
Get: On Steam
Rune Factory 4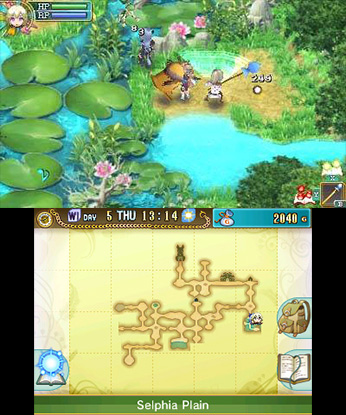 The gameplay is similar to Stardew like farming and growing the area you're given. But there's the twist in the game, e.g you need to play the battle against formidable monsters in the trap-laden dungeons. You can also recruit town people and work with them to fight and grew stronger together. Your gameplay can be more excited while doing romance. You can choose between the male and female character. Give gifts to your partner and grow love with you and your partner.
The character in the game needs to craft all the things so that those can be used. e.g Shoes, Weapons and other tools. Once these things are crafted, your progress level and power will increase. Others villagers can be recruited and you can also work with other villagers. These all things will make your gameplay much adventurous. The game will cost your around 30$ which is a little bit expensive but it's one of the best game like Stardew Valley.
Get: On Amazon
Plantera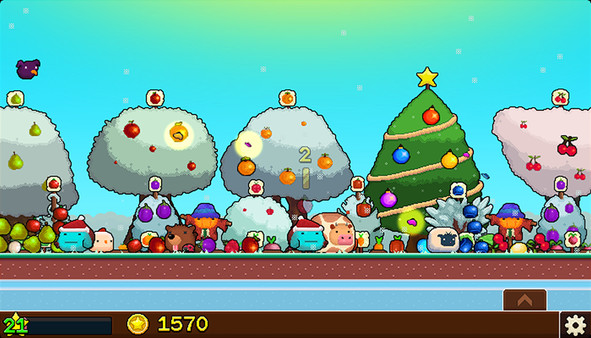 Players who are garden lover should really try this game. This game offers easy to play interface with minimum system requirements. There are about 2500 reviews on steam and is listed as a very positively reviewed game. Users who want a relaxed and enjoyable game should really try out this game. So, we've decided to list the game as one of the similar games to Stardew Valley. In this game, the player needs to build his own garden and need to grow new plants, trees, bushes, and animals.
Once you've built a beautiful garden, the helpers in the game will be attracted towards your garden and will harvest the things you've grown. Another advantage of the helpers in the game is that they will do many types of work for you. If you've closed the game, the helpers will still take care and work for your garden. It's the good game for those who aren't hardcore gamers but loved to play pleasant games. Plantera will cost you as low as 0.5$ from steam.
Get: On Steam
Recettear: An Item Shop's Tale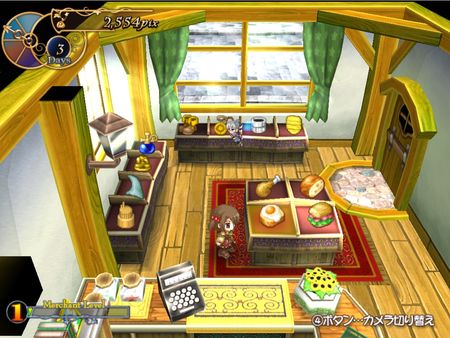 Players who are the freak about selling and purchasing things should play this game. It's story based game with some crisp. A girl needs to pay back father's loan by purchasing the goods at the better rate and then selling them back at the highest possible rate. The stock collected should be sold at the better choice to gain the high profits. Player also needs to purchase things from the market at better choice and a better deal means better profit.
Girls' home will be like a shop and player needs to manage all the things in the shop to attract the customers. It's not like a farmhouse but a city shop where you need to survive by making profits in order to pay back the loan taken by your character's father. It's interesting enough with a lot of fun and adventure. Price of this game is very low and you can get it for around 2.5$ from steam.
Get: On Steam
Voodoo Garden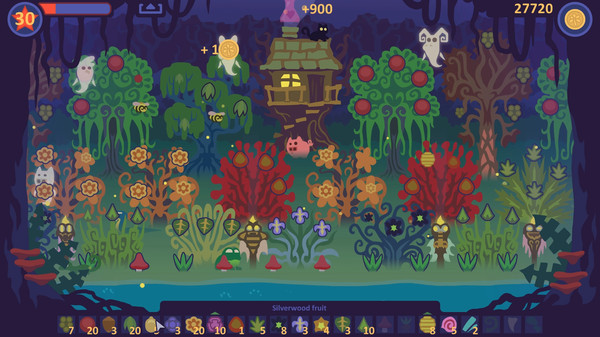 Voodoo Garden can be another one of the best alternatives to Stardew Valley. This game has very normal and relaxing gameplay where the player needs to grow herbs, trees, plants etc. There are many interesting things to do in this game.
You can have pets and feed them will make them grow. Little helper spirits can help you maintain your work. Many things need to be unlocked once you start playing. Gameplay is very simple and attractive. Pleasant games lover can try out this game. It costs only around 1$ on steam which is very low.
Get: On Steam
Farming World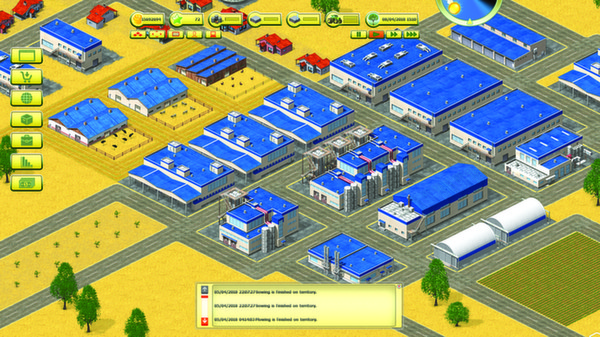 Here comes the game for professional farmers who are expert in growing crops and harvesting them. Players will get their own farming house where they need to maintain the dairy farm, fields and much more. Dozens of seeds are available and it'll be your choice which one will be grown by you. All you need to do is make profits to maintain your farm. Once you start making profits, you can expand the lands to grow your farm. Construct roads, houses, and much more in this game. This is probably one of the best games like Stardew Valley.
If we talk about the objects player will take enjoy of, then there are around 40 types of buildings. Players can purchase and even rent land for extra profit. Cattle are also available but they needed to be purchased. If your farm is running out of money, then players can take contracts to make extra money so that the farm can keep growing without any loss. This game will cost around 1$ on steam.
Get: On Steam
Farmer's Dynasty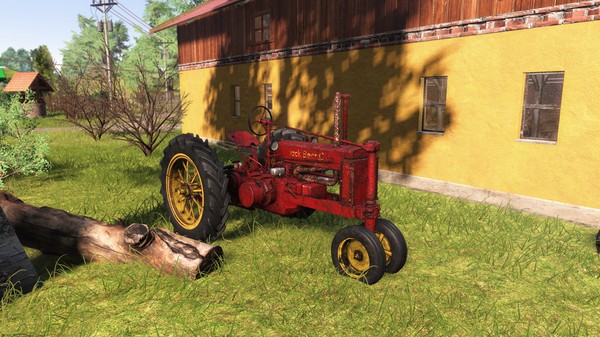 Another game for hardcore gamers who loved to play the game related to farming. It's some kind of Role-Playing game with classic farming work in the game. Player will interact will do all the farming work in this game like maintaining cattle, driving tractors and much more. To become a successful farmer in this game, the player needs to build a good farmhouse first. There will be some broken building in the game which needs to be repaired in order to grow the farm.
The player can even grow his own family in this game. Building relationships with the town people are one of the exciting things you'll experience. This game is rated very positively on steam and people has recommended this game as one of the best game like Stardew Valley. There's much more to explore in this game. You can get this game around 10$ from steam.
Final Words On This List
We hope you liked our list on some of the games similar to Stardew Valley which is loved by thousands of people. Games listed above are already played by thousands of people too and if you're unknown to them then you should really play them. We guarantee that you'll fall in love with these games. If you've some suggestions in your mind and want to share them with us, then feel free to drop a comment down below. We'll surely add your suggestions to the list.