You also want to change your Facebook page name but the question is that how to change your facebook page name?
Facebook is one of the biggest social media platforms where people around the world came to communicating with other people. As there are many benefits of using social media one of the biggest advantage of growing your business online because social media is one of that platform where people spent hour and hours scrolling down the news feed and get much valuable information without even going anywhere. This article shows how you can change Facebook page name.
On the other side those people who create and spread such kind of valuable information on different Facebook pages and groups, which is sometimes called content marketing but that is another chapter. People create a Facebook page related to their businesses and profiles but in some case, you enlarge your business and add some more products and features and corresponding to that, changing Facebook page name is also necessary and for that, we are going to give you this information about how you can change your page name on Facebook.
Before starting and going through all the below-given steps to changing your Facebook page name you must have Admin privileges on that Facebook page and then you can move to further steps.
Steps To Change Facebook Page Name
Step 1: Open your Facebook page using your admin account.
Step 2: Click About on the left side of your page.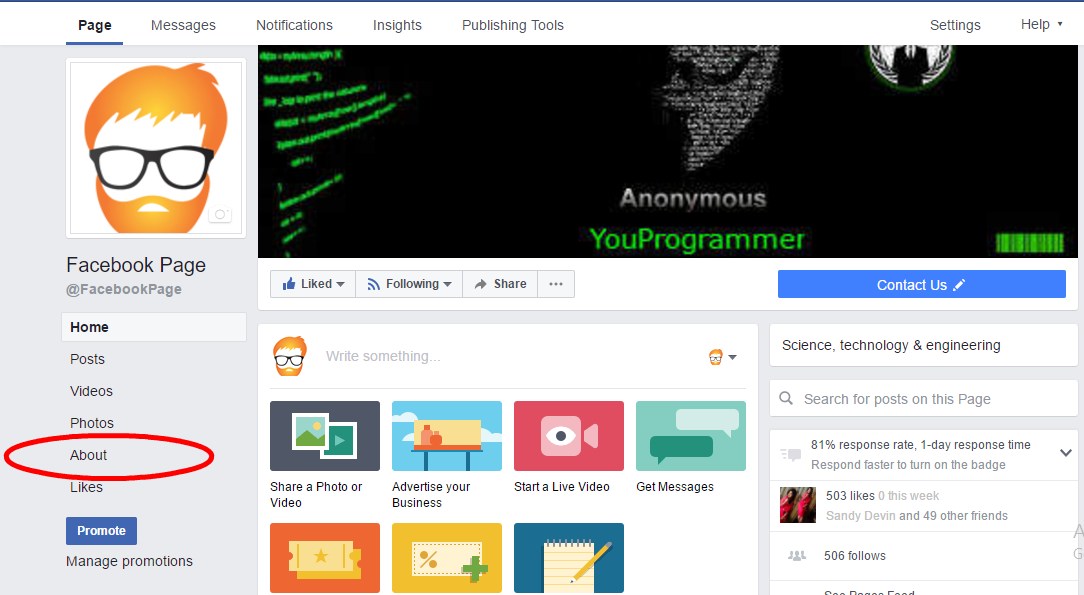 Step 3: Click Edit Page info on the header section on your page.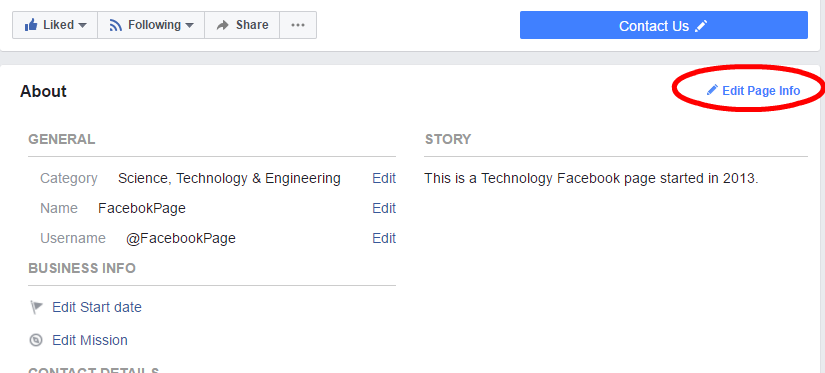 Step 4: Enter a new Page name Of your Choice that you want to use instead of the previous name and click Save Changes.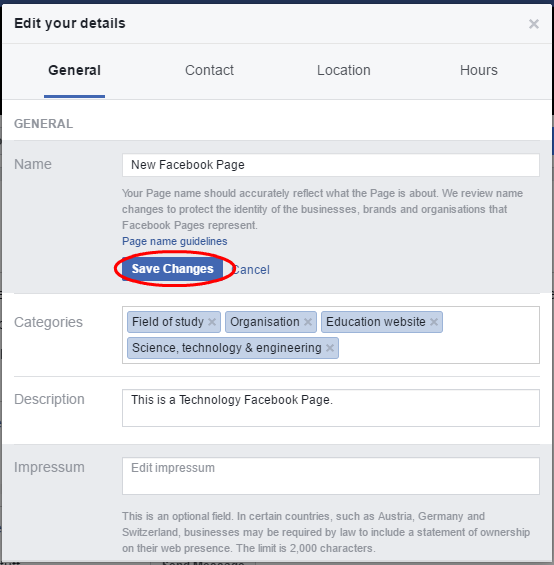 Step 5: On the Popup box Click on Request Change.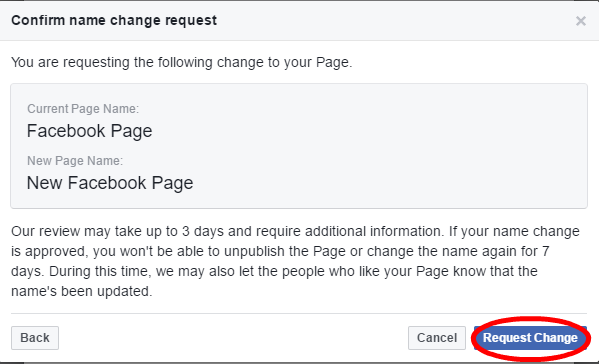 and you are done changing your Facebook page name from your end. You will get a notification on Facebook when your page will be reviewed and the name will be changed. It can take up to maximum 3 days to change your page name but mostly it takes few hours.
If you don't see the option of Edit page name then there will be several reasons that can cause of this.
If you just changed your Facebook page name. There must be 7 days waiting before changing your Facebook page name again.
If You are not having Page role that allows you to change your Page's name. You can change your Page role by going to Setting on the top of your page then select the Page Role from the left side of the page.
There may be the possibility that the option is not available on your location.
There may be limits on your Page it means you are having some spammy things happening on your site it can be if you having a huge amount of purchased likes from illegal resources or you are publishing content on your page that doesn't meet to Facebook policy.
Note: Changing your Facebook page name does not effect on your Facebook page URL if you want to change your Facebook page Url as well then Go here.
Hope you have successfully changed your Facebook page name, if you are having some issue when changing your Facebook page name then you can let us know in the comment section below, we will be happy to help!