WeChat is one of the best messaging app using which we can send and receive multimedia messages easily. Using WeChat, we can send unlimited messages via the internet. It's easy to use and one of the competitors to WhatsApp. There are many other things that make WeChat one of the best messaging apps. This messenger app was developed by Tencent. just like many other messaging apps, WeChat offers multimedia messages e.g Voice Messages, Video Messages, Pictures and Text Messages. Also, it offers Games and Video Conferencing like features.these features, WeChat is able to gain millions of users worldwide. But usually, not all users want to use it forever. If you're one of them and want to delete WeChat, then here's how to delete WeChat account. WeChat has made the account deletion procedure little bit complicated. We've explained the steps in details ere so that it becomes easier for you to leave WeChat.
There are many conditions which should be met while deleting your WeChat account. If your account doesn't meet those condition, you'll not be able to delete your account. The very first thing is that your region should be outside China and only then you can delete your account using on-screen option. Otherwise, we've shown the second method to delete WeChat account. Also, if you've reset your WeChat account password within 24 hours, you won't be able to delete WeChat account then, and the day on which you're deleting the account should not have 10 logins failed attempts. if you met any of the conditions, you'll have to wait for some time.
Keep in your mind that once your account is deleted, it can't be retrieved back. WeChat officially said the fact that if you've deleted your WeChat account, it can't be recovered. Hence, you should be sure about deleting your WeChat account. All the services connected to the account will be removed and WeChat coupons etc. will be terminated.
If you're completely sure that you want to delete your account even after knowing the fact that it can't be recovered then below are the detailed steps to delete WeChat account in 2018. If you're Linkedin user and want to close your account, then you should read the process to delete the linked account.
Steps To Delete WeChat Account Using Android App/iOS App
Note: Make sure that you're WeChat app v 6.3.10 or above. otherwise the steps we've shown you won't work. An updated version of the app can be used to remove your WeChat account permanently.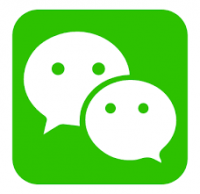 Login to your WeChat account using the app.
Click on your profile, e.g "Me".
Then choose option Settings.
Select Account Security>More Settings.
You'll see delete account option, tap on Delete Account.
Accept the warning if prompted and your WeChat account will be deleted permanently.
These are the complete steps to delete WeChat account permanently in 2018. Steps are really very simple if you're using the latest version of the WeChat app. Even if you're not able to delete your WeChat account, then below is another method in which you've to contact the WeChat officials and ask them to delete your account. They'll either accept your request and will delete your account at their end or will guide you so that you can do this on your own. All you need to do is, drop an E-mail to them and they'll respond you as soon as possible.
Second Method To Delete WeChat Account In 2018
Open your WeChat app.
Open Settings and clear your chat history.
Now, finally, you need to drop an E-Mail to WeChat from the same E-Mail you've used to create your WeChat account.
Here's the E-Mail Address: support@wechat.com
Tell them to remove your account.
Uninstall the app from your device ad you're done, you've deleted your WeCat account.
We now hope that you're able to delete WeChat account using the steps we've shown in this article. if you've some queries then drop down a comment below and we'll reply you soon.