Facebook is widely used social platform to connect with people in the world you can share your views, ideas and feelings with your friends. But have you ever thought about making money Facebook? You can earn money on Facebook by following our some smart tips. FB is a very big social platform, so we can use this platform to make some money.
Affiliate marketing is the best marketing you can do online to earn real money if you have a good running website you can easily place affiliate ads on your website but if you don't have a website you can do this with Facebook.
Methods To Earn Money On Facebook: –
We will describe some ways by which you can earn money on Facebook. All the things we described here are the best methods to earn money by using Facebook. These methods are used by many people all around the world to make money using Facebook.
Sponsors Links: –
Many pages on Facebook have thousand or millions of views. Creators of those pages kept publishing funny images and all stuff that they are related to. They also publish some website's links and those links are sponsors links. Means those websites pays for publishing their links on that page so that a lot of people get in reach with their website. It is called sponsors links and if you have a good standing page you can contact Websites which are interested in sponsor links.
Promoting Your Product On Facebook Page: –
If you have some skills like creating crafts with hand, or some other skills like making the tasty pickle, or any eating stuff that you think others can buy, you can create a page for that product and start taking orders from Facebook. There are many housewives who have taken advantage of this thing. You can also sell your products online using Facebook. In fact, if you are running a shop and have some goods that are unique, you can sell them using this platform.
Selling Products By  Affiliate Links: –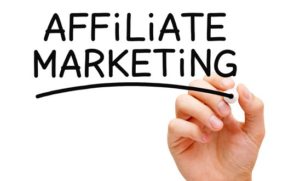 This method is very interesting as you have to do nothing, just create affiliate link from any E-Commerce website of from a website who provides affiliate links to sell their products and services, you can create links and spread over the Facebook. When interested users buy those things, some amount will be rewarded to you. You can use Webhosting companies affiliate links, e-commerce goods links and so on to make money. Affiliate marketing is the best method to earn money online and you should try this method to earn money on Facebook.
Giving Referral Code Of Apps: –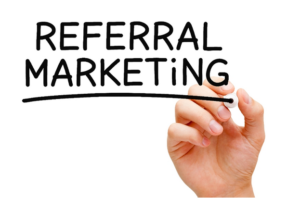 There are many apps now who provides money in case someone uses your referral code to register on that app. You can spread links and your referral code and interested users will join that using referral code, you will be rewarded instantly.
Promoting You Offline Business Online: –
This money will not actually give you money from Facebook, but you can promote your any business and its role model on Facebook and increase your reach on Facebook. This will engage many users and interested might order your services or products.
Also Read : Earn Money on facebook  by uploading videos