Being a laptop or PC user and not having access to the internet is impossible nowadays. On that time when you are accessing the internet, you might get infected with Virus if you download or access the wrong page or file.
Having virus to format a laptop or Windows PC is not only the reason, there can be a situation when you are having all useless stuff on your laptop and you feel to format your laptop and erase all your old data.
But the question is how to format your Windows PC or laptop to erase the data and on your hard drive. We are going to give you a short and quick method to format your laptop.
NOTE: Before formatting your hard drive you must Backup your 
important data. If you don't find any important data then
you should backup all your drivers and important software.
Step 1:
Go to this link and Download this tool called Hard Drive Eraser.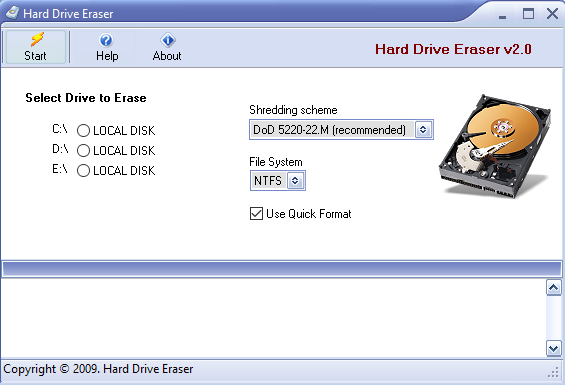 Step 2:
Simply Install and open the Hard Drive Eraser. You will see a very simple interface of it.
Step 3:
After opening the Hard Driver Eraser you will see a start button on the top-left corner of the software home page, two combo box, and three option button and one check box.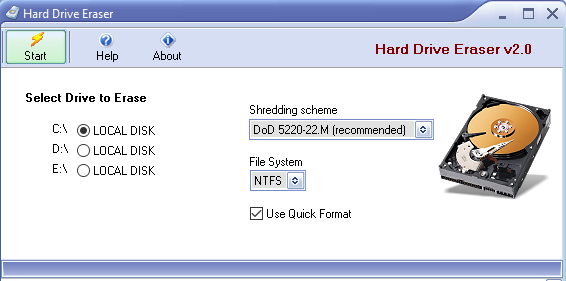 So simply select the Drive that you want to format or erase, from the given option buttons.
Step 4: 
Select the shredding scheme according to your need and the file system as well in which you want the format.
Read Also: Charge laptop Without a charger
Step 5:
If you want a quick format then click the check box under those two combo boxes or if you want a proper format then leave the checkbox as it is.
Step 6:
Click on Start and wait till the format process end and you are done.
You can repeat the same process with other drives on your System to format your Laptop or PC hard drive.
Hope you have successfully formatted your Laptop or PC If you are having any trouble with the above steps during format then let us know in the comment below.