Android which is open source Operating System which is Linux Based and developed by google. Open source simply defined that you are allowed to try everything on your android device. So that you can try new things on your Android phone and explore it till the end of your desired result. So, it is absolutely not like iOS in which you have a lot of boundations and in order to try something you need to go through a payment process because not everything is free in iOS but Android provides you such services for free. That was just pros we have told you about Android, However, there are few cons that android users suffers a lot and one of the common issue is running out of space on Android and then and then those users often ask that how to free up space on android, so here is the quick solution which might help you in such cases but not everytime, but just lets try it out.
Free Up Space by Delete Hidden Files
Having hidden files is not the problem it usually happens when we have the lot of apps installed on our phone that generates unsupported files like .xml or other extension files, but it can be the problem when we do not delete these kinds of files. Follow below steps to delete Hidden files
1.Go to File manager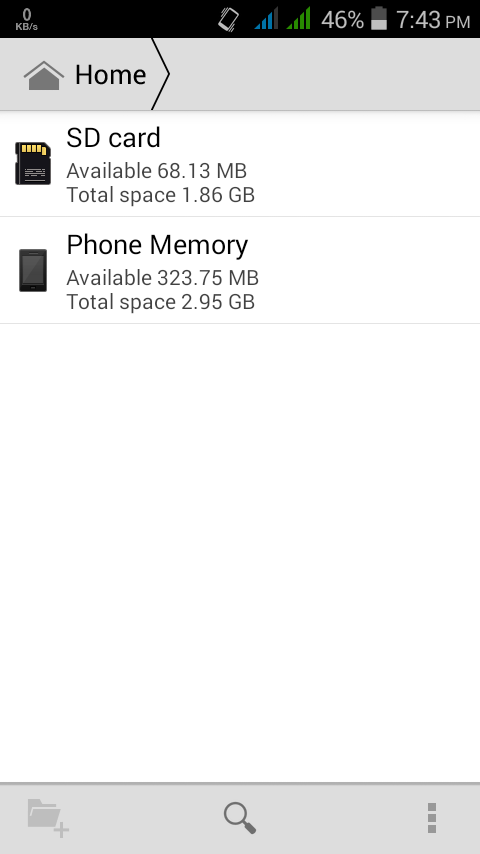 2. select your SD card or Phone Storage.
3. Click the "option" button from your phone and    choose  "show hidden files" option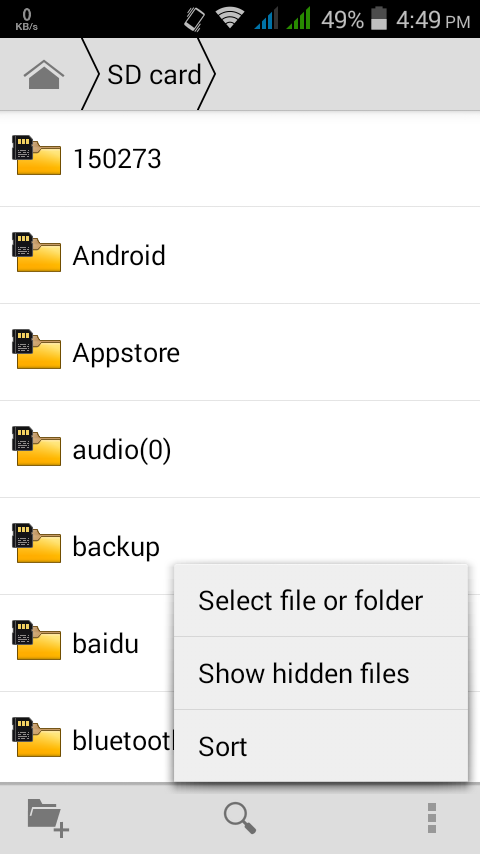 4. select all hidden files and delete them.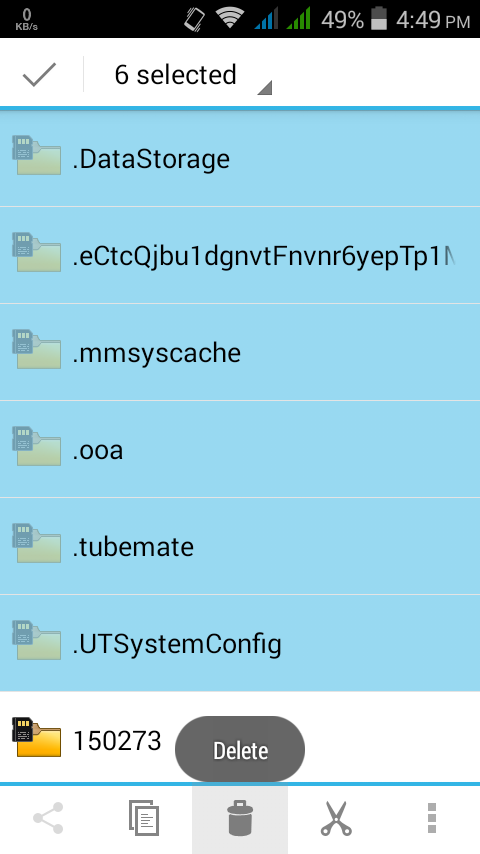 If you are a clicky person and clicks a lot of pics each day or some of the time when you are enjoying your moments then you are going to find a lot of massive wastage space that the thumbnail files are taking on your phone (including internal storage or External, depending upon specified location of saved image files from camera).
These thumbnail files are related to your phone gallery and each time you click on your picture or any video that is open on your phone gallery then you are making a thumbnail file. Thumbnail files are relatively big because it stores a lot of pictures inside it in different sizes. It can be 1mb to 1GB depends on your storage space and your phone never stop making these thumbnail files until your storage is full. But the good part is that you can delete them anytime you want.
Follow below steps to delete those thumbnail files:
Go to file manager.
Select your storage(SD card or phone memory).
look for DCIM folder.
Inside DCIM click at option button and choose show hidden files.
Here you will find your thumbnail file and Delete it.
If you have done these above steps then we are definitely sure that now you are able to increase your storage space without using any kind of software anytime.
Why this is necessary:
The main reason behind this deletion process is that you can't just get rid of this after doing it once. As ling as you keep using your android smartphone, you'll be seeing these files which takes a lot of space so you can not get rid of this after deleting it only ones. If you are using your phone then you have to maintain it for its long life and better processing.
Also, the above showed files which we have deleted above are wastage of space and it will not harm your system if you delete those files. So every time you feel that you are running out of space then for that time you can probably try this, its really quick.