When you search the term "How to make phone calls online" you will get some results where you can see a lot of explanation of a variety of video and voice calling apps. While this method is limited because in order to receive a call from someone or talk to them you needed that particular app. That is the limitation of making phone calls using those Android apps. You can not call anyone if he is having a different app as there are many different apps available for this purpose. To remove such kind of limitation and have call anytime with your colleague, friends or family you need an online phone number so you can call them on their personal, or landline number.
Why use an Online number?
You might be thinking why should you use an online phone number. There are two major reasons that you can consider for using this method.
Reason 1: Not having a phone number.
Maybe your cell phone falls into a bathtub, pool or crashes somewhere, even it can be lost. In that case, your Sim might be broken or dead. So, that time you probably need a mobile number to call someone.
Reason 2: Not having enough balance
Maybe u haven't paid your bill and not allowed to call someone. Then you can use this service for free in any kind of emergency calls. All you need is an internet connection.
The Best part about using this service that it doesn't require any specific configuration or Operating system to work. These below-given websites are totally browser based. So, just browse through any of your favorite browsers and you are ready to go.
The Below listed websites provide Online phone call by allotting you a dynamic phone number.
FoxText

FoxText is a Free Text sending and free calling service on the internet. This is fully browser based service and you don't need to download any additional apps or file to use this. You can not call someone continuously and this is the limitation here. After calling someone successfully you need to wait few hours to before calling them again.
Along with free calling, it also gives you the option to text someone. All you have to do is choose from the country list from the phone area on the website in which country you are about to send a text message and then type number and text message in the given text box inside phone area on the website and click send.
PopTox

It is another website that provides you Free Internet call service. It gives you service to make phone calls to any mobile or landline phone. You can make free international calls after choosing a country and putting the mobile or landline number of your friends family or colleague. There is a limit of free calls that can be made in a single day. If you want to use this service more without having a limit then you can register and add money to your account.
Globefone

You can make international free VoIP calls through this site. Use the country list and type your number to start calling. With each call, you will see a time limit of your each call session on screen. The time limit depends upon the various factors such as the popularity of that country, different rates etc. This Site needed your microphone and speaker accessing in order to process the call. You can give permission to it then start making calls anywhere you want.
RevealName

RevealName is specialized for revealing the information regarding any number from any country. It also provides a free phone call to its users. you don't have to register on this site to make a call. Very easy, just select country, type number and hit Call button. If you want to send free SMS or Lookup any number detail then you can use these features as well.
CitrusTel

CitrusTel is an excellent website that you can use. Just open your browser, dial number and hit call. This is very secured and safe site because if you are thinking about your safety like a record of your voice calls then you don't have to worry about this all calls made by you through this site is fully encrypted and secure. So feel free to dial any number and make a call.
Localphone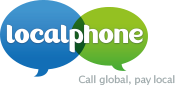 On this site, you need an account to make a call. So, before start calling you need to register on this site. After successfully registering in this site you will get your credentials that you can use to login the site and make calls. However, this site doesn't allow you call someone with a blank or zero balance in your account. and before starting any call you need some account credits. But as we are here explaining about free service so you can avail this free by referring your friends. With each successful referral, you will get some credit that you can use to make calls. The referred person must be register through your link to get you refer credit on your account.
All the above-mentioned sites are tested before giving this explanation here and these sites are secure with no spam. So in term of security, you can feel free to use this above site to make free VoIP calls using a mobile number or you can say using an internet connection.