PS2 games are very popular games. These games include GTA V, Bully, Residential Evil etc.  In order to play PS2 games, you should have Play Station 2 console which starts from around 150$. If you've already invested huge amount on PC or laptop then it might be frustrating to buy Play Station 2 to play PS2 games. hence you want to find a way using which you can play PS2 games on PC. You'll e happy by knowing that it's possible to play PS2 games without Play Station console. This can be done by using emulators. Many emulators are available in the market. Some of them are paid and some are free. In order to play PS2 games on PC, we recommend you to use PSX2 which is a free emulator. You can modify most of the settings like L1, L2 buttons can be customized.
PSX2 PlayStation emulator is the best emulator for playing PS2 games on PC. It's easy to use this emulator and users can configure almost everything like controls, display, and other game settings. The configuration also allows users to play heavy games with minimum system requirements. With all these features you should use PSX2 emulator for PC/laptop. But, there are many things you need to do before installing PSx2 in your PC. Installing and configuring PSX2 need some work.
Also: Best Torrent Websites
We'll guide you through whole steps which are necessary to properly install PSX2 on your PC. you'll have to download few files. PSX2 runs without an internet connection and there's no need to sign up for using the PSX2 emulator. Follow the steps given below to play PS2 games on your PC and laptop.
Play PS2 Games On PC
Below are the steps which you should follow in order to play PS2 games on your PC. First, you need to download PSX2 emulator, Direct X, and PSX2 Bios files. Below are the links to these files:
Once you've successfully downloaded these files, proceed to the steps given below. Follow every step carefully.
Also: Best DNS Servers
Step 1. Extract the Direct X files and run the installer. It'll take some time to install Direct X on your PC.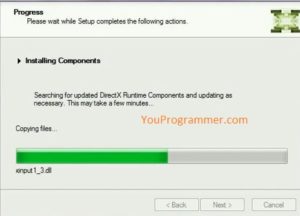 Step 2. After installing Direct X, install the PSX2 emulator on your PC. Just open the installer and installation will start.
Step 3. The installer will ask you to install the Visual C++ library. Install the Visual C++. Go through the installation properly.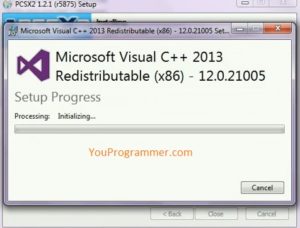 Step 4. Once PSX2 is installed open it and select the language. THis language will be used throughout the emulator in future use.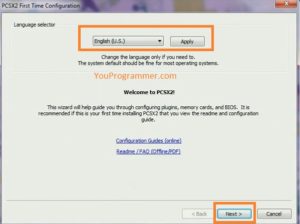 Step 5. Now, you need to select the BIOS files. These BIOS files are used for console controls and another purpose so that emulator can play your games properly. But, when you refresh the list, there are no BIOS configuration files there.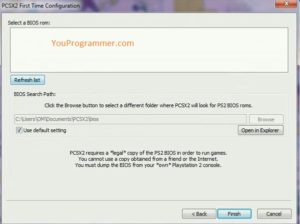 Step 6. In order to get BIOS files listed there, open Documents>PSX2>BIOS and put the downloaded BIOS bundle there and extract it.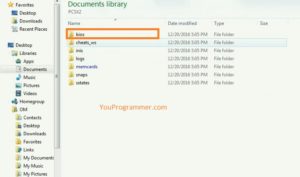 Step 7. Refresh the list and you'll get a list of consoles there. Select one of them and click next.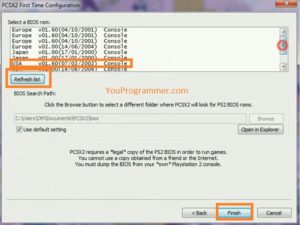 Step 8. The emulator will launch. You've successfully installed PSX2 on your PC. Now you can play PS2 games on your PC.
Step 9. To configure your emulator controls, click on Config>Controllers>Plugin Settings and configure your controls.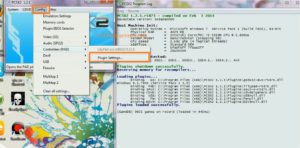 These are the steps to follow and you'll have installed PSX2 properly.
Download and Play PS2 Games
Now, it's time to download PS2 games. You should have PS2 game ISO. Every emulator supports ISO files in order to read and play the game. Many websites provide free PS2 emulator games ISO files. Just download your favorite game to play on PC and follow the steps given below.
Also: How To Disable Touchpad On Windows
Step 1. Open PSX2 and click on CDVD>Select ISO.
Step 2. Browse your ISO file and run PS2 game on PC.
By following these steps, you can play PS2 games on PC. It saves your 150$ as there's no need to buy PlayStation 2 console now. Connect your external gaming remote and enjoy hardcore gaming with your friends on your PC. Your PC/laptop should have good technical specifications so that your games can run without legs.
Many websites provide free PS2 games ISO like God Of Wars, GTA Games and much more. Make sure you've configured the console controls according to your needs. Configuring controls is very easy in PSX2 and enjoy your gaming. If you're having problem or have any query, feel free to comment below. We'll try to help you.