Kodi is very popular open source media player. It's free and very powerful media player which works on any platform. It's distributed with GPL license. Using Kodi media player users can play any digital videos, audios etc on any device. If we talk about the Fire TV, you can install Kodi on it and can enjoy videos, music etc which is locally stored in your storage device or from the web source. Kodi manages all your entertainment stuff and plays videos/audios in one click. Users can even stream an online movie using Kodi. it's just very useful for Fire TV's as online streaming of movies means unlimited entertainment. Add-Ons are also supported by Kodi to improve the usability and features to the users. Different skins in Kodi makes the user interface very interesting. But, running an outdated Kodi might get you in trouble sometimes. It's always wise to update Kodi to the latest versions. Maybe latest version is waiting for you to access latest features and more stability and speed. So, in this article, we'll be showing you how to update Kodi on any platform including Fire TV.
Updating Kodi seems to be a very advanced task for some users. mostly Fire TV Kodi users thought that updating Kodi means something Alienware thing. But, you don't need to do any tweak or tricky steps to update the Kodi app. just download the latest version from the internet and update your existing Kodi. But, once you update Kodi all your Add-Ons etc will be removed and you need to install them again.
Also, if you're running Kodi using any custom Skin, we recommend you to revert back to the default theme. Updating Kodi while the custom theme is applied results in black screen on Fire TV. So, in this article, we've tried to guide you to let you know how to update Kodi properly.
Active internet connection is needed in FIre TV. So, if you're not connected to the internet, connect to the internet. But, users who can't connect their Fire TV to the internet can download the latest version from the Kodi's official website and put the setup in the local drive. using this way users can access Kodi's updated app using the local drive and can install the update on their Fire TV. Windows, iOS, OSX, Android, Linux users can download the latest version from the internet and then update the Kodi by just installing the updated application.
Below is the detailed method to perform Kodi update in Fire TV, Windows, iOS, Android, Linux, and OSX. We've shown a complete guide on how to update Kodi on all platforms.
Also: Chrome Task Manager (Really Useful!)
How To Update Kodi On Fire TV
Kodi still doesn't have automatic update feature running on all the platforms. If anyone wants to update the Kodi to the latest version, they'll have to download the latest version manually and then install it on the system. Similarly, you can't update Kodi in FIre TV automatically. Either download the updated APK file from laptop/mobile and put it in the local drive. Then connect the local drive to FIre TVand update your Kodi. But, users who have connected their Fire TV with internet can follow our guide below to know how to Update Kodi on Fire TV using the Internet connection.
Once your Fire TV is connected to the internet, open a web browser and in the URL bar type: https://kodi.tv/download and select GO.
Now if the update is available, you'll get download option on the screen. Or select older releases if you want to install the older version of Kodi.
Download the APK and once downloaded open the file.
Select install and wait till the installation is complete.
Once the installation is complete, open the Kodi app and check new features or older things you're looking for id downgraded your Kodi to the older version.
Tip: If you get the black screen, uninstall Kodi app and install it back on your Fire TV. It should now work perfectly without any error.
Update Kodi On Windows, OSX, and Android
In these platforms, you won't need to do anything. If you have the internet connection then just visit the Kodi download page and select the platform like if you want to update Kodi in Windows OS, select Windows and download the required setup. Or download the Kodi update from any device and transfer the setup to the device where you want to Update/Install Kodi.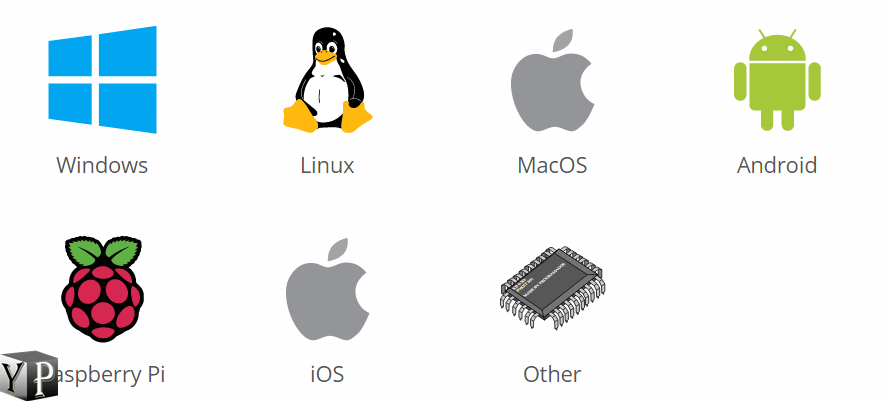 Now, by just opening the setup you can start the update process. Follow the on-screen guide and your Kodi will be updated. If you get any error while Updating, uninstall the older version of Kodi from your OS and retry installing the newer version. it should now install on your system without having any error.
Also: Best Linux Distros
Update Kodi In Raspberry Pi
In the Raspberry, the process of Updating the Kodi player is a little bit different. If you're using Raspberry, you're probably familiar with the terminal commands. We'll be using some commands in Raspberry to update Kodi. You should be connected to the internet connection in order to update Kodi in Raspberry.
Open the terminal and type:

sudo apt-get update

sudo apt-get install Kodi

Now, the latest version of Kodi will be downloaded from the internet and will be installed on your system.
We hope that you've successfully updated Kodi to the latest version. If you're having the problem, just comment down below and we'll try to reply you as soon as possible.