A single image says thousands of things. People loves to capture amazing moments in images and sharing with friends and family. A good resolution image gives the viewer the satisfaction he needs. Here's how to increase resolution of image.
Sharing your images with friends and using them for the different purpose is common these days. Images are the most important part of multimedia messaging. There are thousands of ways we're using images these days. Sending them to people, sharing on social media, emailing images for work purpose and much more like that.
Sometimes while uploading an image to places like the Facebook cover photo or YouTube thumbnail, we need an image which justifies their minimum resolution requirements. In such scenarios, there's no need to capture the image again or uploading another one. There are plenty of ways using which an image's resolution can be increased as per needs.
Software and tools like MS Paint, Adobe Photoshop can help to change the resolution of an image. We can increase or decrease the resolution easily. If you're an Android user, there're bunch of apps in Play Store which might be useful for you. We've shown all the easy ways down below.
Increase Resolution Of Image Using MS Paint
Microsoft Paint can do amazing things for you. If you're looking for a normal image editing software then paint is the best choice for you. Paint is useful for cropping images, making the transparent background, editing text and much more. So, changing resolution is very easier.
Image resizing tool is available in MS Paint. This tool can resize the image as per needs e.g in width or height. Follow the steps given below to do this:
Step 1. Open the image using paint. Click on File>Open or drag and drop the image into Paint.
Step 2. Select Resize option from the toolbox. A new popup window should appear.

Step 3. Now in the popup window, select pixel option. Enter the resolution you need and if you need totally custom resolution then untick Maintain Aspect Ratio option.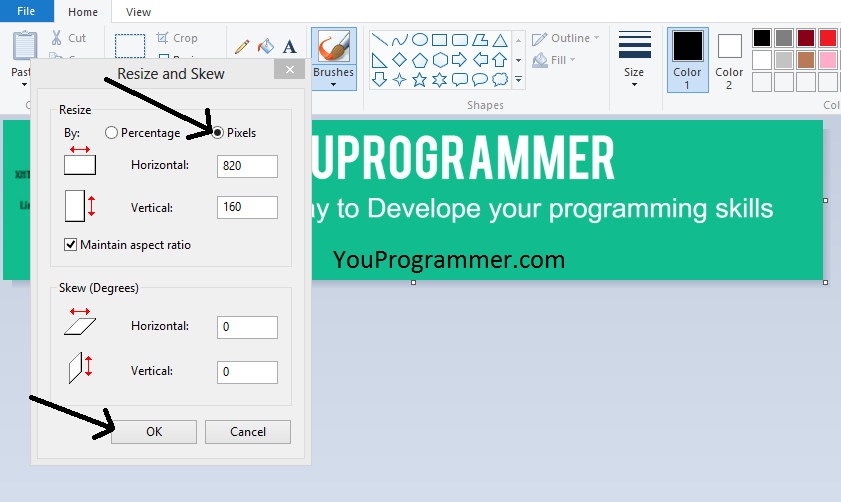 Step 4. Click OK and you're done. Save the image and share it with your friends.
That's it, you only need to follow these four steps and your work is done.
Increase Resolution Of Image By Photoshop
Photoshop is a great software to do advanced level photo editing. You can edit and create illustrations, make posters and much more by using Photoshop. Adobe Photoshop is the first choice of professionals when it comes to photo editing. However, if you too have Photoshop installed then you should try it to adjust the resolution of the image.
Using Photoshop for basic editing is very simple but for advanced level editing, you probably need to learn Photoshop first. Photoshop isn't simple to use as Microsoft Paint. However, increasing the resolution of image using Photoshop is way easier then you think.
Step 1. Open your image in Photoshop. Click File>Open or press Ctrl+O if using Windows.
Step 2. Select Image>Image Size. You'll get a popup window to enter new resolution.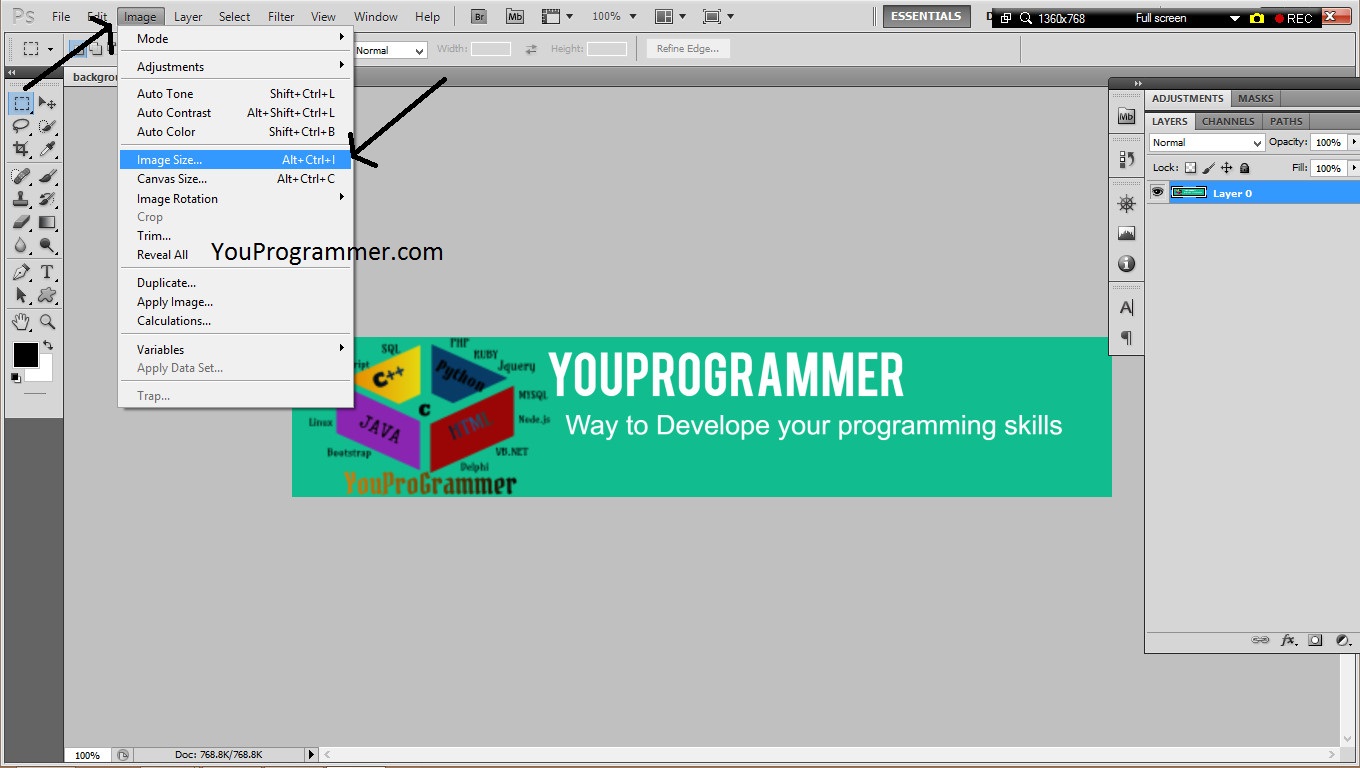 Step 3. Now, enter the new resolution and click OK.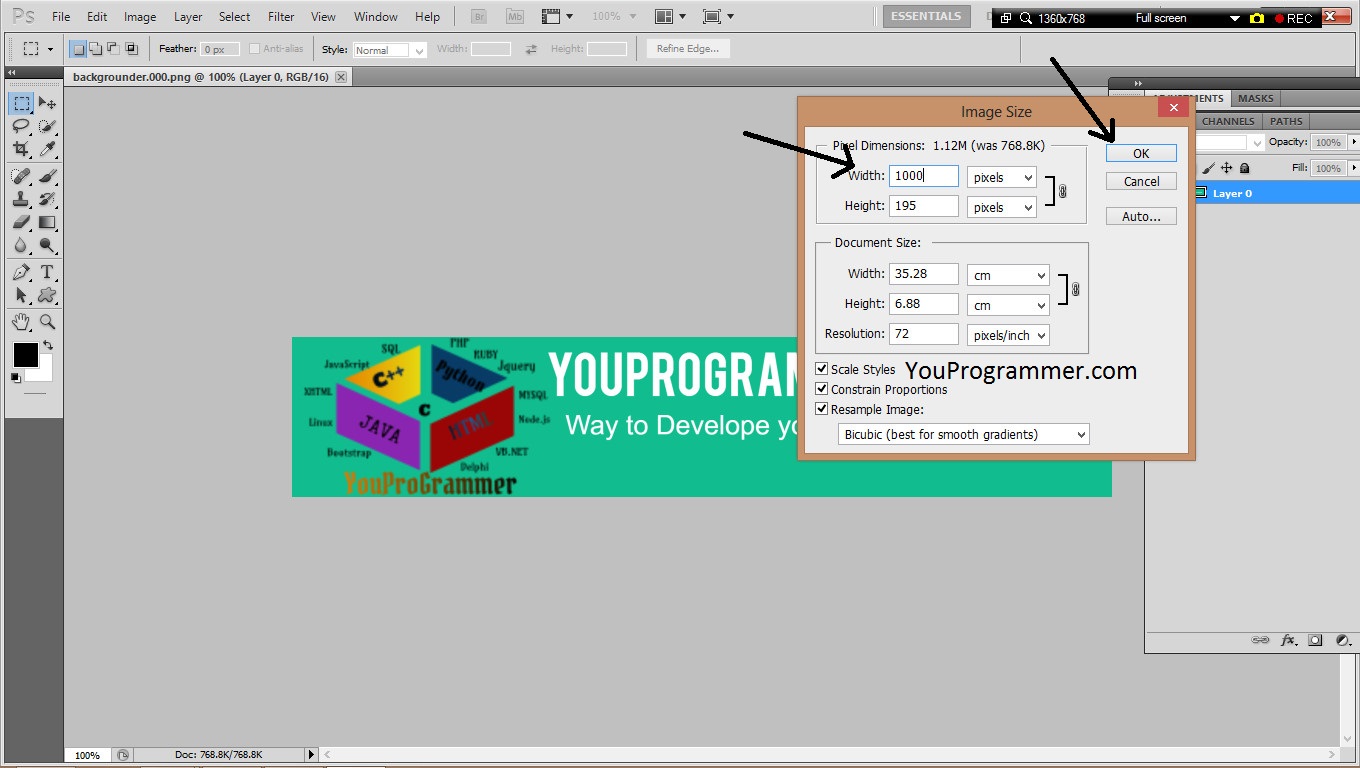 Step 4. Save your picture by selecting File>Save As, browse your location and save your image with higher resolution.
Use Smartphone (Android) To Increase Resolution Of Image
Many users are using smartphones these days. Smartphones are handy computers, capable of doing many things. So, if you don't want to use Laptop/Computer for this editing, use your Android smartphone.
All you need to do is open Play Store and search for "Image Resize". You'll get many apps that will be useful for you in changing the resolution of Images.
We've found a very useful app called "Photo & Picture Resize" which is easy to use.
Step 1. Search for Image Resizing app. Android users can download and install this application from here.
Step 2. Open your image in the app.
Step 3. Select the resolution. You can select from presets or choose Custom resolution and apply.
Step 4. Save or share your picture. You have changes the resolution of the image easily.
We hope that you're now able to change the resolution of an image using these 3 ways we've listed here. All the methods are very simple and easy to follow. Comment down below for further help.