Numerous methods to make money online. Whether it is making money by freelancing in which a lot of sub categories included such as by typing, designing, editing etc Or maybe make money by doing an online business. These type of methods can be tedious for you because sometimes you have to do something that is out of your interest but for looking the advantage of making money, most people out there always go with it. Even here is a very significant world online that can find you numerous ways to do a particular task or find some best alternative ways to that.
However, freelancing or doing an online business is pretty beneficial than other ways but it's the way that only full-time and professionals do. If you are a student and someone who is looking for make an extra pocket money by interest or having a little fun and enjoy then here is a way by which you can make money by playing online games. For Making this task real you need to spend your free or extra time to below given websites which provide you this opportunity to have fun and make money simultaneously.
inboxDollars

InboxDollars is a very easy to use and paidfull website. It pays you for playing online games. There are many online games available which can be played to pay you money. This is absolutely free and no charges applied at all. All you need is an account by signup this site. You will earn direct cash, not points. Easy cash with easy payouts. Along with rewarding money for playing games, it also provides online survey and offers to complete and make yourself an extra money.
PlayAndWin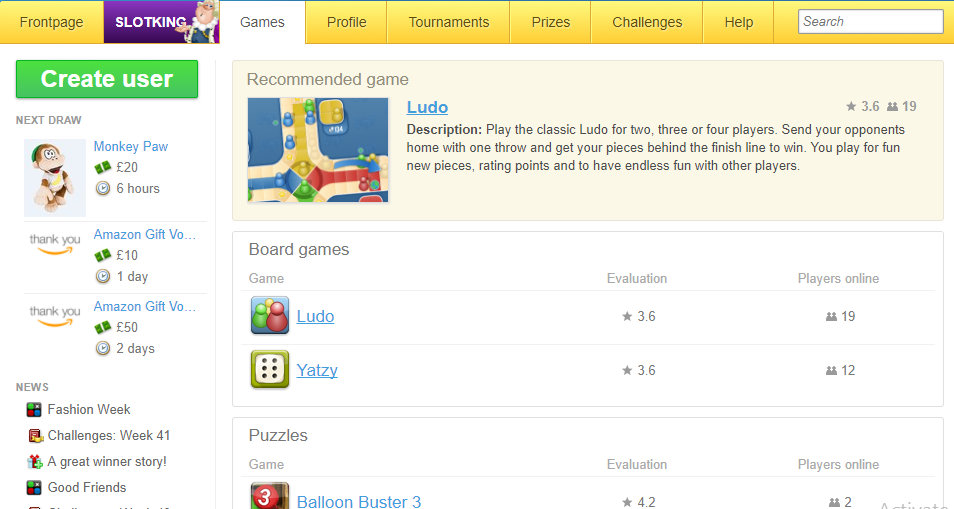 PlayAndWin is a place of online games which are specialized for giving you extra money. All you need to do is create a user account for start right away. It has many categories but not too much. You can choose from categories of games like puzzles, arcade, card games etc. Also, you can see the latest winner list at the top of the site. You can take challenges to get more chances of increasing your earnings.
BingoForMoney
This is a complete hub of online bingo games. You will get bingo rooms to get started and play. To the way of each bingo rooms, you will have a list of card cost, prize, and jackpot along with every game room. There are various games you can choose from. This site has such a big community of player and members. You can signup anytime to play and earn money. The great part about this site is it gives you $25 for only when you signup and it doesn't cost you money for signup at all. Gives you a very clever way to earn by playing online games.
PaidGamePlayer
PaigGamePlayer gives you access to its online game that you can use for making money online. Along with online games, you will get paid for trying brand name products, completing surveys and referring to your friends as well.
There are two types of membership, Basic, and Premium. With the Basic membership which is free, you will get play games, writing review, and be participating in online surveys and that all will be a limit. However, in Premium account you can do all as Basic with more beneficial and advance cash system of it. Also, you will get special bonuses and extra point with chat support and with ads free experience.
Click2Play
As the name indicates, all you need is Click any game from the dashboard and play to earn cash in return. It gives you a list of popular games for that day, most played games, latest games, and featured games. You can select from any game from various game categories such as action, puzzle, shooting, adventure, strategy, driving, fighting etc. Whenever you select a category it will give you a description of each game under that category along with every game. It also shows you user ratings with them so you can choose which can be better for you to play.
POGO
Another site for online games is pogo. Find any game by its name or its category on this site and start playing. After sign-up, you can choose from the grid of games or choose from any specific category to pick and play the game. This site gives you tokens in exchange for playing games that you can use for exchanging and redeem with money. This also gives you chatting features to other pogo game players so its make little interest to this site while playing games.
Swagbucks
Swagbucks is one of the oldest and popular sites which gives rewards to various activities. Such as answering online surveys and discovering deals and playing games. You will get your reward in return with that. You will be rewarded with giftcard like Amazon giftcard, PayPal cash, Facebook game cards, Flipkart giftcard and many others. You will get your giftcard worth in exchange of your Swagbucks SB points. Also, you can get money by referring your friends and you will get their 10% every month. You can also donate your SB points to different charities given by this site.
DollarCandy
DollarCandy is a puzzle game size in which you will earn with every solved puzzle. Solve a puzzle in given time, beat other players and win real money. It is available for Windows, Mac, Linux and Android and Windows phones as well that makes it very handy and portable to use anywhere even when you are traveling to somewhere or walking around your area. Very easy to play game, just match similar tiles and beat others to win money. Available in three levels Casual, Medium, intense each level gives you money according to the toughness of that level. This is a paid game but you can take trail also.
Ace2Three
It is a very classic rummy site where people come to play rummy and win cash. All you need is purchase chips and play games.You can have multi-table tournaments also. With each game earn Acepoints as more as you can and redeem them for real cash. Million of rummy lovers has registered this site. You will get extra cash and discount with your first purchase with rummy. It is very old and trusted a site which is completely suitable and fulfill the need of rummy players.