A shortcut key is a combination of some keys on the keyboard, and when we hit that key combination, an action will be taken. Just like if you want to copy something using Windows PC, you need to select the thing to copy first, then you need to press Right-Click>Copy. But, instead of following this long process, users can simply select the item and can press Ctrl+C on their keyboard. Then the item will be copied instantly. So, shortcut keys are the shortcut way to do something in the computer environment. An OS has its own shortcut keys and some software also has their own specified shortcut keys. The main reason behind providing the shortcut keys features to the users is simple, and that's providing them a key combination, pressing which they can do something instantly. MS Word has many shortcut keys combination. So, in this article, you'll get MS Word shortcut keys PDF and table with the explanation of those shortcut keys.
Microsoft Word has a lot of features and a lot of option. If we need to access any option in the MS Word, we need to select the option from the options menu. But, that's very long procedure as for example if you want to double underline a line in MS Word, you probably need to select the underline option from the menu bar. You need to drag the mouse pointer to the option and then a click will double underline the word or sentence. But, if you use the Shit+Arro key wot select the text and then pressing Ctrl+Shift+D will underline the sentence in few seconds. Users can do many things just from the keyboard in MS Word. We have a complete list of MS Word shortcut keys PDF and a table.
MS Word Shortcut Keys PDF and Table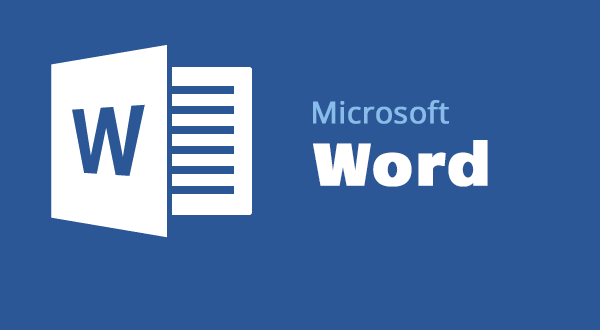 MS Word Shortcut Keys [Ctrl Shortcuts]
Description
Ctrl+A
Select All Items From The Document
Ctrl+B
Bold the text of a word or sentence or whole document.
Ctrl+C
Copy Any Item From The Document.
Ctrl+D
Display The Font Dialogue Box In Word.
Ctrl+E
Align your items to Center.
Ctrl+F
Using This Shortcut Key Will Display a Dialogue Box, Enter Your Text and Hit Enter to Tearch in the Document.
Ctrl+G
It displays the GoTo Dialogue Box, Enter Where To Go Quickly Inside The Document and Hit Enter.
Ctrl+H
Displays The Replace Dialogue Box, Enter The Word To Search and Then The Word To Replace With.
Ctrl+I
Give The Italic Look TO The Text.
Ctrl+J
Full Justification.
Ctrl+K
Create A Hyperlink On The Text. e.g URL on Text or Location.
Ctrl+L
Align Your Text To left (Left Alignment)
Ctrl+M
Minimize
Ctrl+N
Create A New Document in Word.
Ctrl+O
Open A Dialogue Box To Browse And Insert A New File In Word.
Ctrl+P
Print Your Document. A Print Dialogue Box Will Appear.
Ctrl+R
Align YOur Text To Right Side. (Right Alignment)
Ctrl+S
Save Your Document.
Ctrl+U
Underline The Text
Ctrl+V
Paste The Text
Ctrl+X
Cut The Text.
Ctrl+Y
Redo The Last Undone Action Inside The Document.
Ctrl+Z
Undo The Last Action
Ctrl+Shift+A
All Caps
Ctrl+Shift+L
Apply List Bullet
Ctrl+Shift+D
Double Underline
Ctrl+Return
Page Break
Ctrl+Shift+V
Paste Format
Ctrl+Shift+K
Small Caps
Ctrl+Shift+S
Style
Ctrl+=
Subscript
Ctrl+Shift+=
Superscript
Ctrl+Shift+G
Word Count List
Ctrl+F1
Task Pane
Ctrl+F2
Print Preview
CTRL+F3
Cut to the Spike
CTRL+F4
Close the window.
CTRL+F5
Restore the document window size
CTRL+F6
Go to the next window.
CTRL+F7
Choose the Move command
CTRL+F8
Choose the Size command
CTRL+F9
Insert an empty field.
CTRL+F10
Maximize the document window.
CTRL+F11
Lock a field.
CTRL+F12
Choose the Open command
CTRL+SHIFT+F3
Insert the contents of the Spike
CTRL+SHIFT+F5
Edit a bookmark.
CTRL+SHIFT+F6
Go to the previous window.
CTRL+SHIFT+F7
Update linked information in a Microsoft Word source
document.
CTRL+SHIFT+F8
Extend a selection or block
CTRL+SHIFT+F9
Unlink a field.
CTRL+SHIFT+F11
Unlock a field.
CTRL+SHIFT+F12
Choose the Print command
CTRL+ALT+F1
Display Microsoft System Information.
CTRL+ALT+F2
Open command (File menu).
| MS Word Shortcut Keys [ Shift Shortcut Key Combination] | Description |
| --- | --- |
| SHIFT+F1 | Start context-sensitive Help or reveal formatting. |
| SHIFT+F2 | Copy text. |
| SHIFT+F3 | Change the case of letters in Word. |
| SHIFT+F4 | Repeat a Find or Go To action Easily. |
| SHIFT+F5 | Move to the last change. |
| SHIFT+F6 | Go to the previous pane. |
| SHIFT+F7 | Choose the Thesaurus command |
| SHIFT+F8 | Shrink a selection. |
| SHIFT+F9 | Switch between a field code and its result. |
| SHIFT+F10 | Display a shortcut menu. |
| SHIFT+F11 | Go to the previous field. |
| SHIFT+F12 | Choose the Save command. |
MS Word Shortcut Keys Starting From Alt
Description
ALT+F1
Go to the next field.
ALT+F3
Create an AutoText
ALT+F4
Quit MS Word
ALT+F5
Restore the program window size
ALT+F6
Move from an open dialog box back to the document for dialog boxes.
ALT+F7
Find the next misspelling or grammatical error.
ALT+F8
Run a macro.
ALT+F9
Switch between all field codes and their results.
ALT+F10
Maximize the program window.
ALT+F11
Display Microsoft Visual Basic code.
ALT+SHIFT+F1
Go to the previous field
ALT+SHIFT+F2
Choose the Save command
ALT+SHIFT+F9
Run GOTOBUTTON or MACROBUTTON from the field that
displays the field results.
ALT+SHIFT+F10
Display the menu or message for a smart tag.
ALT+SHIFT+F11
Start the Microsoft Script Editor
| MS Word Function Keys | Description |
| --- | --- |
| F1 | Get Help |
| F2 | Move text or graphics. |
| F3 | Insert an AutoText |
| F4 | Repeat the last action |
| F5 | Choose the Go To command |
| F6 | Go to the next pane or frame. |
| F7 | Choose the Spelling command |
| F8 | Extend a selection |
| F9 | Update selected fields. |
| F10 | Activate the menu bar. |
| F11 | Go to the next field. |
| F12 | Choose the Save As command |
MS Word Shortcut Keys PDF Download
If you want to download an offline copy of these shortcut keys, click the links given below. These are the PDF files of these Shortcut Keys.