Router firmware is installed on the flash memory inside the router. It's is responsible for all the router related management like WiFi network management, User Management, Security etc. In short, it acts as the heart of the router. It's always recommended to update the router's firmware to the latest versions. This improves the performance of the router and your router becomes more secure. With the increase in the threats to the wireless security, almost all routers manufacturers kept improving the security of their routers. These security and feature changes are delivered to the user through router firmware update. In this article, we'll be showing you the method to perform Netgear firmware update. Netgear provides the regular update to their routers so that users stay away from security threats and their router can increase its performance.
Firmware is responsible for the router's performance as it manages how the router is going to work. If you have outdated firmware, you might be missing some major updates and features in your router. Whenever you bought a new router, which is kept in store for a couple of weeks or maybe months, then it's possible the firmware installed in it is outdated. Hence, even after buying the new router, you must consider updating its firmware.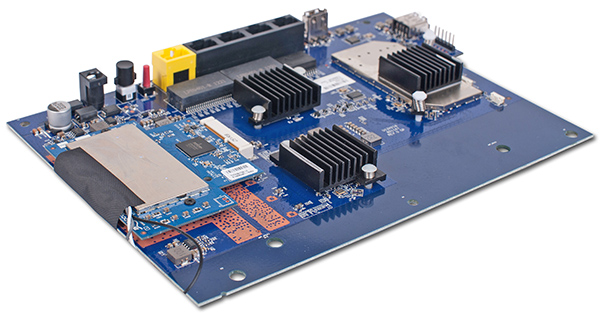 So, it's wise to update your router's firmware. Even if you're having some problems with your router, updating it might solve those problems if those problems are raised due to the firmware. Many newly launched routers don't have very well stable and good performance firmware. The firmware is then updated by the company to make the router well stable and to improve the performance. It's very easy to do Netgear firmware update. You can do this automatically once you're in Netgear router's admin panel.
Netgear Firmware Update Guide
If you regularly use the Netgear Router's admin panel then you might be aware of the firmware update tab. Netgear automatically shows the notification if there's an update available for the firmware. You can even check for the updates manually. Below are the two methods using which you can update Netgear Firmware.
Using Web Browser
In this method, we'll be using an internet browser like Chrome, Edge, Firefox etc. YOu can even open a browser on your mobile phone. We recommend you to use Chrome in Android, Edge in Windows Phone and Safari in iOS mobile phones to perform Netgear router update. These browsers support all the things required to access the router's admin panel.
Connect to your router's WiFi network on the device where you'll use the browser to update the firmware.
In the URL address bar, enter the address: http://www.routerlogin.net and hit enter.
Use your Netgear default password and username to login. If you've changed the admin panel username and password, you can use that login credentials.
Now, click on the Advanced option.
Then select Administration.
Click on Firmware Update or Router Update option there.
Now, you need to check for the updates. Click on Check button.
If updates are available those will be listed there. If there's no update available you'll get message "Router Is Up To Date" or similar.
But, if updates are available then click Yes option to download and install the firmware update.
Using this method you can easily update your router firmware by a web browser. But, make sure you don't interrupt the download and installation of the firmware. If you accidentally have done that, your router might brick due to improper installation of the firmware. This might get you in serious trouble. So, make sure you don't cut the browser or interrupt the download.

Once your installation is done, your router will restart. So, don't worry about this behavior of your router. Also, let router finish its bootup after the update. It might take some time.
Then another way to update the firmware is using Netgear Genie App. This Netgear Genie Windows 10, MAC OS, Android, and iOS app can be used to update the router. If you don't know about this app, you should really check this. It's very useful and helpful in managing all the settings related to Netgear router.
Below are the steps to do Netgear firmware update using Genie app in Windows.
Using Netgear Genie App
Download Netgear app from here.
Now, open the app and click on Router settings option on the left side of the screen.
You'll get Router Update button on the Right Side of the screen. Click on that button.
Check for the updates if updates are available.
Now, download and install Netgear Router Updates and wait till upgrade is complete.
Update Netgear Firmware Manually
If you want to perform a manual upgrade to your firmware, you can do it easily. YOu just need to download the firmware from the official website of Netgear. Then you can browse the firmware from the router's admin panel to update it manually.
1. Download the Firmware for your router model from here. Just enter your router's model number and you can download the firmware.
2. Now, log into your router's admin panel by the method we've shown you above.
3. Goto Advanced>Administration>Router Update or Firmware Update.
4. Click on browse option and browse the file you've downloaded.
5. Follow the on-screen guide and update Netgear router manually.
We hope you've successfully done the Netgear Firmware update using the methods we've shown. It's very easy process and there's no need to do this manually. Netgear router will p[erfoem this on its own once you Check the updates. If updates are available, a single click will update Netgear router. Comment down below if you're having problems. We'll try to help you in every possible way.