Smartphone users are growing day by day. With the increase in a number of smartphone users, mobile smartphone manufacturers kept introducing new features to attract more customers. Latest features like dual-camera, face detection technology, all these features were introduced a few years back. One of the most concerned thing while buying a smartphone is the Camera. People need a more good camera which can take good pictures, selfies and so on. The list of features needed by people is endless and these features are slowly introduced in smartphones. Nowadays, smartphones are able to capture 2K videos in very stabilized manner. In fact, users can buy external devices to record 3D video using Android smartphone. In this article, we'll show you how to record 3D video with your smartphone.
It seems to be an impossible thing. You might think, how your normal camera can record a 3D video. But, it's true now and it's not an app that you'll have to download from play store. A device called "Eye-Plug" can record 3D videos. Not many people knew about this accessory. It's not yet very popular but is very useful for those who want to record 3D video using a smartphone. Eye-Plug is a USB-C type device which is plug and play device.
This device can be used as a rear 3D video recorder or from facing 3D video recorder. It's because the camera plugs into a USB Type C port, it can be used with either the rear-facing camera or front-facing selfie camera. If we talk about the quality of videos and photos taken by this 3D video recorder for a smartphone, it's amazing. This device has good refocusing capability. The main object of the video/photo is properly focused and the background is little blurred. Many smartphones aren't able to do this. Hence, if you think your phone's camera isn't good enough, buy Eye-Plug and use this little device with your smartphone and start recording 3D videos.
The company is selling this device around $45 which seems to be too cheap for such great feature. If we talk about the video quality, you can record 720p 3D video. You'll have to use an app which is also very easy to use. Just plug in the Eye-Plug device, open the app and start recording your 3D video. It's that much easy.
How To Record 3D Video With Your Smartphone Using Eye-Plug
Buy this device from any store.
Install the Eye-Plug 3D app from the play store.
Plug the device into USB-C port on the mobile phone.
Open the Eye-Plug 3D app and start recording your video.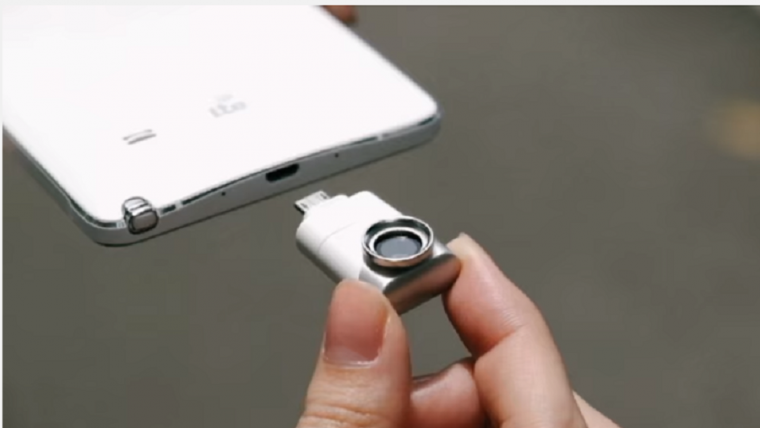 The app using which you are capturing the 3D video can also be used to share your video/photo quickly as message. Sharing feature is available in Eye-Plug 3D app.
Limitations Of Eye plug Device
Smartphone users not having USB-C port on their devices won't be able to use this device. The company has made this device usable only on USB-C port devices so that it can be used as a front-facing 3D camera and rear facing too. The eye-plug device can't be rotated, it can only be plugged into a front-facing camera or rear facing cameras. This is only possible in USB-C port.
As you might expect, there are some caveats. There's no iPhone version (it's in the works), your Android phone needs a USB-C port, and the camera quality may not perfectly match with 720p quality. The color accuracy might not be that much advanced and you can get wobbly scenes. The accessory pairs with the custom-made camera and 3D viewing apps, and don't worry if your smartphone's camera isn't center-aligned: The software compensates and calibrates when you use the Eye-Plug, to keep things as 3D-ish as possible.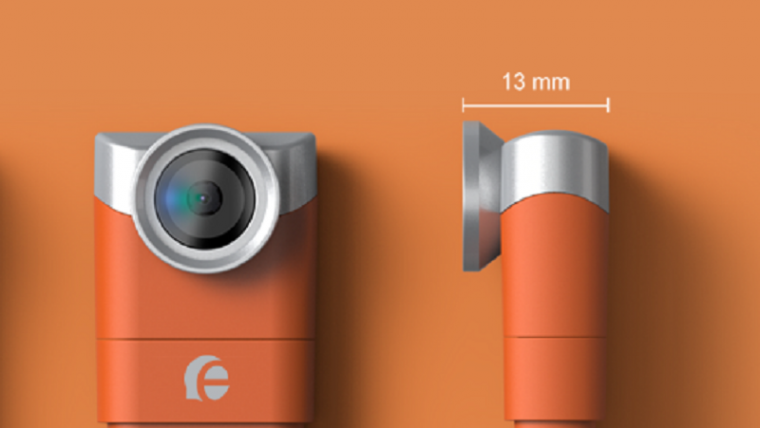 This device will be very useful for those who are willing to make 3D videos. But don't want to buy a very costly camera for this purpose as the cost of the 3D cameras is very high. People who want to record their fun moments in the 3D video should really buy this device which costs only around 45$. It'll record 3D video with your smartphone.
Meanwhile, there are many limitations as I suggested above. But in simple word "Yes you can record 3D video in your mobile with this cheap device". The bad facts about this device are that Company is not giving full video recording specifications like power consumption, video quality facts etc.
Also, this device requires doesn't work with USB-C mobile and if your mobile doesn't have USB-C then your device can't become a 3D video recorder device for you. You have to change your mobile phone to use this device.
If your mobile device won't have good processing speed then buying this device isn't a good idea. Eye-Plug runs on a 3rd party app provided by its manufacturer. If your device hangs a lot, do not consider buying this device. Video processing needs more CPU power, hence you should also think about the processing power of your device.
You'll be using Eye-Plug device and a 3rd party app to record 3D video. So, your battery drains fastly. Hence, phones with poor battery backup should not consider using this device. It'll drain the battery very fastly.