Resetting router means reverting all the settings to the default values. If there's any problem with your router or router isn't performing well then you should perform a router reset. In fact, if you've forgotten the password of your WiFi network, you can easily reset the router. This will change the WiFi password to the default too. This password is mainly written below the router and you can use default password to login back to your WiFi network. Many users have forgotten the router's admin panel and password, hence to use the router default password and username to login to the admin panel, the user needs to reset the router first. In this article, we'll be showing you how to reset Netgear router. It's very easy and there are two methods to reset Netgear routers.
Netgear is known for its routers. Their routers are capable of delivering high-end performance to the users. A number of users can connect to one WiFi network easily if using Netgear router. But, the problem arises when you forgot the password of your WiFi and admin panel too. In fact, if your firmware update isn't successful or router is restarting again and again, you should reset it. Also, some users change the router's setting without knowing what they're doing. This results in some serious problems. To get rid of all those problems, a reset will be very helpful and free of cost. Right!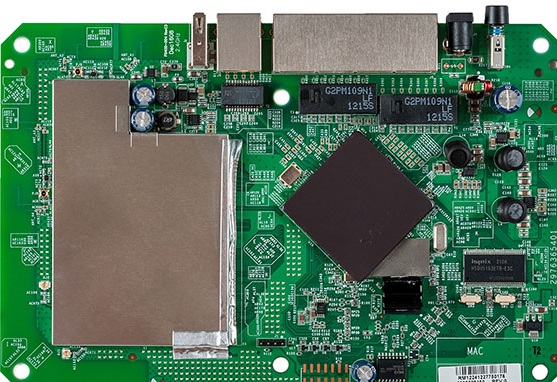 Every router manufacturer has provided a router reset button. Pressing that button will reset your router to its default settings.
Reset Netgear Router With These Methods
Use the steps given below to reset your Netgear router. In some models, resetting process is little different. So, make sure you read the whole article to know how to properly reset your router.
Method 1: Using Router Reset Button (Working In Almost All Routers)
This reset button is available on the back or bottom side of your router. You can read the instruction which is given with the router to know where that reset button is available. Also, before proceeding make sure you've finished all the internet related things like downloads, saving any online document etc. Resetting the router will restart it.
Turn on your Netgear router if it's not turned on.
Now, take a paper clip or narrow hard object which is around 0.2 CM wide. It will be used to press the reset button.
Locate the reset button and press that button with the paper pin for around 5-10 seconds.
Keep pressing the reset button until router start flashing, all the notification lights on the router will blink together. This means process to reset Netgear router has started.
Stop pressing the reset button once all the notification lights start blinking.
Wait till the router is completely rebooted and WiFi connection is available.
Once the router is reset, and WiFi connection is available, connect to the WiFi network using default WiFi password. The password is written on the back of your router. Or the box which comes along with the router.
Once you're connected to the router you should change your WiFi and admin panel password.
This process will work in all the routers to reset Netgear router, expected some Netgear models. If your router has reset button on its body, this process will work perfectly for you.
Method 2: DGN2000 or DG834Gv5 Netgear Router Reset
In these two models, the resetting process is different. You need to press the combination of WPS and Power button together to reset your router.
Power on your router if it's not turned on.
Press On/Off+WPS button for around 5-10 seconds.
Keep pressing the buttons till LED notification lights start blinking.
Release both the buttons once all the LED lights blink together.
Wait till the router reboot is complete and WiFi network is available.
Login to the WiFi using default WiFi password.
We hope you've successfully reset your Netgear router. These are the two methods which can be used to reset Netgear router according to the models.
We recommend you to change your WiFi SSID, WiFi password and admin panel username and password instantly. It's because using default passwords might get you in security risk. It's not recommended to use the default router WiFi password. You can change it from the admin panel. You can also download Netgear Genie Windows 10, MAC, Android, iOS app to change router settings.
If you're having problems in resetting the router or LED lights of the router didn't blink. Then consider following Netgear firmware update process. This might solve your many problems related to the router. Comment down below if you need any help, we'll try to help you in every possible way.