Android operating system is widely used on mobile phones. It's owned and updated by Google. Android has millions of apps and games. Android gives you all the fun and entertainment on a mobile phone. But, have you ever wondered that Android can be run on PC or MAC computers? As we all know that Windows operating system has the largest market share in terms of Computer operating system and it also has millions of Softwares and tools. Even MAC is used by millions of users worldwide. So, to enjoy the Android OS on computers using Windows or MAC OS you need to use an Android emulator. Android is an OS which needs fewer resources to run small apps. Even if you have a computer with low technical specifications, you can run Android apps on PC or MAC.
There are many Android emulators in the market but Bluestaks and Andy are very stable and used by millions of people. We recommend you to use these two Android emulators on your computer if you want to run Android app on PC or MAC. If you own a computer machine, you can run almost anything on it. You can even install Kali Linux, Android or any Linux distro using the virtual box in Windows and MAC OS.
But, there's no need to install Android on the virtual box as there we can use Bluestacks or Andy for free. These two android emulators provide the almost same user interface and features like Android mobile phone. You can run all Android apps which run on an Android mobile phone. If you've touchscreen laptop, then you can enjoy all Android Games n your laptop easily. In fact, keyboard controls can also be used to play the games using these two android emulators.
Recommended Emulators To Run Android App On PC or MAC
We've used many android emulators and recommend you to use these two Android emulators listed below. These are working fine and are stable. Uses fewer resources and installation of Android APK's and running the android apps is very easy.
BlueStacks Android Emulator.
Andy Android Emulator.
Features Of These Android Emulators
We're using these two Android emulators from a long time and we've observed many things. The reason behind recommending you these two Emulators is that these give you best ever interface to run Android App on PC or MAC. Acceleration of graphics, resources usage, RAM management etc are properly used by these emulators.
1. Andy accelerates graphics very nicely and you get sharp graphics. However, your system may hang if you don't have a mid to high-end processor and at least 4 GB RAM.
2. BlueStacks also accelerates graphics like Andy but can run on a lower end processor with 2GB RAM.
3. The boot time between the two are similar.
4. Importing files to BlueStacks is very easy but in Andy requires a bit more work.
Steps To Run Android App on PC/MAC :
Now, it's your choice of choosing the emulator. You should visit their official website to check out all the features provided by these emulators. You can download these emulators for free on their official website. There's no cost added, but you might be charged for additional features/services provided by these two emulators.
Download and Use BlueStacks To Run Android Apps On PC
Bluestacks is an American technology company that produces the BlueStacks App Player and other cloud-based cross-platform products. The BlueStacks App Player is designed to enable Android applications to run on PCs running Microsoft Windows and macOS. The company was found in 2009 by Jay Vaishnav, Suman Saraf and Rosen Sharma, former CTO at McAfee and a board member of Cloud.com.
To download the BlueStacks, visit their official website by clicking here.
After downloading the BlueStacks, install it in your system. Installation is easy, just run the setup and follow on-screen guide.
Once the installation is complete, you need to install an android app/game. Download the apk of game/app and double click to install it.
APK file will automatically installed in BlueStacks, now open the BlueStacks emulator.
Go to apps section and select the app you've installed. It'll start running without any error. You can now run Android app on PC or MAC easily.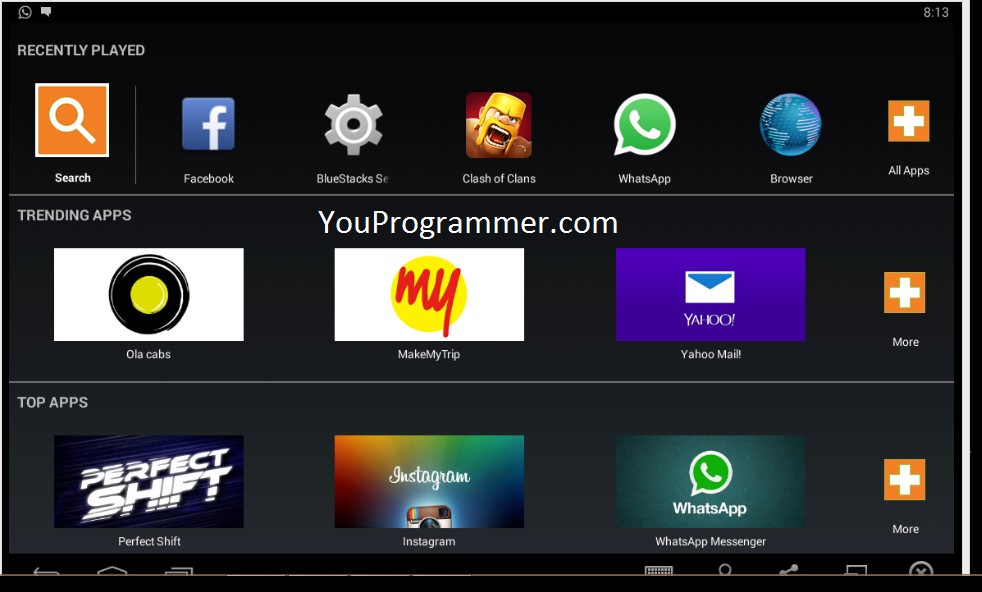 Using Andy To Run Android Apps On PC or Mac
Andy offers a few interesting additional features to integrate Android with Windows. You can launch Android apps from shortcuts on your Windows desktop, copy files between Android and Windows via a shared folder and ES File Explorer, and get push notifications from Android in Windows.
It comes with a customized ADW launcher as well, so apps you install are automatically put into categorized folders on the home screen. Unfortunately, using the custom launcher means you can't use the Google Now app, which puts Google Now cards in a new screen and shows you the weather, stock prices and websites related to your recent search results.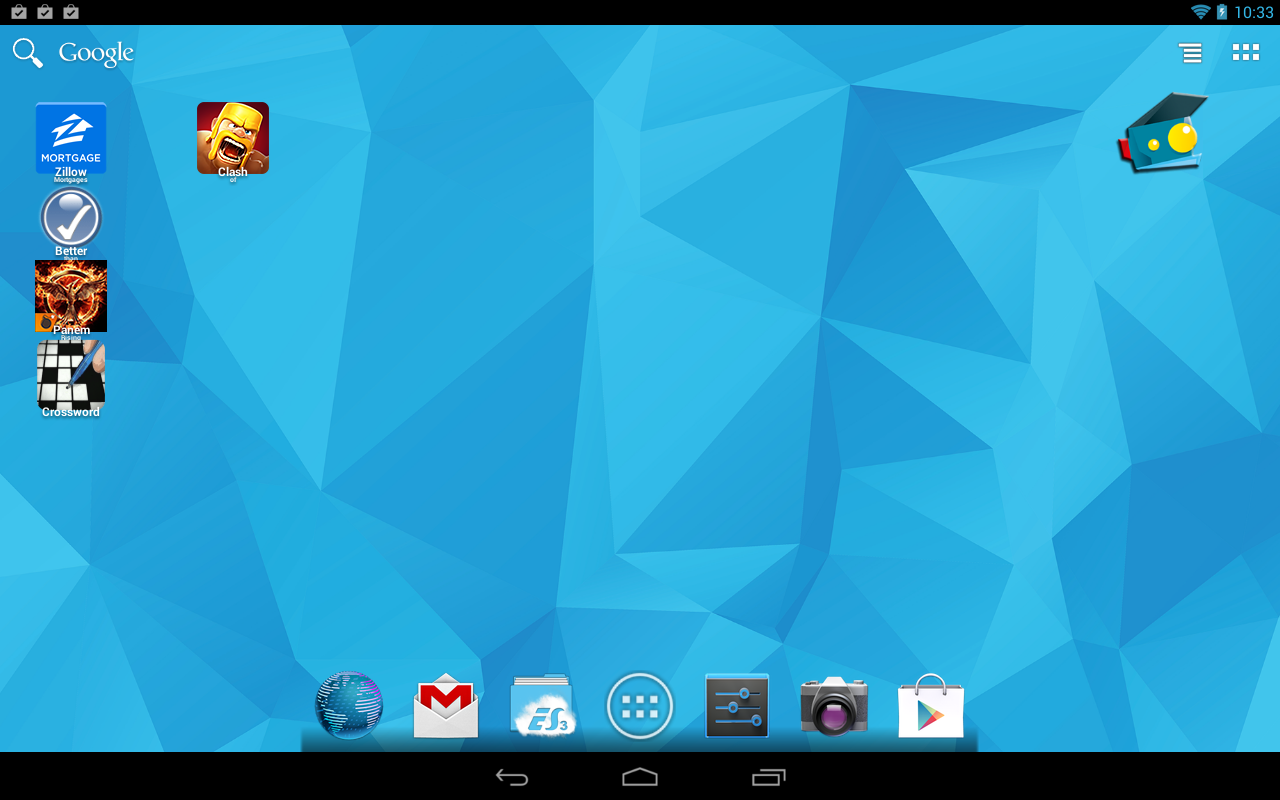 Click here to download Andy
Now, install Andy on your computer by following the on-screen guide.
Once installed, open Andy android app emulator and drag-drop the APK file into Andy. Installation of the app should start now. Or, check the file manager in Andy and you'll get your APK file somewhere in the file manager.
Launch the installed app and start using it. It'll run perfectly without any error.
Now, you're able to run Android apps on PC or MAC using any of these two recommended Android app emulators. If you're having any problem in installing or using these emulators, comment down below and we'll try to help you.