As you know, nowadays computers are required in every field of life. Life without computers will be very tough in these days. USB drive is very useful in order to transfer files between two computer machines. Using USB we can transfer files, documents, music, movies, games and all other stuff with ease. It is also very tough for games and movies lovers because of the very big size of games and movies which can't be downloaded from the internet with ease and you really needed a pen drive/USB to get that stuff from your friends or colleague. But if you are about to transfer way to much content then you must be looking to speed up the process or want to increase the performance of your USB
Speeding up USB transfer can be done by doing some simple changes. To Increase data transfer speed you need to change the format type of USB and other policies related to data transfers speed.
Some USBs data transfer speed is very good and some of them sucks while transferring data over two machines. It may happen because your USB is faulty or machine's capability of transferring data is low. But if your USBs manufacturer says that it provides high data transfer speed, but you aren't getting that much speed, then you can try following steps given below to speed up USB transfer.
Factors in Which Data Transfer Speed Depends:
Your USBs File system (format) type.
Device Policy.
Hardware Performance.
Files Type (Generally Files With Small Size And Big In Amount Takes More Time To Transfer)
Other factors may also depend on.
Speeding Up USB Transfer:
Below are the methods using which you can increase data transfer rate of USB.
Method 1:
Change the file system of USB to NTFS because FAT32 doesn't provide more data transfer speed.
Right click on your Pendrive and select "Format" option.
Then select file system to NTFS, uncheck Quick Format and click format.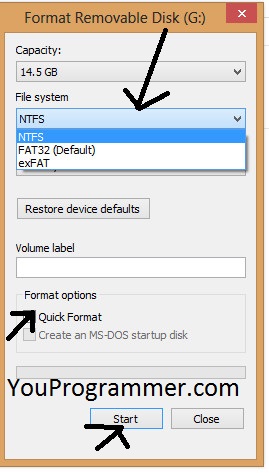 This is not quick format so it will take much time to format your Pendrive. But after that, your data transfer speed will be increased.
Method 2:
Changing Device Policy will also help you to speeding up the data transfer process. Below are the steps to change device policy.
Right click on your Pendrive and select Hardware tab, now select your Pendrive and click on Properties.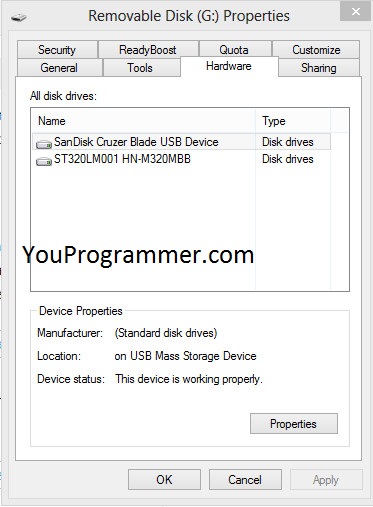 2. Now in next popup Window select Change Settings option.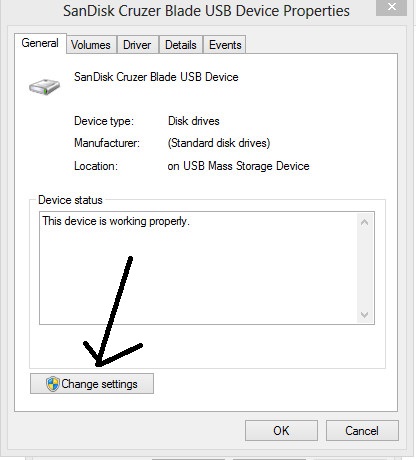 3. Now select Policies tab and click on "Better Performance" as shown below.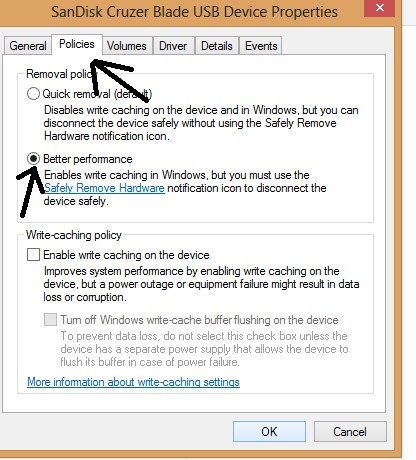 Your USB will now give better performance and data transfer rate will also be increased.
These are the methods using which you can increase the speed of data transfer in your USB. But doing these steps isn't enough, your hardware specification should be better. Below are some points to notice about your hardware specification.
You are still on USB 2.0 or upgraded to USB 3.0.
You are using a good USB or any cheap bad quality Pendrive.
Your OS is running smoothly or not.
Format your USB after few days. At least once a month for better results.
Note: – Create a backup of data before formatting your USB drive.
All the guide mentioned above will surely help you to understand the data transfer logic between USB and machine and the steps mentioned above will surely work you to speed up usb transfer. If you are using 2.0 USB then upgrade to 3.0 or above to get best results. Always buy good quality USB and never forgot check Max. data transfer rate of it before buying. These above methods are not going to work for you if you are having a very cheap and low-quality USB drive.