Every business/person wants to get verified on Facebook by the time now. But, there are a lot of things you should be aware of the Facebook page or account verification process.
If you're running a page on Facebook then you probably want to get verified on the Facebook. Facebook verification badge tells other users that the page is indeed original one and they can trust/follow that page without any worries. So, you should know how to verify Facebook page.
You've also seen that all the celebrities e.g Actors, Politicians, etc. are given a verification badge. This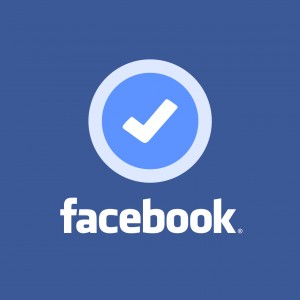 means that Facebook has verified that account. Verification of pages on Facebook is very important as people might get frauded by the fake account.
But, have you ever wondered how to verify Facebook account which is your own? Well, there are many things you should be aware of while proceeding to find the way to get verified on facebook.
Every single person on Facebook who knows about the verification badge want his/her account to get verified by Facebook. It seems interesting and cool right!
But, are you a celebrity or public figure? How many people follow you or how much people care about you? If the answer to all these questions is "I'm not a celebrity and less number of people follow me on Facebook" then your page/account isn't eligible for verification.
There's no manual way to apply for Facebook verification by the time now. Facebook only verifies accounts/page of celebrities. But, there's a trick you should try to test your luck with Facebook's algorithm.
If you think you also need a verified Facebook account to confirm id on facebook or a blue tick on the Facebook account then you are at right place. We'll be showing you the way by which you can verify your Facebook account and page easily.
What Is The Benefit Of Verified Facebook Account, Page:-
A verified Facebook account means people can know it's an original account of someone they're looking for. Most of the celebrities have a verified Facebook account so that people can know they're following a right account on Facebook.
Facebook automatically verify some of the accounts or pages automatically and there's no need to submit a Govt. ID proof to facebook for verifying their account or page.
Celebrities.
Journalists.
Government Officials.
Popular Brand or Businesses.
These four types of account are automatically verified in most of the cases.
Facebook gives a small blue tick in front of the name on user's profile whose account is verified. Have a look on Mark Zuckerberg's Facebook account: –
Facebook has confirmed for this account that this is the authentic figure of this public profile. You can also get verified facebook account by following methods given below.
Also Read: Get Unlimited Likes using Fb Auto liker
How To Verify Facebook Account and Page With Blue Tick.
Facebook account verification can't be done by anyone. If you are not a celebrity your account can't be confirmed by facebook means this feature isn't available for the public. But there's a way which may help you in getting the blue tick on facebook.



Note (Updated): This method only works for those accounts which are lost or users are having trouble accessing those accounts. Better try your luck with Facebook. The most important thing is that you need to open the link given below with the USA IP address. The easiest way to do this is using a free VPN. Now, set your location to the USA and follow the steps given below.
Step 1.
Log out from your Facebook account.
Step 2.
Now go to the link from here. You need to submit your ID here.
Step 3.
Now attach your Govt. ID here. Remind that your provided govt. Your ID should have same DOB and Name as listed in your account. Only then Facebook will verify you. You can attach your birth certificate, driving license, marriage certificate or any govt. ID which makes easier to confirm your name and DOB by Facebook.
This method is the best alternative to get your facebook account verified with blue tick if you're not a celebrity. Many users are able to confirm their Facebook account using this way.
Also:
Now we need to show you how to verify your Facebook page. Below are all the things you must know before getting started: –
If your blog is based on Website, Blogs, Business, Locations, Communities etc. then Facebook will not be able to confirm your page.
Your page should have a proper audience so Facebook can verify your page. Not all pages with few likes and followers are able to send verification form to Facebook.
Your page should have content which falls under Facebook guidelines and with no copyright issues or similar. Facebook will only verify those pages which are having good community standards.
Pages like Sports, Entertainment, Government etc. pages may get a blue tick if they have a good audience and falls under community guidelines.
Remind :
There are two methods which work in verifying a Facebook page. As I listed above that Facebook account is verified automatically only if someone's account deserves a blue tick but there's a method shown above which may work for you.
Page verification is way different. If your page falls under the category which is acceptable for verification then they will verify your page automatically even you can manually apply for page verification.



Automatic Way Of Verification: –
In this process, Facebook employees will automatically check your page if your page starts receiving a good attention and followers. In most of the cases this process works but if your page is not automatically verified you might try the manual verification process where you've to provide an ID to facebook.
Manual Way Of Facebook Page Verification: –
If your page is not verified automatically you can try the manual method of verifying the facebook page. In this method, you can request a verification badge from facebook.
Click here to launch the page where you can request a verification badge from facebook.
If you are having this error saying "This page isn't available" then you can try using USA proxy to open the above link.
Check Also: Earn money by uploading videos on faceboook