YouTube is indeed one of the best platforms to watch and share videos. But, sometimes it becomes messy and hard to watch videos on YouTube because of country restricted or age restricted videos. However, these problems can be solved easily by switching to the best VPN and creating an account having the 18+ age. But, when youtube black screen appears, it's hard to get rid of such scenario sometimes.
This happens due to many possible reasons and we've listed down some common 8 reasons and solution as well. Basically, when you open up any video on YouTube, it gives you a completely black screen e.g the section of the page where the video is going to be played is totally black or the player in which video is going to be played is black. This is how youtube black screen problem looks like. Follow this complete article to solve down your problem.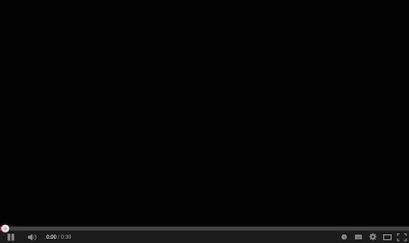 YouTube is now becoming the best place for creators. It's because YouTube is the great platform to monetize video content as well. If you're in hurry to watch the video of one of your favorite creators on youtube but youtube screen turns black, then this isn't less than a nightmare for you.
Quick Tip: Make sure you've restarted your browser. You can reload the YouTube video page to make sure if it's temporary problem or not. This might solve youtube video black problem for most of the users.
However, the problem might be more complicated but don't worry about that. Solutions are much easier and explained in this article. Make sure you're not getting an age-restricted video or "This Video Isn't Available In Your Country" message on the screen.
Methods To Try:
Bonus Method:
I know bonus methods are given at the end of the article but I prefer to list it at the beginning of the article. It's because it might solve your problem so quickly and people in hurry will found it very helpful. If you're in hurry then consider creating your own HTML page with YouTube video embedded in it. It'll help you a lot.
Visit the video you're trying to load.
Click on the Share button and choose Embed option.
Copy the Embed code.
Create a new text document Right Click>New>Text Document.
Open that document and paste the embed code you just copied.
Click File>Save As and put filename as youtube.html.
Set the file type to All and click Save.
Open that youtube.html file and you'll see your video. Now, play it without any interruption.
Try Reloading Your YouTube Video
It's the very first step you need to try. Sometimes, when we click on any video, it didn't load properly. You might have seen sometimes that a web page didn't load fully and objects on that page seem to be unstructured. Maybe while you're loading your video, the page didn't load successfully.
This happens because of many reasons. Basically, something interrupts webpage from loading properly. Maybe any extension, internet or any other cause. But, reloading that page might help you to fix the problem easily. Hit F5 or click on the reload button in your browser.
Restart Your Web Browser
If reloading the page didn't help you, then try restarting your browser. There might be many circumstances because of which YouTube video or the YouTube video player isn't loading. So, you should restart your browser to check if it's a temporary problem or not. If video starts successfully without the black screen, then your problem was temporary and should not appear again. Otherwise below are more methods you need to try.
Clear Web Browser Cached Data
Cached data helps users to browse websites fastly which is the amazing thing but sometimes cached data might become a headache. Basically, when we browse any website regularly, the content which is available on all the pages e.g website's logo footer section etc. are cached. E.g when you open that website again, your browser won't download that part of the webpage again. This cached data creates problems with the pages you're surfing. Hence, after sometimes it's recommended to clean the browser's cached data. If you don't know how to do so, here's the detailed tutorial on clearing browser's cache.
Try In Incognito Mode
If still in the problem and you're getting youtube black screen then it's wise to open your video in Private Mode e.g incognito mode. As its name shows that it's private window and this means that all the cached data, user data, extensions etc. won't load on that browser window. If you're using Chrome browser then simply press Ctrl+Shift+N or if using any other browser or even Chrome, you can simply click on Menu>New Incognito Window. Paste the same YouTube video URL where black screen appears and if it loads in Private Window, you need to check if any extension causing such problem.
Disable Extensions Such As AdBlock Extension
In Chrome browser or browsers like Opera, Firefox we use many Extensions or Ad-Ons which increases the usability. People are using AdBlock extensions which blocks ads on web pages. Many other extensions are also used for various purposes and those extensions have control over the browser. In your case, maybe any of the extensions you've installed is interrupting browser fro loading that YouTube video.
AdBlock extensions cause such problems in most of the cases. Hence, you should disable all the extensions, then reload the YouTube video. If it loads successfully, enables extensions one by one and check which extension is creating the problem.
Check YouTube Website's Settings In Browser
If you're using Chrome to watch the video and getting such error, then make sure that you've set all the site settings to default. Chrome can be used to manage the site's settings easily e.g the number of things which can be accessed by that website. Sometimes, users disable the settings like Javascript or Flash player which results in broken elements on the webpage.
Maybe in your case, it's the problem so all you need to do is just reset the site's settings by following the steps given:
Visit YouTube website.
Click on the info or https:// button.
Choose Site Settings option.
Scroll down and click on Reset Site Settings option.
Reload the page on YouTube.
It should fix your problem in there's any site settings problem in your case. But, if this didn't help you then try next steps given below.
Disable Hardware Acceleration
Chrome has inbuilt hardware acceleration feature which is just like GPU. It helps to play video in more quality and the accelerated way so that user experience won't get affected. It's seen in most of the cases that hardware acceleration causes some serious problem with Chrome while playing YouTube videos. Hence, you should try disabling it and then reload the YouTube video.
Open the Chrome Browser and in the URL address bar type: chrome://flags
Now, in the search bar type "hardware acceleration"
You should get the option as shown in the image below.
Set it to Disabled and check if the problem is solved or not.
Restart Your Computer
If you're still stuck on youtube black screen problem, then, at last, you should restart your Computer. Don't shutdown it, click on Power>Restart and once the computer is restarted, open YouTube again and check if all the videos load up without black screen problem. It's final thing you can try.
Still Stuck? Well, then there's no choice rather than re-installing your Chrome browser.
Some Other Things You Can Try (Rare Cases)
Update Java by downloading lattes version from here.
Download and install latest flash player from this link.