Giving a proper instruction is a very big factor to get your work or job done in perfect manner. We basically use written instructions which can be time-consuming, also irritating in between work. The Solution for this that many people are also using is explaining through a Screenshot Or by a picture of work during different sessions in which the work is getting done. Because there is a saying that a picture is worth than thousand words.
Screenshot can be used in each and every field where you are about to give explanation or instruction. It can be your project report, any kind of How to Tutorial etc. A screenshot is basically an image of your computer screen which helps you to understand the process or to get the data more Quicker and easier. However, this task or capturing your screen can be done by different Screen Capturing Tools that basically known as Snipping Tools.
On Windows, you will find this snipping tool pre-installed. This is a very basic tool by which you can snip any particular part of your screen. If you need more features or tired of using the same tool then you are going to see some Best Snipping Tool Alternatives. Or if you are Snagit user which is basically an excellent screen capture tool than this list for you to check some Snagit alternative.
1. SahreX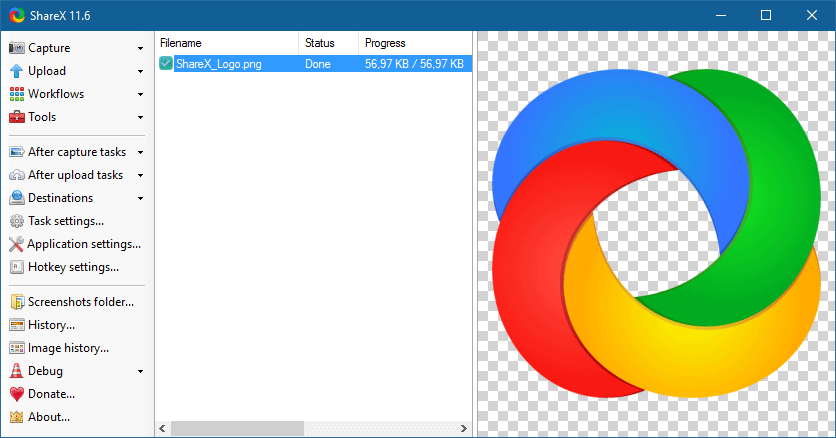 ShareX is a Free and Open Source Snipping tool. You can Capture your full screen or a particular part of your screen. Also It, not just a screen capturing tool, it is more than that. It has many different and incredible features. ShareX can capture the screen in different capture methods such as web page capture, screen capture, Scrolling capture, text capture. With ShareX you can upload any screenshot/image, text and other types of files to over 80 supported destinations you can choose from. You can capture screen as .gif which is pretty useful because you don't have to use another tool for converting your screen video recording to gif. After capturing you will have many basic and advance feature like you will get annotation tool so you perfectly do some cropping, highlighting, placing a speech balloon and many other features on your taken Screenshot image file.
Supported in: Windows
2. Greenshot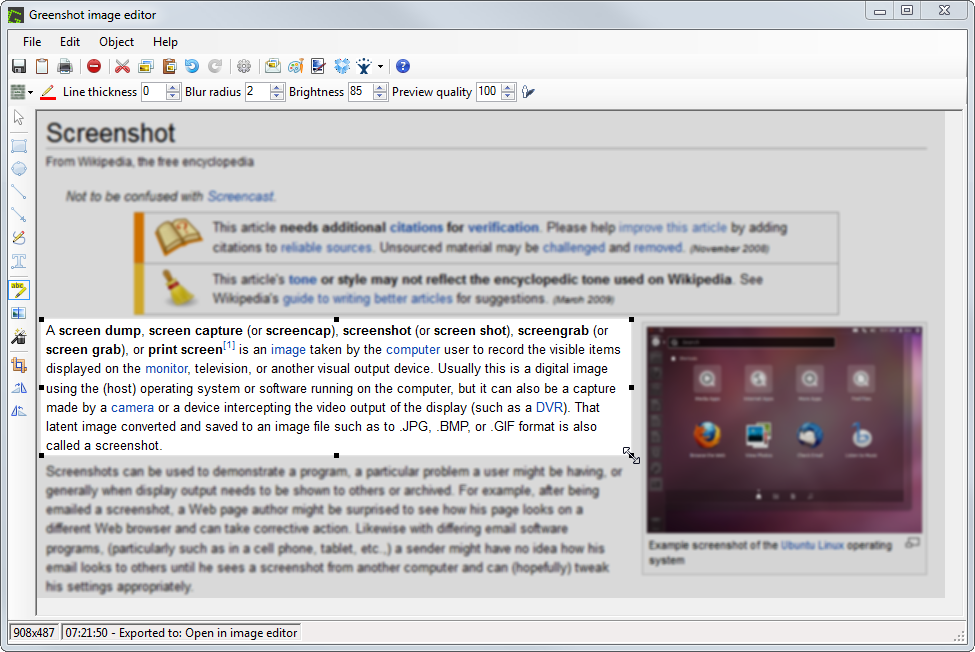 Greenshot is a light-weight Snipping tool for Windows. With its easy and handy features, you can create screenshots of a selected region, window or fullscreen. You can also capture the scrolling webpage from the browser. With greenshot, you can annotate, highlight any specific part or area of your captured screenshot. After successfully taking and editing the screenshot you can share or upload it on different popular image sharing websites like Flickr or Picasa and others. This tool is very easy to understand and configurable so anyone can use this without any problem.
Supported in: Windows, Mac
3. LightScreen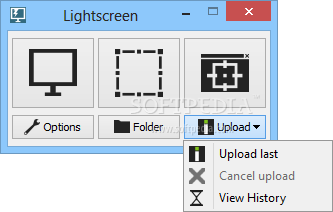 Lightscreen is one of the lightweight and easy screenshot tool for windows and Linux as well. It enhances your way of capturing screen, taking a screenshot. You can use Hotkeys to easily configure this tool. This works in the background so you can use it anytime by using hotkeys however you will find system tray icon as well to open it. It has such premium features that you can use for snipping your screen. Same as Snipping tool in windows it allows you to snip any part of the screen with some extraordinary editing features. Also, it organizes your previous screenshot by date and time. With LightScreen you can upload your last taken screenshot directly to imgur.com.
Supported in: windows, Linux
4. Shutter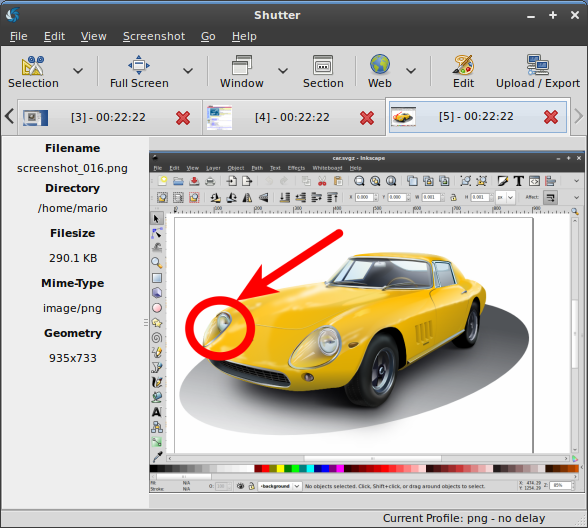 For Linux Users, Shutter is the perfect solution for screen capturing and taking a screenshot. It is open source so you don't have to worry about purchasing this snipping tool. Shutter doesn't provide screen video recording like most of the screen capturing tool provides but it is one of the feature-rich screenshot program and best Linux snipping tool for Linux based operating systems. With Shutter, you can modify the taken screenshot and add some effects on it and upload it.
Supported in: Linux
5. LightShot
Lightshot is another fastest and lightweight screen capture tool and Snipping tool. You can take a screenshot of any specific location of your desktop screen within 2 clicks. Lightshot also has similar image search feature with that you can Select any image on your screen and can easily find dozens of similar images. Also, it has such powerful editing tool for editing the image. This is a totally free tool that you can use to take screenshot or screen capture.
Supported in: Windows, Mac
6. Pickpick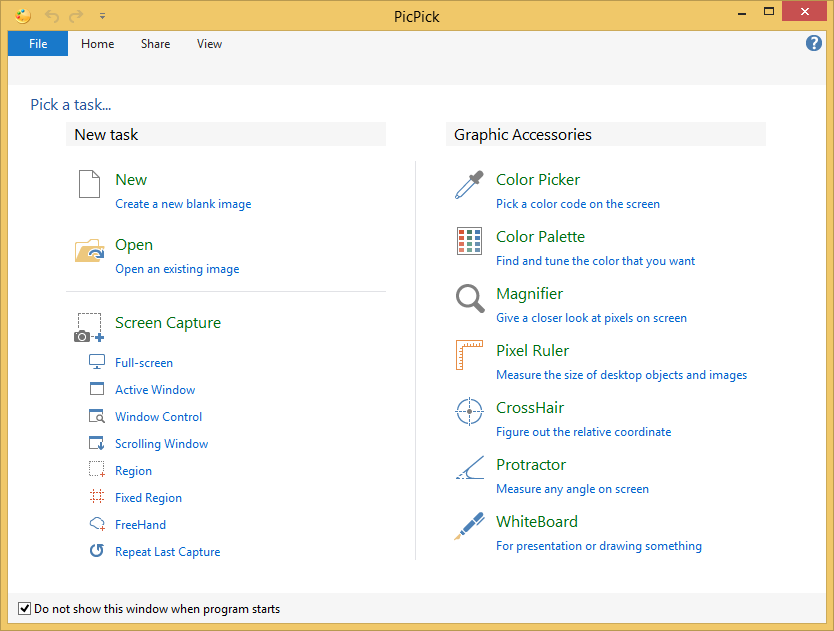 This is one of the best screen capture tool for all version of windows. With the same amount of basic screen capturing features, it is a pretty popular tool. It supports multiple monitor environment, auto saving, capturing with cursor etc. You can customize keyboard shortcut to make this more easy to use and fastly accessible. With its in-built image editor feature, you can draw anything on your captured screenshot, crop screenshot, add watermark or resize it. Pickpicks magnifier feature makes it more usable and very attractive. This tool is available in two version, one is paid and one is free. With the free version, you will get almost all features of this tool however you will not get the technical support, auto update feature and advertisement less software environment.
Supported in: Windows 10, 8, 8.1, 7
7. Screenpresso
It provides you incredible features of screen capturing just by pressing the print screen button(PrtScr) on your keyboard. With its built-in image editor, you can make changes on your snipped screen. Along with image capturing it has video screen capture as well to record a video activity of screen as a video file. You can Publish your files to Google Drive, Twitter, Facebook, Dropbox and many other. Screenpresso allows you to store or share images and video data to its cloud. To start anytime with screenpresso all you have to do is press the Print Screen Button (PrtScr) and you will see screenpressos amazing panel to assist you regarding image or video capturing. It has Workspaces which gives you access to previous images and video files to manage and use them anytime easily. It comes in three versions one is Free version and other two versions are paid which can be used for Freelancers or small teams or companies.
8. Screen Capturer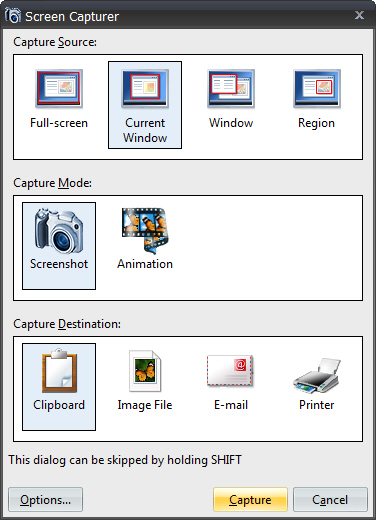 Screen Capturer is one of the easy lightweight and free tool for capturing your screen work. By using Screen Capturer you can capture full screen, Capture active or selected window, capture selected area of the screen. You can save your screenshot image file in variety of formats like .png, .gif, .jpg, .bmp and .tiff. Most of the time you will find any kind of free tool comes with the irritating amount of ads in it also some spammers try to defect your system through free software tool. But Screen Capturer snipping tool is totally ads and spam free also very easy to use.
Supported in: Windows 
9. Wink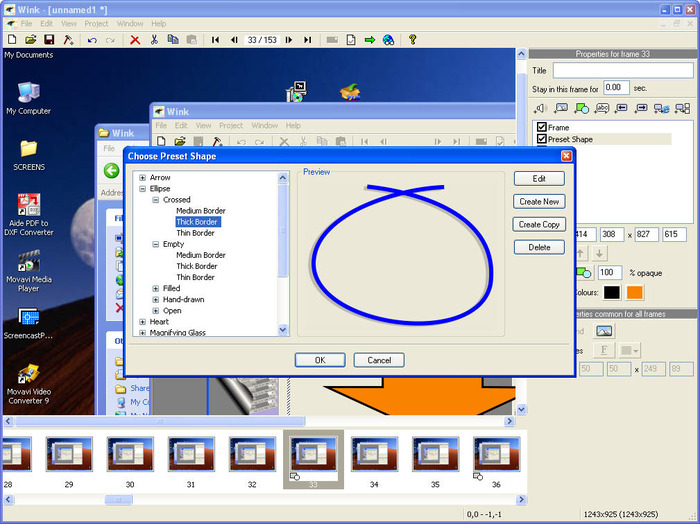 Wink is one of the freeware and cross platform screen capturing or snipping tool. It can capture your screenshot automatically while you use your PC. It is multi-language supported. Also, it has some incredible drag and drops editing features as a free snipping tool. However, Wink is a Tutorial and Presentation creation software but this is also a perfect solution for taking a screenshot and it works amazing. It is available for both Windows and Linux as well.
Supported in: Windows, Linux