The broad area of the internet where tons of websites offering their product and services. Each product and services site comes under a particular category. The initial goal of non-organization websites is to make money from there users. And usually, the product sites sell their products to keep the sites or to make the company run on a regular basis. Whereas non-product or article and other category sites are relying on Adsense. However, the non-official third party sites which offer the product can also be dependant Adsensense.
But here is the deal. Unlike YouTube, Adsense is so tight on his policies to provide ads to publishers on websites. Adsense only provides ads to quality content based sites and he is totally against the copyrighted content of other users on your site. All content needs to be unique in order to qualify for Adsense account approval.
There can be many of reasons to not using or site to not qualify for adsense and such cases brings those sites to use Pop-up ads. And this is for sure that no one likes popup ads. These popup ads can spoil your user experience on those sites. To avoid or to remove these popup ads you need to use some of the Best Pop Up Blocker. Chrome is the mostly used browser and and has billions of users worldwide.
So, here is the list of the best pop up Ad blocker for chrome:
1. Pop up Blocker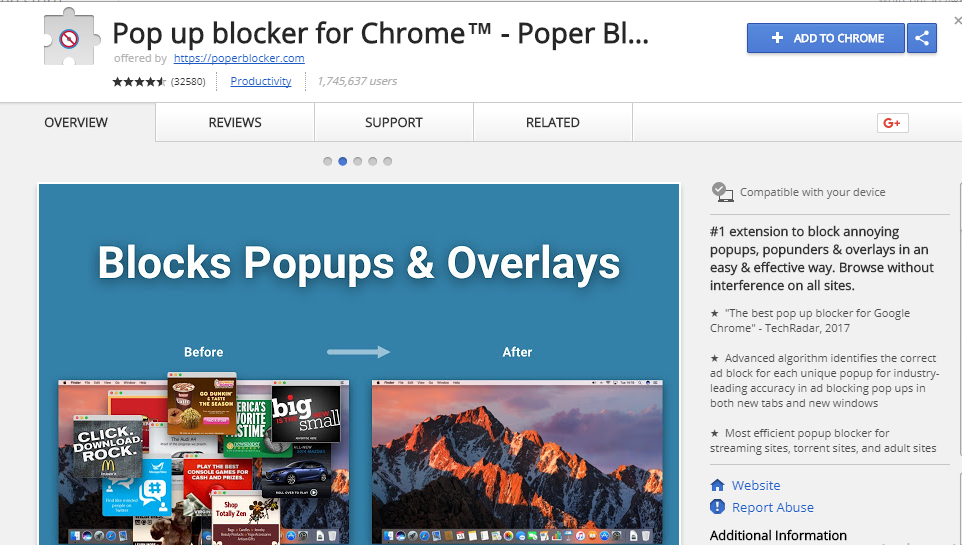 Pop up blocker is the best extension to block annoying popups, popunders and overlays ads in effective and easy way. It has the an advanced algorithm which identifies the correct block for each unique popup ads which works for both new tab and new window of chrome. This Pop up blocker gives you the best experience on Torrent sites, streaming sites and adult sites. It also let you know how many pop ads has been blocked from a particular site. It also give syou customization options and whitelist those site on which you want to carry on seeing ads. You can watch popads history of sites on which Pop up blocker has worked from your chrome browser.
2. Fair AdBlocker App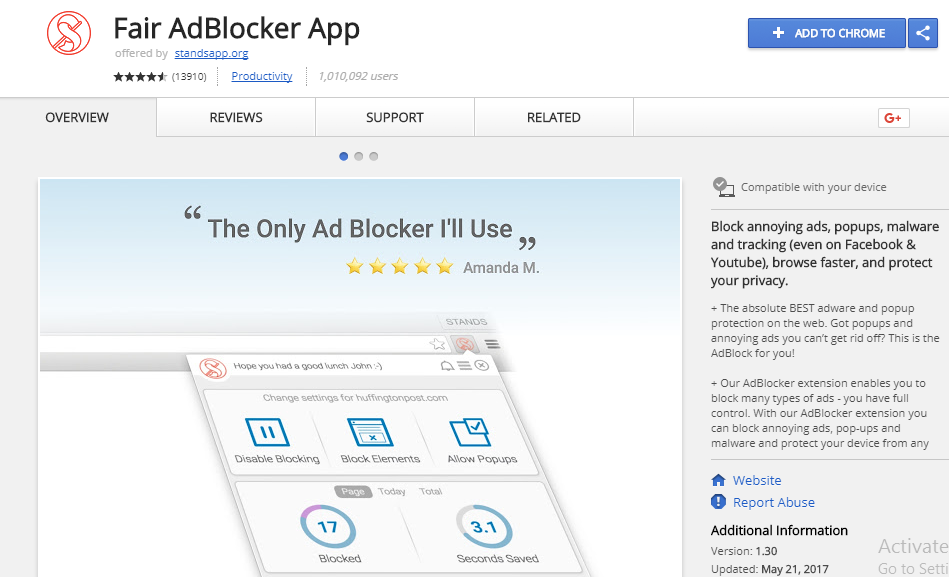 Fair Adblocker gives you amazing adware and popup ads protection on web. Some ads can trick your privious adblocker but Fair Adblocker instant and updated database and highly advance algorithm can determine any type of ads and it make sure to remove them instantly. Also this is very light weight ad blocker. Fair Adblocker App can also be used to block Facebook ads, Webmail ads, Search ads, and much more. You can also enable or whitelist certain types of ads on whole webs or carry on all type of ads on a particular website.
3. Popup Blocker Pro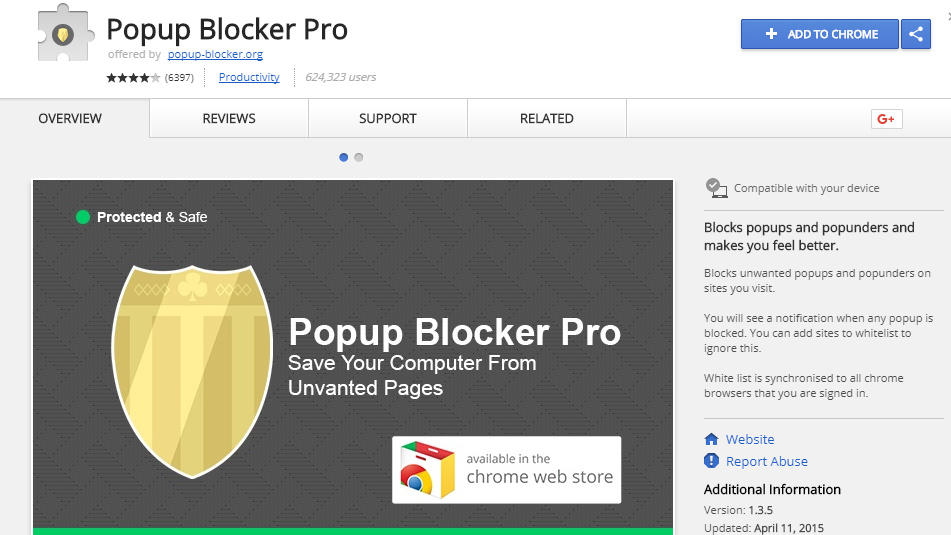 As the name suggest that this is made for blocking popup ads. Most of the sites which has high traffic and using popup ads, are stuffed with illegal or copyrighted content. The poor quality content gives the no trust those sites. By Giving you greed of the content need, these sites can forced malware and adware on your system through their pop up ads. To prevent this situation to happen popup blocker pro has got your back.  This is the simple but sophisticated solution for pop up ads. One of the best pop up blocker chrome extensions.
Add Popup Blocker Pro to Chrome
4. JavaScript Popup Blocker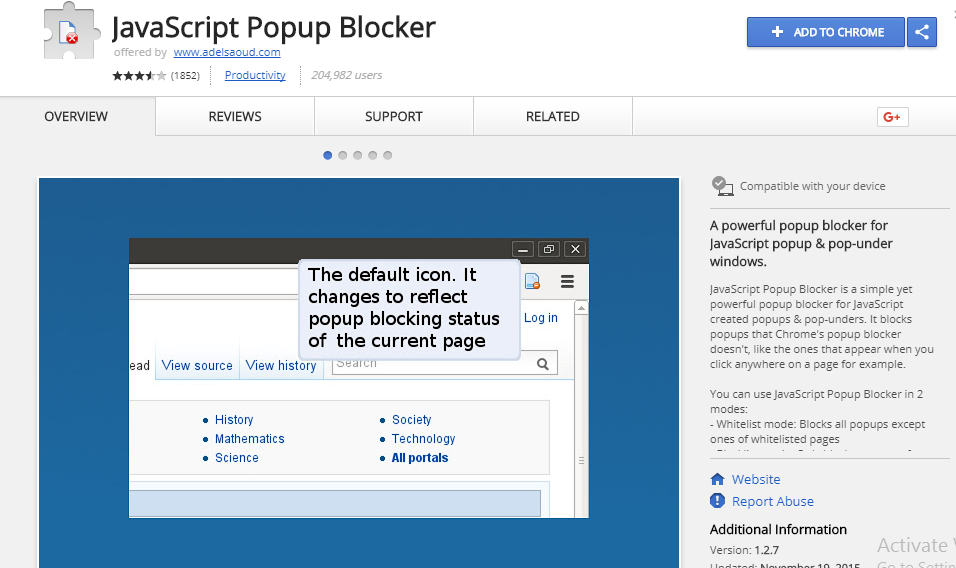 This Popup Blocker is a simple yet powerful popup blocker which is created for popups & pop-unders ads. this is a freeware for your chrome browser and has simple bt capable enough features. You can add, edit or remove the url to take blacklisting or whitelisting action in that regards blocking ads from sites. The simplicity features make it a very lightweight extension for chrome to remove pop ads of websites.
Add JavaScript Popup Blocker to chrome
5. Ublock Origin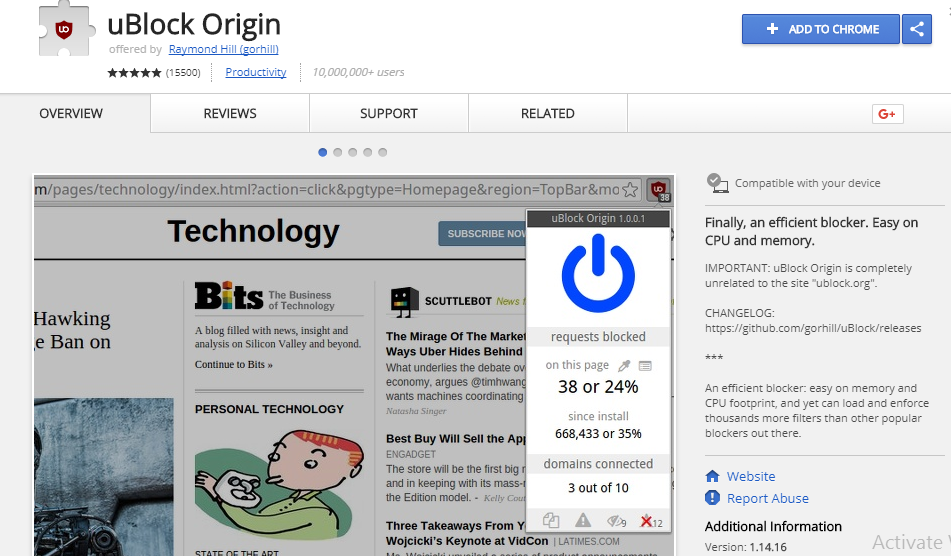 It is one of the Free and open source cross platform browser extension. It is a popular and efficient blocker for chrome. This does amazing job when you needed to remove banner ads but this is not the right solution for popups. The quality and the usability of this ad blocker makes us to add him in the list. Ublock Origin is a very lightweight blocker. It has 3rd party filters which it use for gives you ads free site. Along with that Ublock Origin is very customizable. Ublock is focused towards privacy and protection and gives you security as well. It has badware risks, privacy and unbreak filters to provide you malware free and clean site. Along with Chrome, it provides the same service for Firefox, Safari, edge and other browsers.
6. Adblock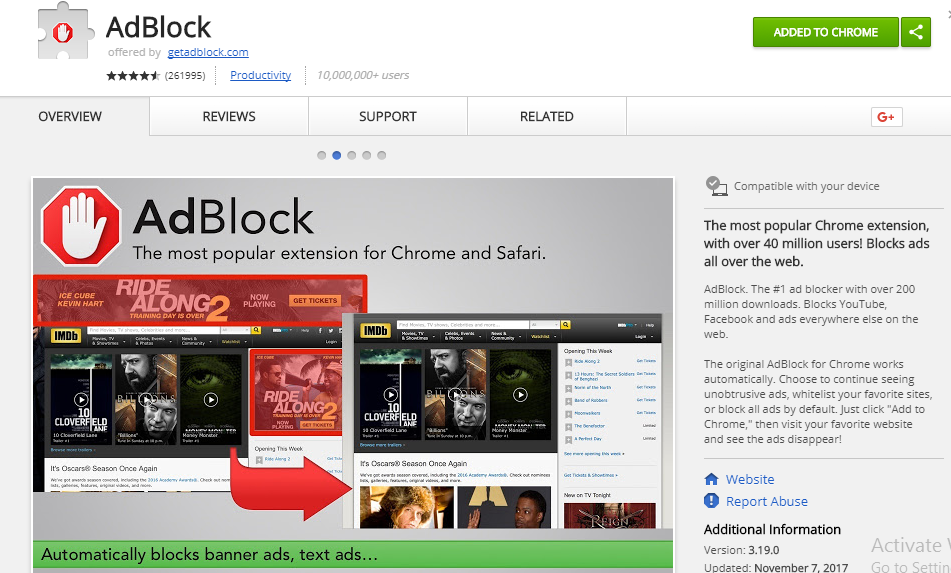 Adblock an another content filtering and adblocking extension, similar to Ublock origin inadblocking service. This adblocker is commonly used by most of the popads victims. Adblock also removes unwanted ads like banner ads to make the content cleaned and eye catchy. You can also specify or unblock those sites in which you want to carry on seeing banner ads. You can easily adjust the filter list. As the more advanced features, you can block an ad by its URL or Hide an ad section of a particular webpage.
The Above Given Best Pop Up Blocker for chrome are trusted and tested extensions. Which doesn't let your web browsing experience down anyhow. Along with Pop up Blockers we have listed few Ads blocer which are not capable of blocking pop-ads. But they have pretty good service for chrome from past years and has advance features which stops malware to get inside you browser. You can use both pop up blocker and ad blocker together which will lead to strong security to your browser.