You may have heard about unblocked movies and unblocked games, similar to that one of the trending term is Unblocked Music. It has been the trend since the ISPs has started blocking most of the illegal and copyrighted music sites in places like schools, office and most of the workplaces. Sometimes your own home ISP can block such sites and because of that, you probably need some Unblocked Music Sites which you can use anytime anywhere, especially in schools. These sites are surely secure and safe and you can use it unlimited times to download unblocked music.
So, here are some of the Unblocked Music Sites to Listen Unblocked Music at school:
PureVolume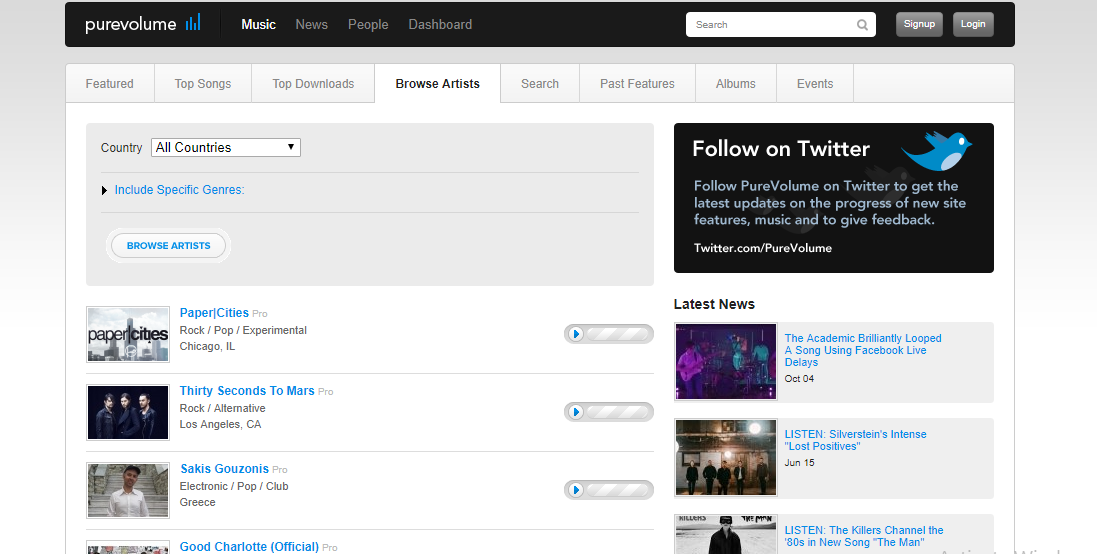 With PureVolume you can listen to your favorite music just by searching on the site through the search box. You can also filter your searches to get the desired song, on its Top Songs and Top Downloads list. Not only that you can listen to songs by browsing the artists. You can browse any artists by country and along with that, you can select the Genres such as Pop, Rock, Hip Hop, Jazz, Trance and many more.
You can even check the recent users who are listening to which song, to use all that and get maximum features and activities saved on your dashboard you can signup here, otherwise, you can listen to unblocked music without signup as well.
Site URL: http://www.purevolume.com/
Slacker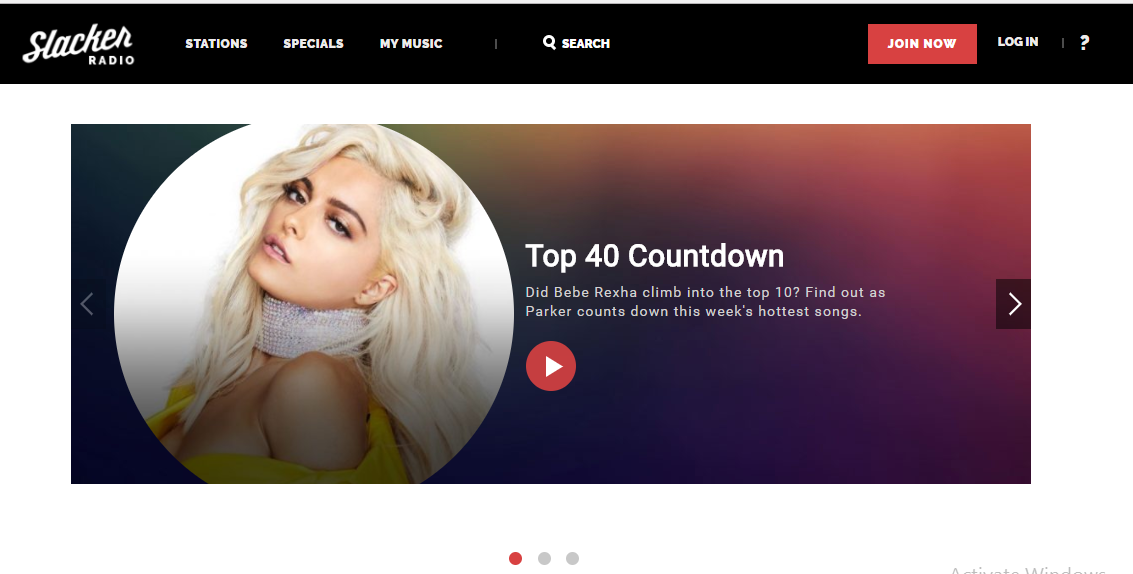 Slacker, which is known as Free Internet Radio and which we are going to use as Unblocked Music site is one of the popular knowns sites where you can enjoy Radio for free. Not like that old radio with the stack of old song retired songs only. It has most of the old to latest songs which you can listen here anytime.
You can browse any artist or any specific music just by using its search box. For discovering more on Slacker you can enter its station area, or check its specials list for getting the list of weekly and monthly special songs and albums and series. So, choose from Playlists, Tracks, Albums, Artists whenever you want. The only thing to know here is that Slacker is only available for USA and Canda, so if you belong there then you are at the right site.
Site URL: https://www.slacker.com/
YouTube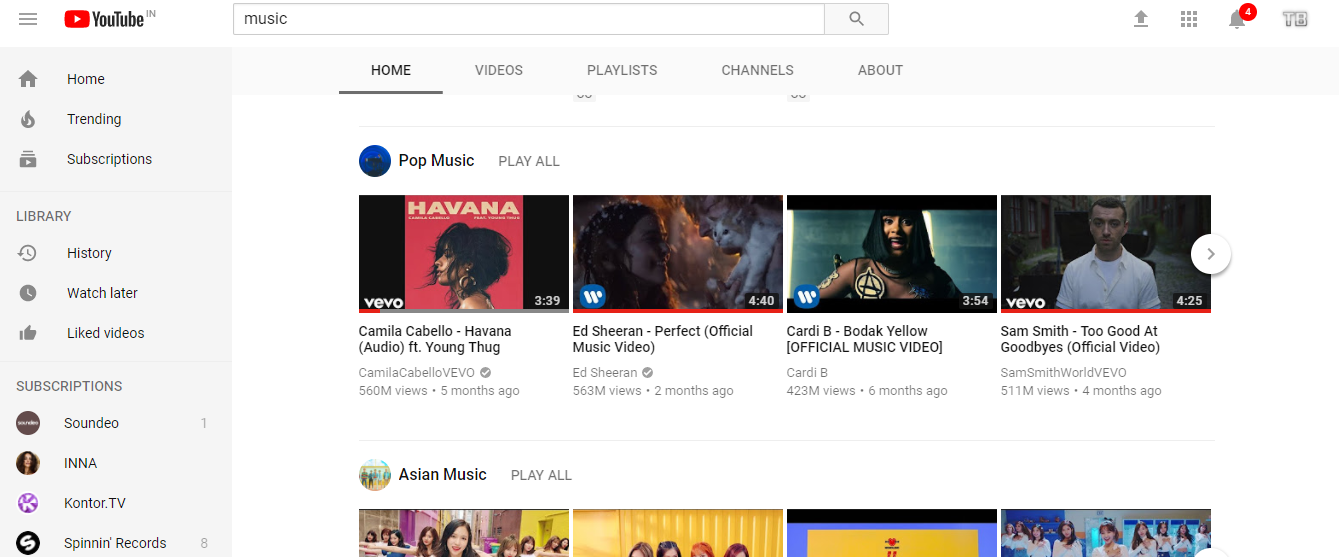 Whenever the term is about audio or video media then YouTube comes rapidly to mind. Not only pranks and informative videos, YouTube gives you a platform to listen to your favorite music as well. Songs can be uploaded by the artists itself, or by one of the verifies music channel, but whatever the case is you will get your song here to listen.
The Broad area of YouTube gives you not only the specific music but related and desired music results as well, such as dubbed music, mixup and much more.
Site URL: https://www.youtube.com/
Soundzabound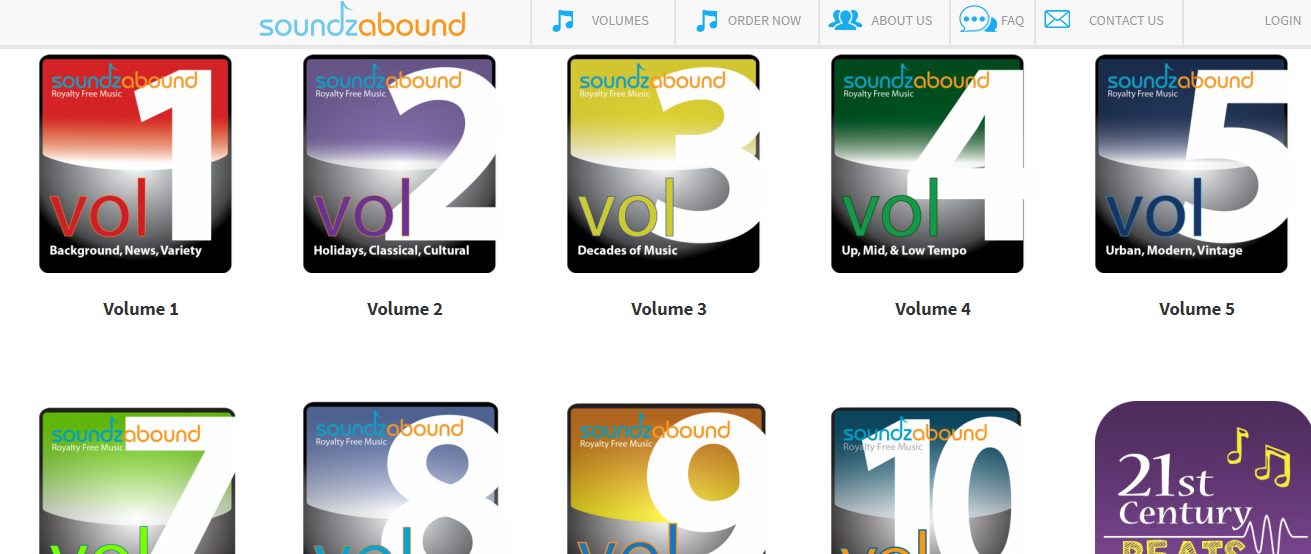 It is the Music library where you have the wide variety of music, audio themes and sound effects for grade K -12. This site gives you royalty free music so no one can claim on that. You can use and try different music volumes here. You can try unlimited different samples of volumes which is really awesome and a good way to spend the time but to use them properly or to listen to them you need to make a purchase of that volume according to price.
http://www.soundzabound.com/
PlaylistSound

Here you can also download and listen to your favorite music just by using its Genre section. Choose any Genre on which you are interested, select the song and play that's it. To elaborate more you can also check out Popular Genres, Popular Albums, Top 50 and New Releases section. To use all the functionality you can register and get your account panel by login here.
Site URL: http://playlistsound.com/
These are the Unblocked Music sites so that you can use these site to listen to unblocked music at school anytime.
Bonus Tip
If you are more into using such copyrighted sites where you have a list or a massive amount of songs database to listen and download on your personal internet place then this bonus tip is for you.
So, you can use Proxy sites by which you get the full access on such music sites.
Kproxy: It is an amazing proxy site which gives you anonymous access to any site and your ISP will never know which sites exactly you are accessing.
Hide.me : Similar to Kproxy it is also a kind of site platform where you don't have worry about while accessing any kind of website. Using Hide.me is very easy, all you need to do is simply put the site URL in the given box and you are done.