Google is considered as the best search engine when we're finding something on the internet. But, Google search engine does have many pros as well as cons. Most of the users say that they don't like to be tracked by Google seamlessly. Google does tracking on their users for their Ads network. Hence, users are using DUckDuck Go like search engines who don't seem to be tracking searches done by users. Similarly, when it comes to finding an image online you probably be heading towards the google image searching service. But, do you know there are many other free search engines which can give you better results than Google in some cases? Not only Google has image searching feature but many other websites are also providing this service. Here's the best image search engine for searching images from where you might get your desired image for free.
If you know copyright laws, you probably are aware that images do also have copyright to their owners. If you don't have a license of any image and you used that image for commercial use then you might get in trouble. Similarly, if you run a website or a YouTube channel and used any copyrighted image from Google search results or from any website then you'll be hit by copyright infringes. You should always check the real source of the image and read their copyright license. The websites we'll be showing you are the best image search engine for searching images; they also have some of the images that are copyrighted. Hence, before using any image for commercial usage always read about the license of the image.
Search engines like Bing, Yahoo, DuckDuck Go also provides images search results like Google. But there are many image search engines who get the resulted images from professional image hosting websites like Shutterstock, Flickr, and many other image stock websites. The best thing is that most of the images are totally free to use. Below are top best image search engines for searching images. We've arranged the image search engines according to their work, features, and number of images they've shown in the results. Not only the text query based search results but features like reverse image research is also one of the biggest factors in searching the image on the web. We have the complete list of all the popular and powerful image research engine in this article.
Best Image Search Engine
1. Google Image Search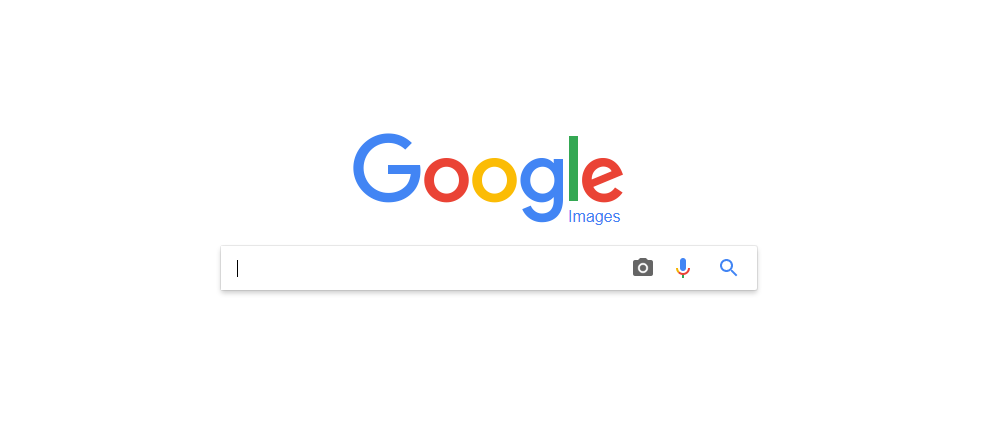 Google is probably known as the search engine giant. Users can search millions of images using Google search tool. Textbase image search query and reverse image search are supported. But, what we like the most os textbase image search. just enter your keyword and you'll get best-matched images. Google is trying hard to make their algorithm more good to provide the best ever search results.
Website: Google
2. Berify Image Search
We know that most of the people haven't heard about this website. This is the newest and one of the most powerful image research and search engine out there. The best thing about Berify is that it finds the matched images on the web. Most of the users just put their test based query on image search engines to find matched images to that query. But, Berify provides the best reverse image search service. Consider that you've uploaded some pictures on the internet. Now, if the picture goes viral or someone steals it, it will be used by many websites without even asking you. Berify can search for all the sources where your picture is uploaded. Then you can give notification to all those website owners to remove the picture from their websites. Indirectly, Berify helps you to find the duplicates of your original image.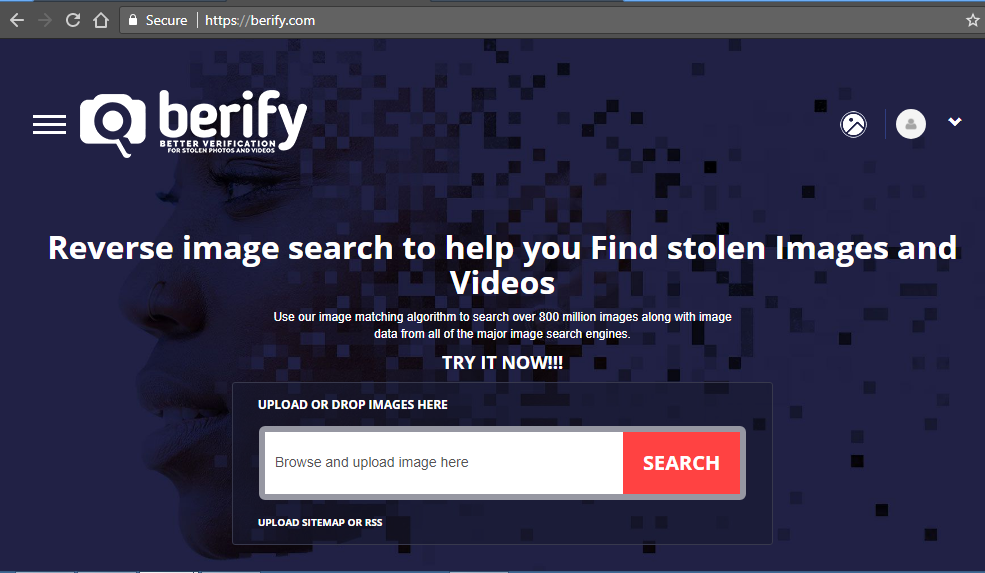 Even Google and Bing like big giants have reverse image search features but we've done a research which shows that there's no match to Berify. It's powerful among all the reverse image search services. However, this service isn't completely free and you'll have to pay the little fee. But, they offer a free trial and you should really check out their free trial to know how powerful is their service.
Website: Berify Reverse Image Search
3. Bing Image Search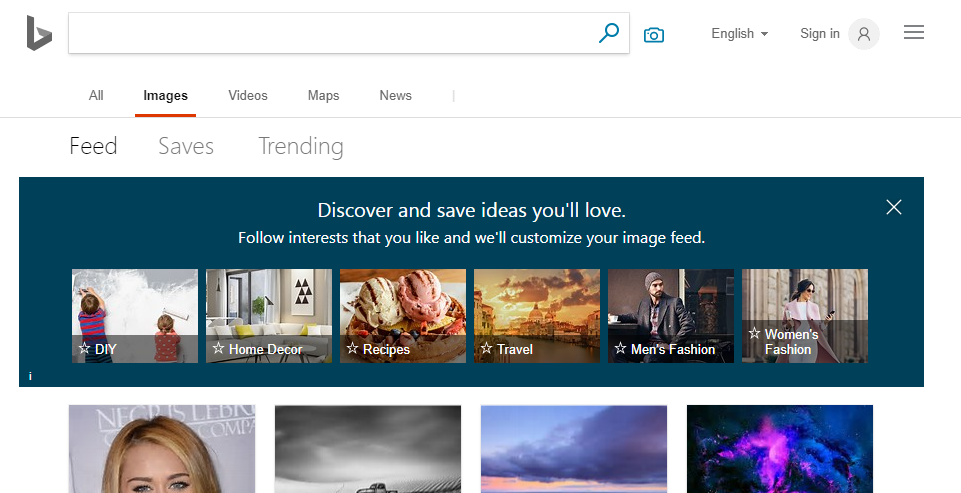 Bing is another search engine giant owned by Microsoft. Their image searches are also very good. They support textbase image search and reverse image search too. We've found that in some cases, Bing provides more good results than Google in reverse and text-based image search query.
Website: Bing
4. PicSearch
This is one of the amazing websites to download images. This website is free to use and very simple user interface. You can get almost any kind of images (except 18+) here for free. Searching for images is so simple and you just need to enter your search query and hit enter. There are not options for modifying your search results.
What we found amazing about this website is that if you're looking for HD images and most common search queries, you'll get different search results that you'll get in most of the search engines. Picsearch gets results from selective image hosting websites and hence results are selective but effective.
You also have some advanced search options on search results page where you can modify your search results up to some limits but not very much. But overall this is very simple best image search engine.
Link: Picsearch
Also: YouTube Alternatives For Making Money
5. Imgur
This is another amazing image search engine where users upload their image for free. Hence, anyone can upload and view those images. So, you can visit their website and start searching for the images you need. Images here are not very good in quality but if you're looking for funny images or images of objects then this place is heaven for you.
Using Imgur is very easy and simple. If you want to share your images with others you can easily upload the images. Searching images is also simple, you'll get search icon where you can enter your search queries.
Link: Imgur
6. Yahoo Image Search
Yahoo image search is also a best image search engine alternative to Google image search. Here you can find almost any kind of image you want. There are not so many search result modifications but resulted images will satisfy you a lot.
There are many other pros using the Yahoo image search. You can download all the images for free and use them for non-commercial use. If you need to use them for commercial use, better reading their license terms.  In search results, you can modify whether you need Graphics, Photo, or GIFS etc.
Link: Yahoo Image Search
Don't Miss: Top Websites To Download Free Movies
7. Yandex Image Search
Yandex image search is one of the best image search engines you can use. Search results are very enhanced and rich. You can find almost everything on Yandex's Images search engine for free. There are many search results modifications you can apply.
Yandex is a rich web search engine and hence its images search results are very enhanced. You can use Yandex to search your required image and use it for free.
Link: Yandex
8. FagFinder Image Search
This image search engine is different from others. It uses Bing search or other website search results, but the unique this is that you can modify many things on its search results options. You can select what kind of image you want in search results.
Then once you hit search you'll be redirected to Bing or other website's search results but the resulted images will be unique and way better than the normal search.
Link: FagFinder