In this time of internet, people do believe in watching and experience instead of just reading. But the experience is something that you can achieve only when you know what you will exactly going through in future and a Video is a perfect way to provide this thing.
The best way to share/save your performance and experience with those games you played or the calls you had with someone, can possible using screen recording software. By using those screen recording software you can make tutorials for your colleagues/students, use it for presentation purpose, or to make How To's videos and much more. This software can perform multiple tasks which you will know only after seeing the below list of screen recording software.
.Here is the list of Best Screen Recording Software:
1. Bandicam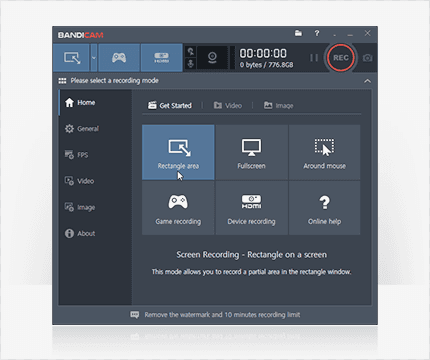 No doubt is that Bandicam is the best screen recording software at this present time. Bandicam allows you to capture your screen with ease. There are a number of features bandicam is having by which you can make the most of what you are doing on your computer screen.
All you need to do is select the area of your screen which you want to capture and start recording. You can make unlimited, excellent tutorials with it while recording the screen. It will mix your voice and the screen activity together with ease.
Bandicam also works as a webcam recording software. so you can add yourself to the screen while recording it. If you are making the presentation of something for a brand or company then you can also place their logo inside the video. However, bandicam is a free screen recording software but it adds the watermark of badicam.com on each screen recording session, so if you want to remove it, then buy any of its paid version. It is available in Windows XP, Vista, 7, 8 and windows 10.
2. Apowersoft Screen Recorder Pro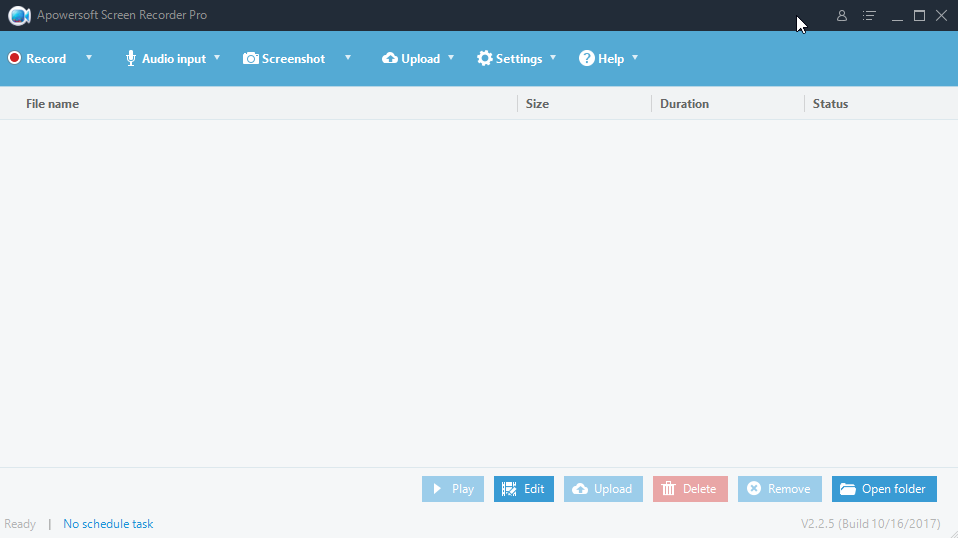 On the list of free screen recorder, Apowersoft has a great lead in these past years. Such amazing screen recording features for free makes it more awesome. This software has an ultra-simple recording. With just only one click you can make whatever you create any kind of video such as tutorials, funny videos, etc. You can make this recorder play your audio and video as a single track or in a single screen recording session.
It is more than just recording, you can edit your screen in real time using its tools like to make the screen more understandable and attractive by adding things such as annotating with lines, text, callouts, highlights and much more edits on a timely basis.
Download Apowersoft Screen Recorder Pro
3. Goplay Screen recorder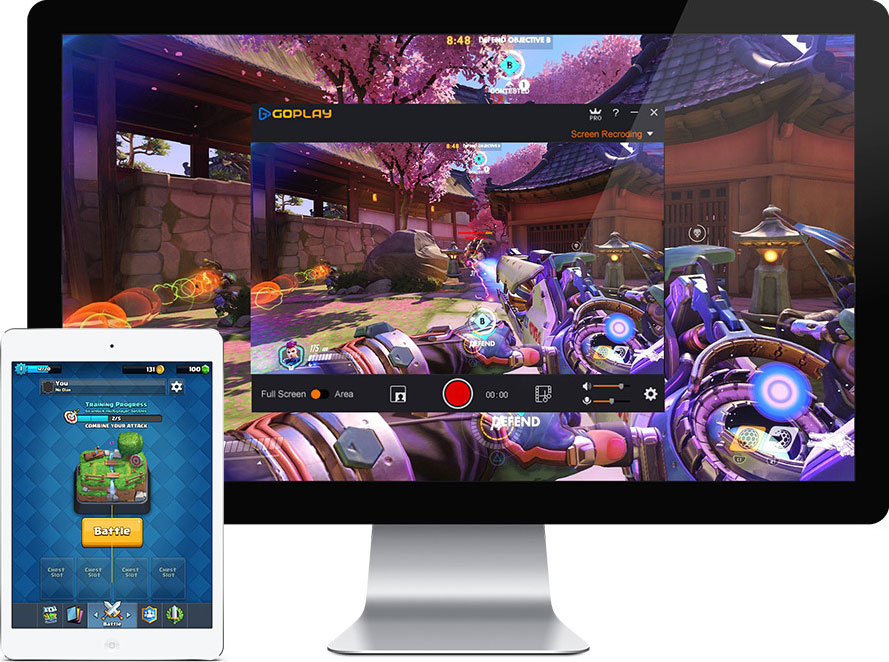 Goplay screen recorder is an upgraded version of Smartpixel. Basically, Goplay is not only a screen recording software, it is more than that. It is a game recorder, webcam recorder, A Video editor and a screen recording software too. Using Goplay you have the option to make your screen recording session a simple one, or an attractive one just by putting some, music and sound effects. It has Powerful dubbing and multi-track audio mixing which is very useful in real time dubbing.
If you are up to making great tutorials then you should try the advanced text by Goplay. For sharing videos of your captures screen, Goplay is a great platform, you can directly share the video on youtube after done editing that. Goplay is available for Windows, iOS, and Android.
4. ActivePresenter

ActivePresenter is an eLearning authoring software. It includes all the tools needed to record screen, to make great tutorials. It has smart capture for the time when mouse clicked or key pressed. Like other screen recording software, it also has the feature to capture video and voice simultaneously. It has very advanced Video and Audio editing which has such capability to edit video and audios without having any loss of quality on them. You can save those screen recorded tutorials or videos in formats like AVI, FLV, WMV, WebM, MP4 with video quality and frame rates.
ActivePresenter is available freely for non-commercial use and has a limited number of features on that free version. Whereas its Professional and standard version has much more features.
5. Webinaria
Here it comes the first open source screen recording software on this list. There are no limitation on capturing the computer screen as a video and you get no watermark as well. Using Webinaria you can create flash recording to your desktop. You can edit your voice or add new voice, attach webcam or text to it. Webinaria is 100% free to use and available for Windows  98, 2000, XP, Me, 2003, NT, and Vista well. It doesn't contain any spyware or adware
6. iSpring
iSpring is specialized for making screencast for training purposes. You can easily create screencasts and edit those recorded videos. It also has feature to directly upload them into YouTube. This tool is totally free, unlike bandicam, it will give you watermark-free screen recorded session. During recording you can use your mouse to highlight things. It focuses your mouse to show the activity and actions by it.
It has smart and quick editing so you can easily cut out unnecessary fragments of the video. Another best part about iSpring is that it also helps you to remove background vices and saves you time for using additional editing software to perform this task.
7. Snagit
Snagit is such a great product by TechSmith. Snagit lets you share those things which you can not explain in words. It gives you features to create demos, reviews, feedback, HowTo's and much more. It lets you create quick video of your computer screen with no restrictions. Alos, share the videos you made with snagit. Snagit is available for windows and Mac.
These above Screen recording software has capabilities to provide you a perfect screen recording solution. All of them are pretty compatible with windows and some of them can be used in mac too. Few of them are free and few of them are paid, if you have any screen recording software in your mind then feel free to comment below.