When it comes to one of the features we like to use usually on our computer or laptop is video chatting or taking pictures to send our loved one's or friends using a webcam. Most of the time you have preinstalled webcam software on your system but those are very basic and rough software with the least functionality. For Using your webcam as elegantly and magnificently you need some webcam software that allows you to do so.
Rather than using your webcam with some best webcam software for taking pictures and video chat with your friends, It is pretty useful for those tutors and gamers around the world, those who take the reaction of themselves and upload on youtube. So these are useful webcam software for YouTubers as well and for surveillance purposes too. You will find many features on these Softwares that a basic default and basic webcam software can't provide. When you search this term, you will find a lot much software but we have the list of  Best webcam software for Windows and Mac for you:
1. SplitCam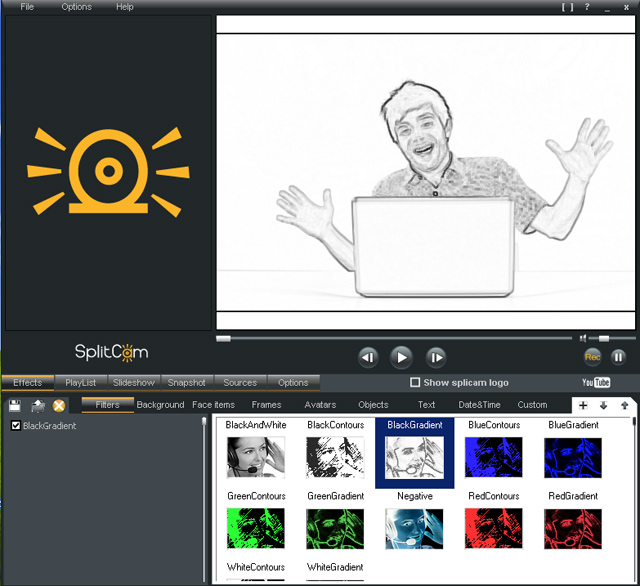 Splitcam is Windows based and completely free webcam software. It allows you to connect your favorite video chatting platform like skype, windows live messenger, yahoo messenger, and others at the same time. Using Splitcam you can add an effect like Filter effects, Frame Effects, Background, text effects and much more effects during video chatting or capturing photos.
Apart from using only your webcam as a video source, you can use different video sources such as Desktop screen, an image or video file. The another feature it has is uploading video to youtube directly through this software without having any glitch. The previous version of Splitcam has these some glitches but with the latest version all those errors are completely resolved and it has now launched in a new avatar.
Supported on: Windows(10/8/7/Vista/XP )
2. Manycam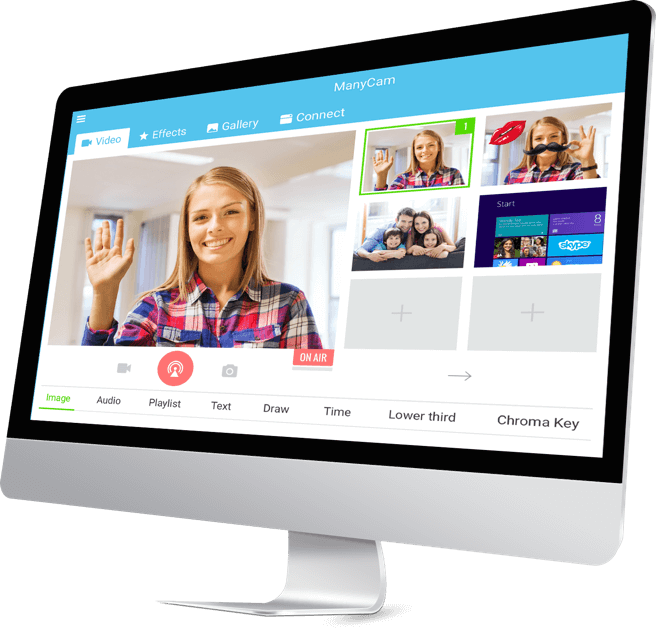 If you are the one who loves to broadcast video or yourself with the outer world then Manycam is the perfect software for you. It allows you to broadcast to multiple channels such as Facebook, Youtube, Skype etc. Even you can change your voice using some microphone effects during the broadcast. You can draw and write text over video chatting screen and create playlists to use them on broadcast.
It is also a cool webcam software for screencasting to effectively present demonstrations and tutorials. Apart from being an excellent webcam software for video chatting and broadcasting with a lot of luxurious features it also has capabilities of motion detection for security purpose. Whenever it detects motion it can inform you by email right away. ManyCam is available in Free, Standard and Studio version. Standard and Studio both are paid versions starting as 1.58$ and 5.15$ accordingly.
Supported on: Windows (XP, Vista, 7, 8, 8.1) and Mac
3. MyCam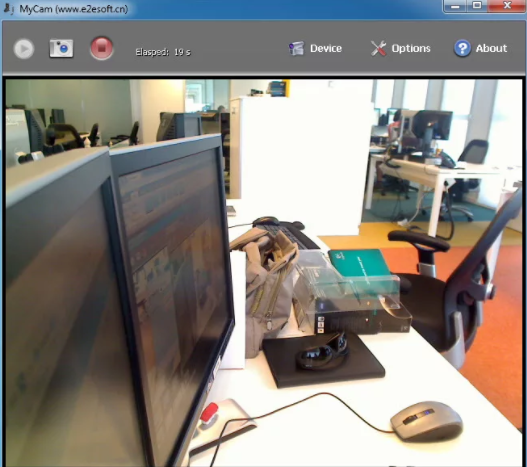 MyCam is very lightweight and simple software that let you record your screen, video chat and take pictures. It is very handy to use because this webcam software doesn't require any installation. All you have to do is download the software and hit enter to run. This webcam software works with almost every webcam and it is completely free software. Still, MyCam is only available for Windows OS but as a very excellent software, we are looking forward to seeing the Mac version of it.
Supported On: Windows(8/7/vista/2003/xp)
4. CyberLink YouCam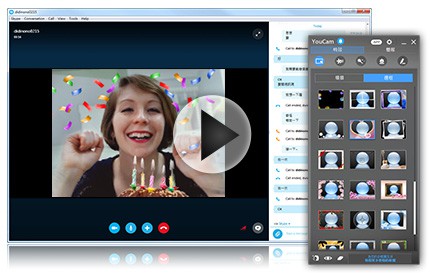 Youcam is one of the best webcam software that provides the variety of effects on video chatting and capturing images. It is the perfect software for taking advantage of your webcam. With its facial recognization, you can enhance your beauty by giving a complete touch-up to your face.
It has screen recording feature as well by which you can record your desktop screen with a specific area or record the screen around mouse cursor. You can record the whole screen to provide some instructable tutorials to others.
Using Youcam for security purpose can be the right selection for you. With its simple safety tools as Surveillance Mode, it can detect motion and you can manage it to take a snapshot for that time.
Supported On: Windows 10, 8, 8.1, 7, Vista 
5. CAMSPINNER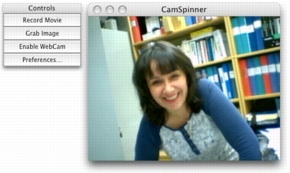 It is another excellent webcam software only available software for Mac. It has customizable webcam page template and allows you to record movies in several formats. Camspinner has amazing AppleScript support to schedule its actions. It is also compatible with iPhone and has faster FTP uploads. It is very handy webcam software for Mac
6. YawCam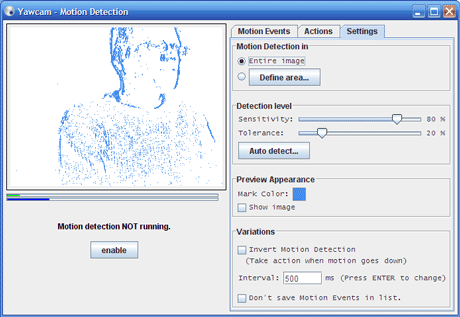 YawCam is another webcam software with a bunch of features and functionalities in it. With its very simple and easy to use interface, it provides you very precious features like Video Streaming, taking a snapshot, motion detection, password protection, text and image overlays etc.
One of the friendly features with YawCam is that having multi-language support so you can access it with your native language.
Supported on: Windows (10/8/7/vista/xp/200)
7. Magic Camera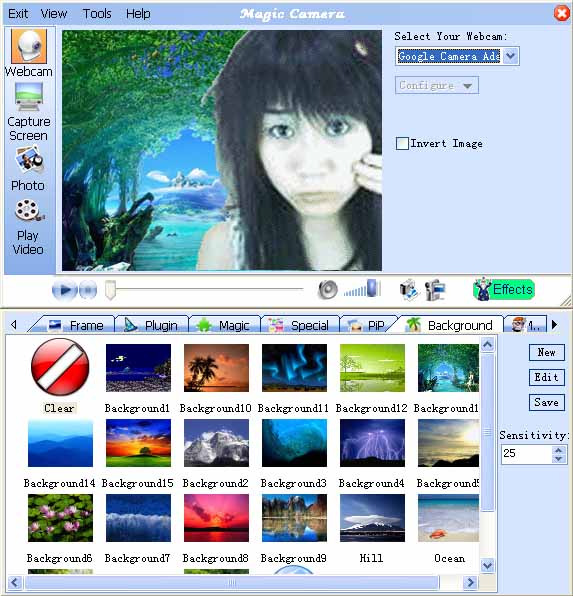 Magic Camera is another excellent software to add funny effects, it has 1000+ effects.  Very flexible to use with multi-language support, having 18 languages. You can add gif animations to the webcam, paint of webcam video.
The best part with Magic Camera is it has Open SDK(Software Development Kit), so if you are a developer then you can develop some of your own effects and add to the software. Magic Camera is a paid software but you can have 30 days trial.
Supported On: Windows (10/8/7/2008/2003/vista/xp)