Most of the internet users don't take it seriously but if you're browsing some websites which aren't legit using your actual IP address. Then Govt. can catch you if needed. An IP address contains all the sufficient details about you so that anyone can reach your door. Every single website you visit is storing your IP address for various purposes. When you start browsing the internet, your ISP provides you a unique IP address. This IP address is your identity and ISP has all the records about IP addresses provided to you. Your IP address is not static, it's dynamic and continuously changed after several intervals of time. However, you can also buy static IP address if needed. Now, when you visit any website, your IP address will be stored. Then once website owner has your IP address, they can approach ISP to provide all the details about that IP address like- to whom this IP address was assigned, the address of the person to whom this IP address was assigned etc. But, due to rules and regulations only Police or security organizations can get this information from the ISP. So, it's better to hide your IP address. Hence, in this article, we've shown how to change IP address.
Some users take their internet privacy seriously. Many users use best free or paid VPN also to hide their IP address. If you're one of them and want to change your IP address then you can do this easily.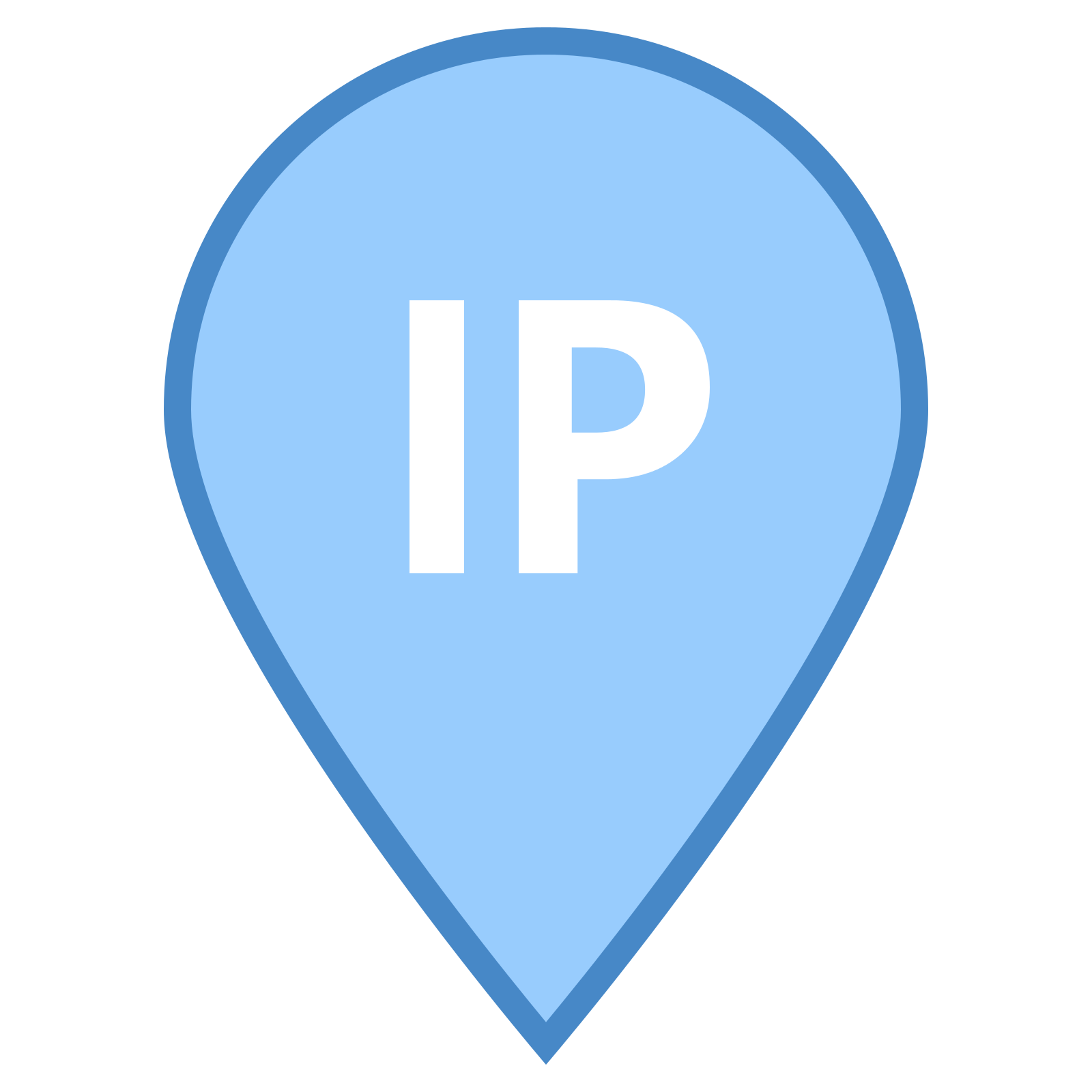 In fact, if you just want to get a new IP address using proxy IP address and don't actually want to use the best way to hide your actual identity then you can change the IP address of your computer without using any software. There is no need to use any free or paid software in order to change your IP address. There is an inbuilt setting in your computer OS using which you can change your IP address. But, remember that
In this world of technology, we need to access many websites securely by hiding our identity. The only way left to surf online by hiding our identity is using a VPN software. There are many free VPN software available in the market with ZERO-LOG Policy which is great. hence, in this article, we've also included the way to change IP address using VPN.
Simple Meaning Of IP Address
An Internet Protocol address (IP address) is a numerical label assigned to each device (e.g., computer, printer). This IP address will be further used to communicate with other computing devices. Now, when you try to access a website which is hosted on an online server (computer) which too have its static IP address and you need to provide them your IP address. The server will send you information on your IP address. In simple, it's like calling your friend. YOur friend should have a mobile number to receive the call and you too should have a mobile number to do a call.
How To Change IP Address
Now, let's talk about the process to change the IP address. We have tried to give you the simple explanation above about the IP address and how IP address can let anyone reach your door. After knowing all those facts, you probably want to change IP address. The best method we recommend you to change IP address is by using VPN software. if you want to mask your IP address, VPN will be the best solution for you. but, if you just need to change your IP address without hiding your actual IP address, the skip to our other methods given below.
Change IP Address Using VPN
A VPN (Virtual Private Network) is the medium to transport the data to your IP address. Let's understand it in a simple way. Every VPN company has their own servers all around the world. Those are known as the locations from where you can receive the data using VPN. Now, once you're connected to the VPN, you're actually connected to the VPN server which is located in the USA (let's assume).
When you hit www.google.com in the URL bar, VPN software will send the request to the server located in the USA, now the server will be the medium for you to receive the data. All the data will be transmitted to your through that server in encrypted form. You're accessing the VPN server using your actual IP but www.google.com is accessed by the server's IP address and then data is transmitted to you. Transmission of the data is done through the VPN client which is installed on your system.
Now, a question arises that you're accessing the VPN's server using your actual IP address which means VPN provider can actually see you. Well, the answer is Yes but many VPN providers have NO-LOG policy which means they're not storing the IP address and websites their customers are accessing using their VPN service. So, you can simply download and install VPN on your system and start browsing the internet. Using VPN you can change IP address (mask) easily. It's better than just changing your IP address. There are many VPN service providers in the market. Find out Best Free VPN and choose which one suits you.
Users who don't want to use VPN can follow our other methods given below. In the steps given below, we've shown hot to change IP address using Windows inbuilt setting and a proxy address. But, when you're using the proxy address, there's no guarantee of speed and privacy.
Changing IP Address Using Internet Connection Settings
In this method, we'll be using internet settings to change the IP address. But, make sure you've proxy address to which you're going to connect. You can get the list of proxy address of a specific country bu searching on the internet. Search query you should use: proxy address of (Country) e.g. proxy address of USA.
Once you've your proxy address, follow the steps given below:
1. Click on Start Button and type: internet options and choose the first result.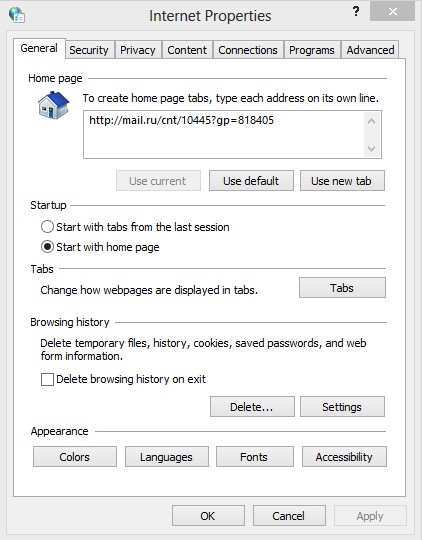 2. Now, choose the "Connections" tab.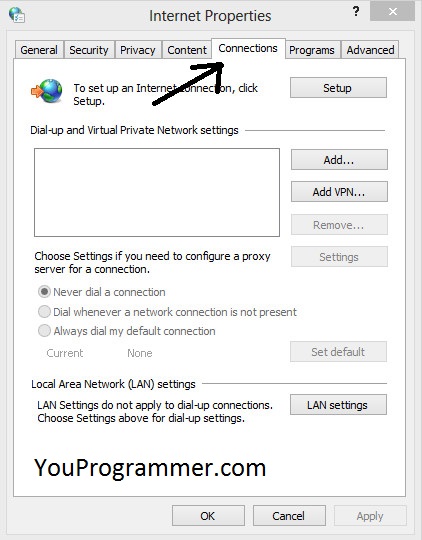 3. Click on "LAN Settings" in order to change the IP address.
4. A new Window will pop up, choose the option "Use a Proxy Server For Your LAN". Then in Address Box, enter your Proxy address and Port in the port box.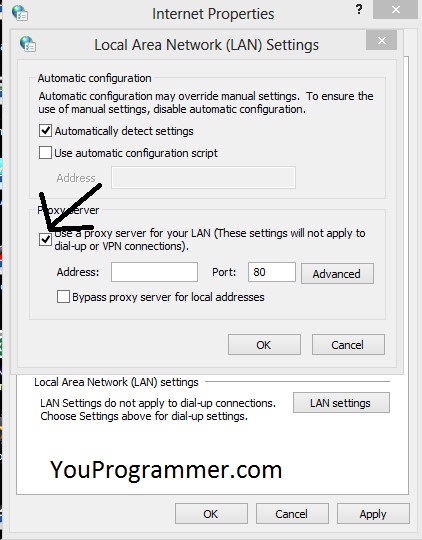 5. Now press OK and the entered IP will be used for that connection.
Use CMD To Change IP Address
First, open command prompt (CMD) as administrator.
2. Now type "Netsh" and then type "interface ip show config" this will show TCP/IP network settings.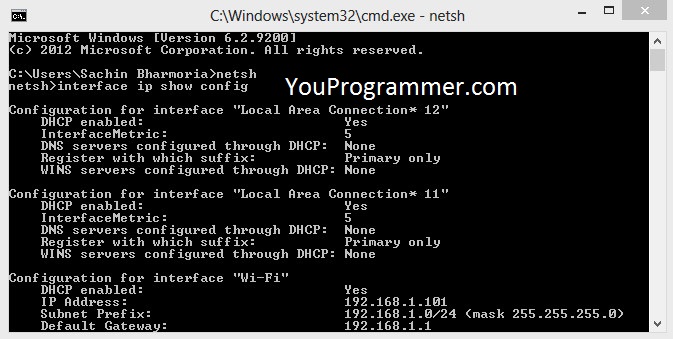 3. Now to change the Local Area Connection TCP/IP settings type the following command:
"interface ip set address name="Local Area Connection" static 193.166.10.42 255.255.255.0 193.166.1.1" (Note: Use name="Wi-Fi" if using WiFi network" and set IP address etc. details as per needs)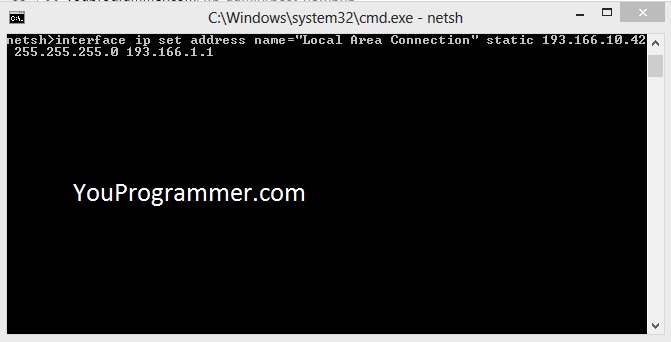 We hope that you're now able to change your IP address using the method we've shown above. If you're having a problem then comment down below. We'll try to help you to change IP address. Also, if you can't access the internet after using the CMD method to change it, then:
Press Win+R and type ncpa.cpl and hit enter.
Choose the adapter using which you're using the internet. Then Right-Click>Properties.
Scroll down and choose Internet Protocol IPV4 and click on Properties.
Tick the option "Obtain IP Address Automatically" and apply the changes.
Comment down below if you're having a problem. Describe your problem with us and we'll reply you as soon as possible.