There are about 1.5 billion Android users worldwide. That's a huge number and in a single month, millions of new users are starting using an Android device. Mobile devices, tablets, and mini laptops are running Android OS. This operating system is open source and hence any company can register as a developer with Google and start distributing Android devices to their customers. Also, due to open source, custom ROMS are rolling our in the market which means some un-official upgrade and features can be accessed using custom ROMS. But, the problem with an Android device is that it slows down after few months. This happens due to a number of possible reasons. In this article, we've shown you how to make Android faster and increase the performance of Android device.
When you buy a new Android device, it delivers very rich performance to you. But, with time the performance decreased and this is mainly caused by user-generated reasons. Using some apps which are using most of the mobile's CPU power or a lot of cached data, this problem can have many causes and we are giving top ways by which you can boost your android mobile performance easily. Use your Android device without lagging problem.
Most of the times we've installed such apps in our mobile phones which seems to be increasing your Android phone's performance. but, in actuality, those apps are taking a huge part of your mobile's processing capability and your phone starts slowing down. In fact, running out of internal storage is also the reason that your mobile apps lag too much. Maybe there's the problem with the custom ROM you're using. If you're using a custom ROM, be aware that those ROMS aren't officially distributed by the company and can brick your device.
Steps To Make Android Faster
Tip 1: Keep Your Android Device Updated
The first thing you need to do is, update your phone to the latest version if updates are available. if you've bought a brand new device which was launched 1-2 months back, you'll surely get the device's OS updates. When an Android device is launched, the OS installed on it isn't much stable and the performance and stability of the device are increased with the updates. So, checking your OS's updates and updating it to the latest versions is a necessity to make Android faster.
Moreover, you should update your all the applications to the latest version. Apps in the Play Store regularly distribute their updates. mostly the Google apps like Play Service, Play Games etc. should be updated to the latest version. Latest versions are more stable and provide more rich performance.
To Check Mobile OS Updates:
GoTo>Settings>About>Software Updates.
To Check Apps Updates:
Open Play Store>Tab On Menu>My Apps & games>Check For Updates.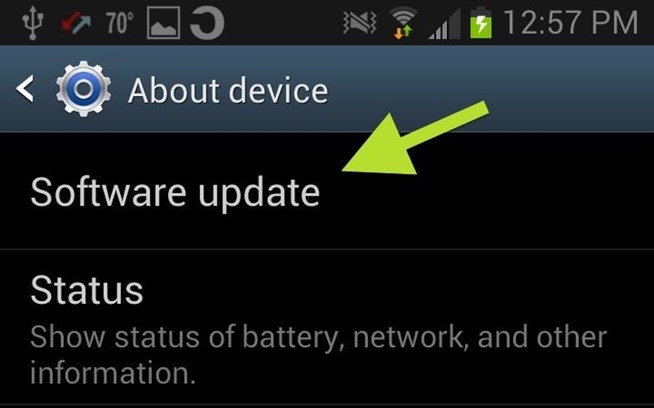 Tip 2: Uninstall Un-Necessary Apps
Problem with some mobile manufacturers is that they sell their ANdroid device with many useless Android apps. Most of the users thought that these apps are useful to run their mobile properly. but, this isn't the case. Those apps come with your phone because of promotional purpose. There's no relation to your Android device's performance with those apps.
These apps use a lot of space and can also slow down your mobile in many ways. If you aren't using those apps then you should uninstall them. All the 3rd party preloaded apps which can be removed and are useless for you should be removed. Apps like Phone Updates, Movies etc which can't be deleted are the internal app and can't be removed from your device.
To Uninstall Apps:
GoTo>Settings>Apps>All and Select App You Want To Remove> Tap on Uninstall.
Tip 3: Remove Widgets From Homescreen
If you're using a lot of Widgets on your home screen, then you should prefer removing those widgets. When you put any widget on your home screen, a background app related to that widget always kept running in the background. It takes CPU usage and battery usage too to let those widgets run on the home screen. So, you should remove all those widgets if using. Keep your home screen clean.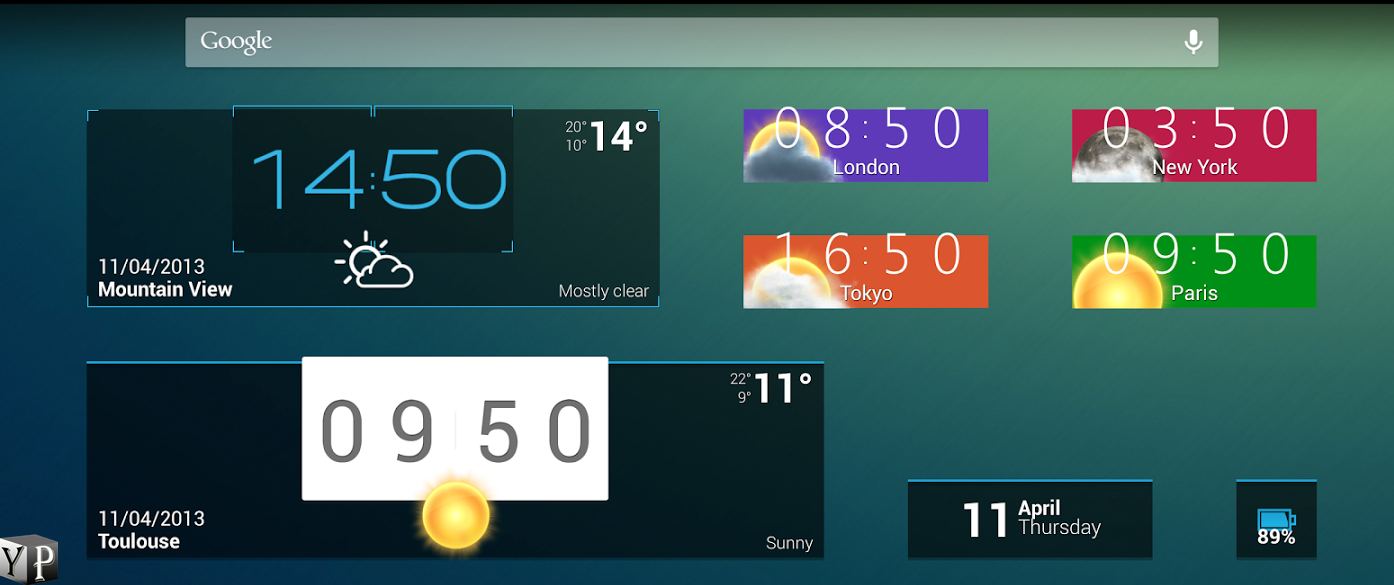 Some users like to use live wallpapers and this is another reason that your phone hangs. To avoid this use a simple wallpaper instead of using live wallpaper to make Android faster. Even if you're using live wallpaper, your battery will drain fastly.
Tip 4: Remove Android Booster/Cleaner/RAM Clean etc. Apps
You might take it as a joke. but take it seriously, most of the apps like RAM cleaner, android booster etc. slow down your Android. The main motto of those apps is to show you advertisements and to generate money. When you're using them, those apps always kept running in the background eating up your CPU usage. We would like to remind you that Android OS RAM management is good enough. There's no need to use 3rd party apps for this purpose. Those apps will only eat your CPU and battery.
Even in Play Store, you'll get apps like Cache Cleaner. But, why you should use those apps as you can clean the cached data on your own. If you're using apps similar to the name we've suggested, prefer to uninstall them.
Tip 5: Don't Forget To Clear Cached Data
Cached data is the temporary files generated by apps to store your information. Cached data is also helpful sometimes to open any app quickly doesn't matter if its browser cache or a particular app cache but this isn't same in all conditions.  More cached data means more space usage and this results in the shortage of storage. Also, apps can become buggy if you have a lot of cached data stored. To avoid this you should clear cached data regularly.
To Clear Cached Data:
GoTo>Settings>Storage>Clear Cached data. OR GoTo >Settings>Apps>Tap On App and select Clear Cached Data.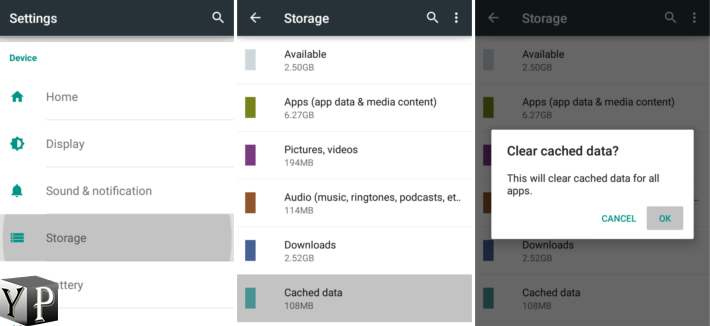 Tip 6: Use Antivirus App
An antivirus program is really helpful in many ways. It ensures that you're not attacked by any virus. You can use Avast, Quickheal like Antivirus apps on your Android mobile phone. However, you can skip this tip if not interested in using an Antivirus app.
But, it is recommended that you should use any Antivirus on your android smartphone as antivirus clears up malware from your mobile and help to make Android faster. Antivirus software can also be helpful to track your lost phone etc. You should get any popular paid antivirus from Google's Play Store.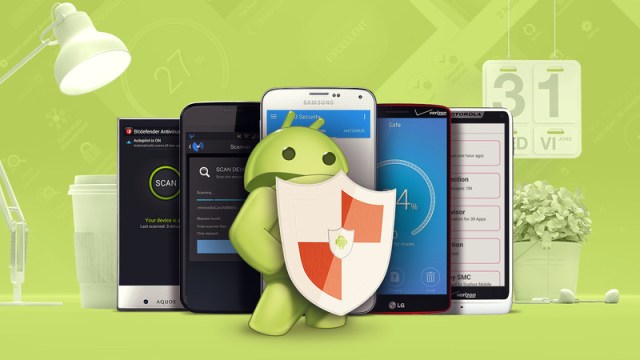 Tip 7: Hard Reset Your Mobile
If you think that your Android device isn't performing well at all and is very buggy, then you should perform a hard reset. Hard Resetting your Android device will remove all the 3rd party apps you've installed. Also, your data in the mobile's internal storage will be deleted permanently and you should make a backup of data you need.
All your phone settings you've customized will be deleted. In short, your Android device's OS will reset it to default settings and internal storage will be cleared. You should try this method to make Android faster.
To Perform Hard Reset:
GoTo>Settings> About>Hard Reset.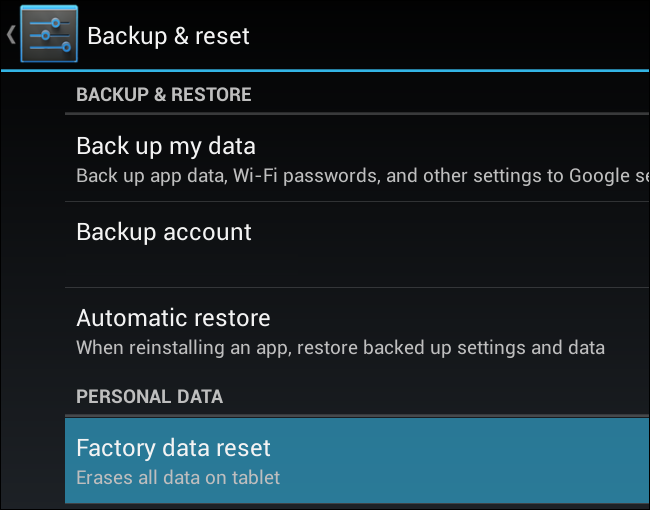 These are the best things you can do to make Android faster. We're sure that you've solved your Android device lagging problem. A hard reset will remove all the OS related lagging problem. If you're still having the lagging problem or your phone is very slow, then share your problem with us in the comment section. We'll try to give you the best solution to your problem.