Reddit is known as "Home Page Of Internet" where you will find everything happening all around the world. If you're browsing Reddit you're a cool person who stays tuned with things going around. This website is used by web developers, celebrities mostly to share important things. Anyone can sign up and start uploading their content and news on this website. This article will show you Reddit alternatives you can use in 2018.
Reddit is a great website to start a discussion as you can stay anonymous on this website. If your topic is really interesting, people will surely show interest in discussing with you.
However, there are many users finding Reddit alternatives.This might happen with anyone because maybe they don't like the service or their topics or discussions aren't getting intention on Reddit. So, here we have top 5 websites like Reddit for you. These websites are very popular. You can stay anonymous and can start a discussion on these websites just like Reddit.
Best Reddit Alternatives Of 2018
Let's talk about websites like Reddit you can use in 2018. These websites are similar to Reddit but with different kind of people from different countries. You'll surely find new people on these websites if your topic is interesting. Also, some users might find these websites better than Reddit.
Also: Best Audio Editors
This community is very popular and a good alternative. The interface of this website isn't that much great but topics on this website are very interesting. If you're far away from celebrities and politics etc. and only interested in technology things, then this is the best alternative for you.
You'll only find some technical and programmatical stuff here. Mostly people here start the discussion about security and programs related things. You can join them and share your ideas with them. We're using this website from a couple of months and what we found is that there are only hacking, simulators, security, programming, software like threads here.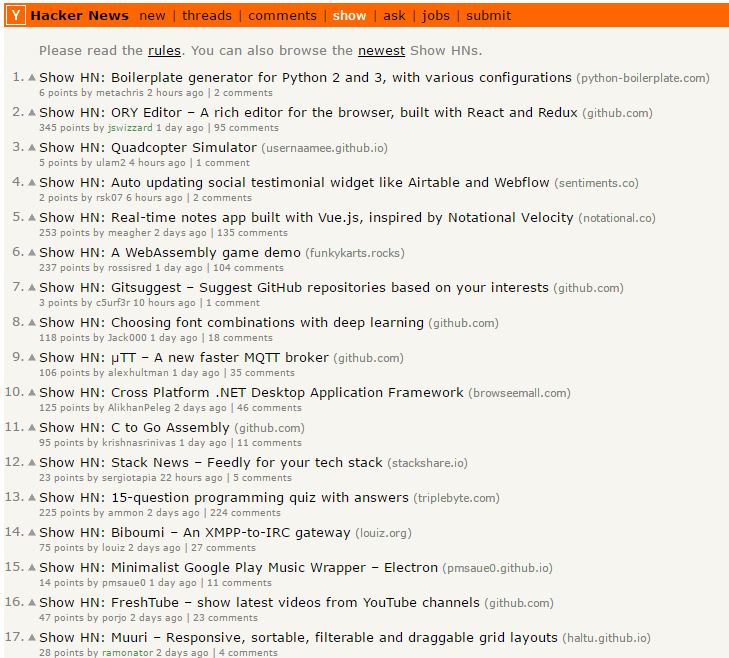 If we talk about the interface of Hacker News(Y Combinator) it's very simple. There's no design at all. Hust simple and clean user interface. If you don't like designable things and slow loading pages, then Hacker News is the best alternative to Reddit for you.
Here, people will talk with you in comments if your topic is really interesting.  You should really sign up to this website to get amazing simple experience.
Not all people are geeky. They browse Reddit like websites not only for programming discussion or similar like that. PMostly people are on the internet for entertainment and if you're looking for a website where you can watch a lot of funny things and videos then you should visit this website. It's also called funniest place on the internet.
Thousands of Funny Gifs and videos are waiting for you there. All kind of funny things available there. If you're feeling sad you should really visit this website. If you start browsing this website which is a great alternative to YouTube, you probably not want to leave this website.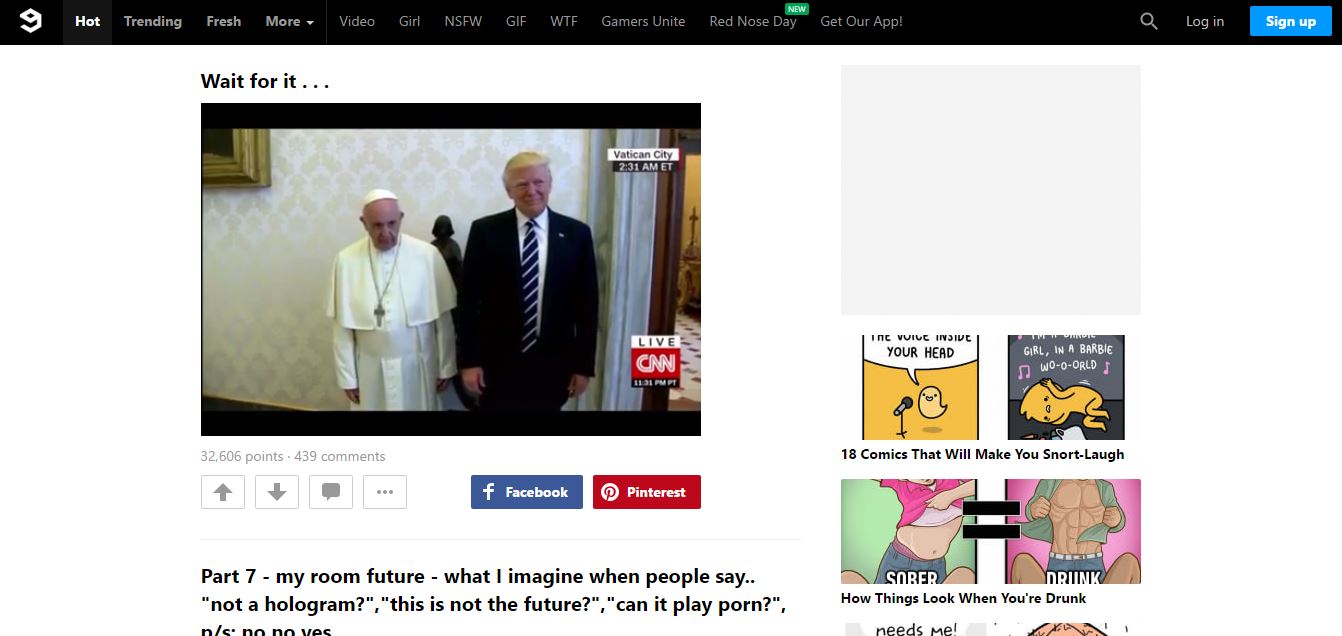 Also, there are different categories and HOT, Trending pages also there. You can also post your funny moments or images there easily. People there will surely get in touch with you. There are categories like Girls, Gamers Unite, WTF etc to give you funny and hot images and videos to make you laugh every time.
Need an answer to every question you have in your mind? Related to health, education, programming etc! Then Quora is the best website for you. It's not like Reddit but you can use this website to start the discussion with people who'll give you best answer.
Quora is similar to Yahoo but the difference is that you'll get the best answer here. You've also seen that for many HOW-TO searches, Quora ranks on the first page of Google. It's because people get their answer on this platform. There's no spam here and each content is useful for people.
People who need quick and best answer to their questions can ask questions on Quora. It's better that Reddit in some cases. It doesn't matter what kind of question you want to ask. You can ask about programming, ethical things, personal problems and suggestions here.
You'll really love this website and you can also answer the questions of other people if you know something regarding that questions. Quora will be your next Reddit alternative if you loved to help others.
This is another best Reddit alternative. While browsing Voat you'll feel like Reddit. It has basically same interface and features like Reddit but few things are changes. Reddit cares hardly about spamming and submitting some videos or links in most of the cases.
However, Voat says that users can submit anything which is not Illegal. So, if you need to share something that Reddit is denying you to do then submit it on Voat.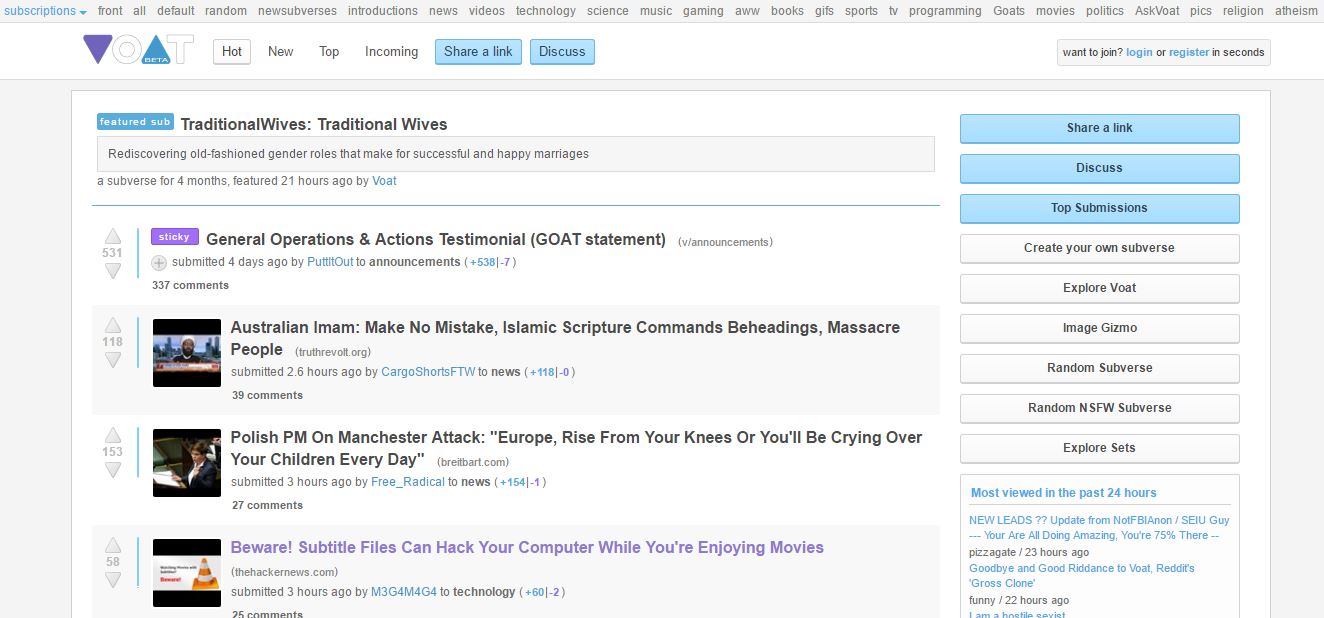 Also, you have a lot of categories like Movies, Images, Videos, Technology etc. Hence, you'll not miss anything while browsing Voat. Start the discussion with new people, the same interface like Reddit, more categories and stuff to watch and share. With these all features, you might find Voat a useful alternate to Reddit.
Curious about mobile phone development and other technical stuff related to mobile? This forum grows like a boom in few past years. It has everything you need to know about mobiles and other technology stuff. Mostly people who are related to mobileOS development or application developer for mobile are using and browsing this website.
If you need to do something crazy with your mobile device you should probably join the forum here. Also, you'll be updated with their articles and news. Community on XDA-Developers kept writing about the stuff related to mobile.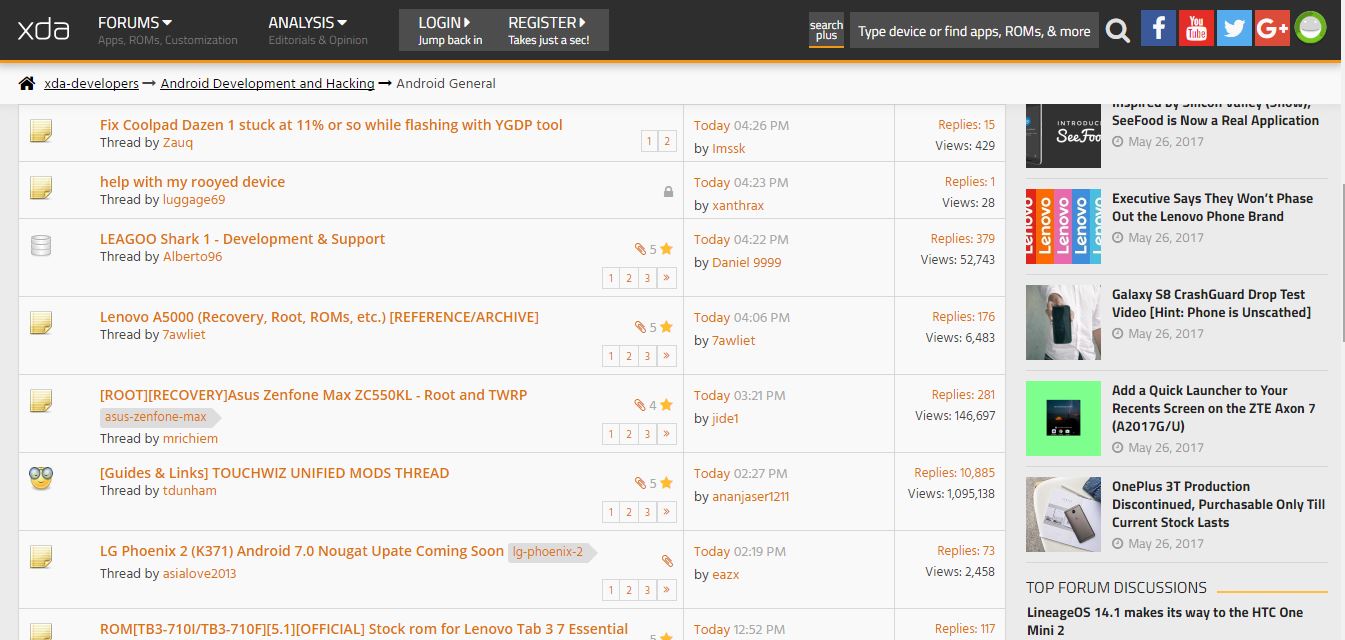 We talked here about this website because there are many users who need to know more about mobile phones and want to solve their problem with phones. Most of the people say that XDA has a great community which is capable of doing anything with mobile phones. If you're not able to get attention regarding things related to mobile phone, register on this website today.
What do you think about these alternatives for Reddit? We've tried to show the best alternatives you can use. These websites have their own importance and in some cases better than Reddit. Reddit puts huge limitations on users to stop spam and other hateful things and sometimes you are being hit by them even you haven't posted anything wrong. So, use these amazing websites to meet and talk to new people and share your problem and moments with them.