Run Windows Programs without installing them into your PC/Laptops. We will be showing you top ways using which you can do this. There are billions of Pc/Laptops running Windows OS worldwide.
Many users want to run a program without installing them into their system. Installing a program means it can run in background causes lack of available RAM for other programs you're using. A lot of programs kept generating the unwanted notification and mess your user experience.
Remind:
This article will show you how to run programs without installing. This article has methods which run well on Windows, MAC, and Linux as well.
There are Top three methods given in this article about using programs without installing. All the tools that are listed here are reviewed by hands-on experience and work well.
Using LiberKey To Run Windows Programs Without Installing Them
This is our first method for Windows users to use programs without installing them using LiberKey. This tool is best because of its features and capability. It has more than 250+ useful programs that can be installed within its boundaries and those programs will not install in your system. LiberKey is a freeware utility that can be used free of cost. It includes all the freeware programs which are very useful for daily use. Below are the some of the features LiberKey will provide to you:-
The majority of applications that can run on any Windows OS.
Completely freeware tool and no need to pay in order to use it.
Install Windows programs without installing them.
Have some unique features in the area of the portable application suite.
Have LiberKey menu to enhance user experience.
How To Use LiberKey To Use or Run Windows Programs Without Installing Them
Step 1.
First of all download LiberKey program from here.
You can also download their full suit according to your needs but here we are downloading the application which enables us to download required programs only.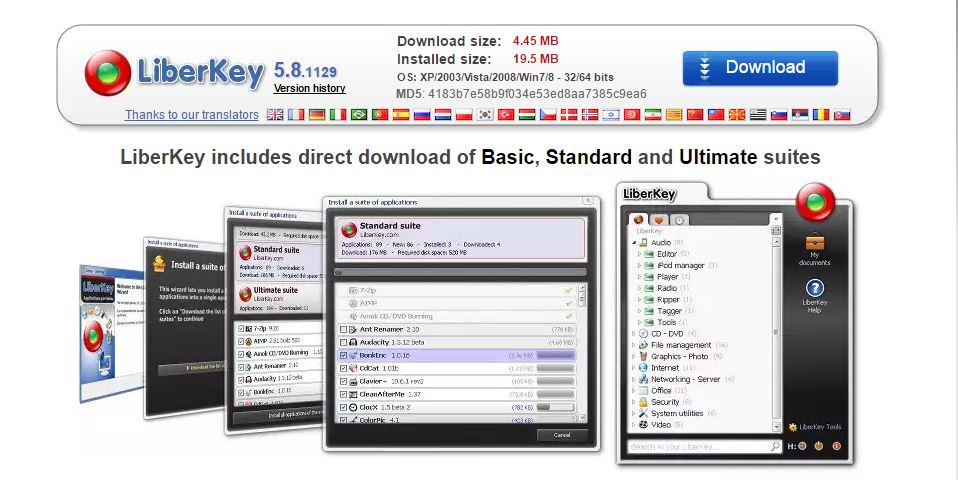 Step 2.
Install the program and open it. Now LiberKey menu will appear automatically. It's a rich experience as whenever you need to open LiberKey it will remain open in the right side corner of your screen and you can access the list of programs and install new programs easily from here.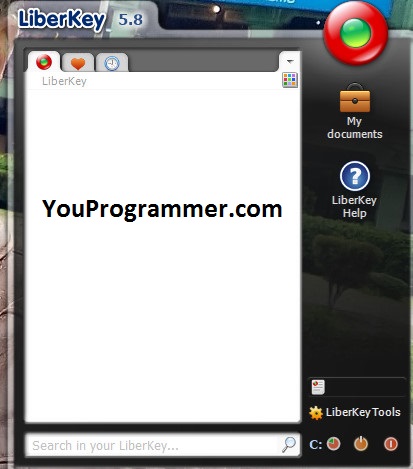 Step 3.
As you can see in the image above that there is no program added here. To add a program click on LiberKeyTools>Manage Applications>Install application suit.
You can also click on add/remove programs and this will redirect you to LiberKey official website where you need to select the program you need to use without installing on Windows OS.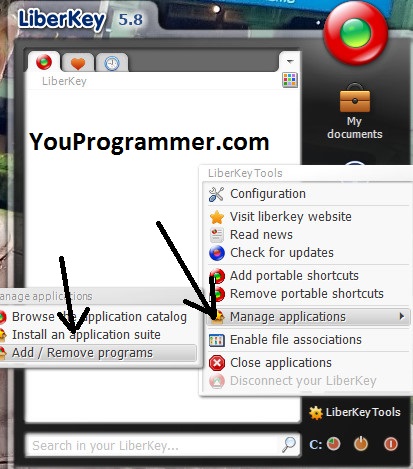 Step 4.
Now click on Download the list of available suites. This will start fetching the list of suits you can download into LiberKey.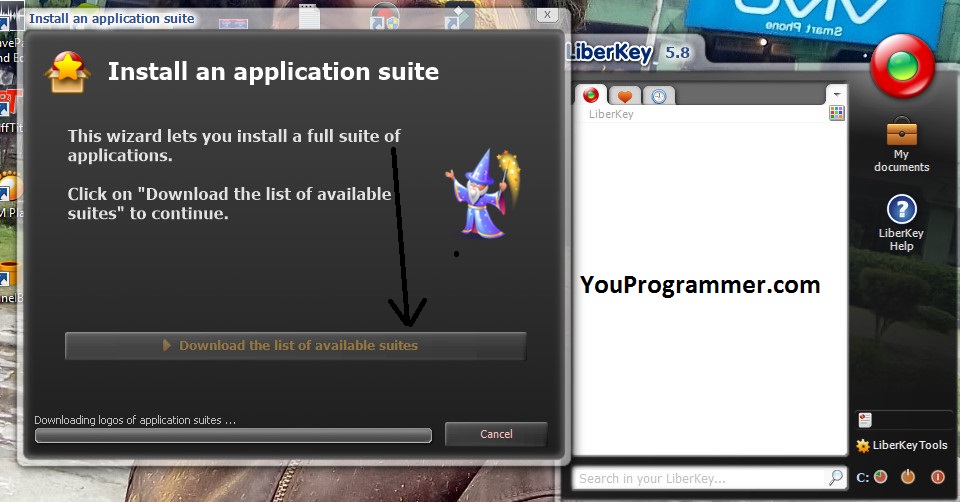 Step 5.
In next screen select the programs you need to use in Windows W\without installing them. Here I'm installing 7 ZIP. So I check the 7 ZIP option and unchecks all other options. and click on Install Applications.
Step 6.
After your download of the program is finished you need to browse the program you have just downloaded and click on that program. A dialog will appear with all the specification of the program you've downloaded. Click on Launch and your program will be launched.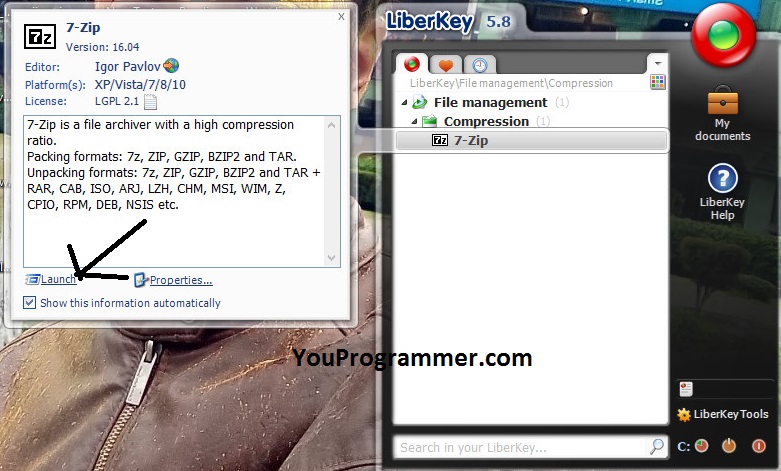 This is the best way to use programs in Windows without installing them. LiberKey has all the programs that are useful in daily needs. You can also download the LiberKey suite which includes all the programs that are supported by LiberKey. LiberKey is completely free and you can use it without paying.
Use Portable Apps To Use Programs Without Installing Them On Windows, Linux, MAC etc.
There's another tool that is useful for using programs without installing them on Windows, Linux, and MAC as well. This tool works on all these platforms including many other OS.
Portable apps work similarly as LiberKey works but there're many other features that you can enjoy using PortableApps. There's a huge list of programs that can be used using this tool.
This tool is free of cost and can be used freely to use programs without installing them on Windows, Linux, and MAC as well. Below are the top features PortableApps provides you: –
Portable apps let you carry all the apps in one device means you can install portable apps in any USB stick to make it a portable app store.
Portable apps have inbuilt updates that keep your applications up to date.
There are themes in Portable apps that can be used for customized looks.
Portable apps is a useful tool to use windows, Linux and MAC programs without installing them.
How To Use Portable Apps to Use Programs Without Installing
Below are all steps in order to use PortableApps: –
Step 1.
Download and install PortableApps from here. It's free of cost and there's no need to pay in order to use this software.
Step 2.
Now open the tool. It will be blank and you need to download and install the program within this tool. The downloaded program will not install in your OS but work only under PortableApps.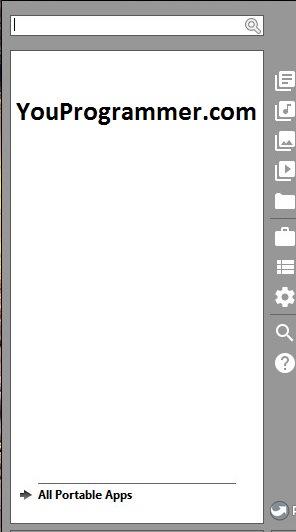 Step 2.
To add apps click on Apps>Get More Apps>By Category. Also, you can browse your app that is downloaded into your system already but program's filename extension should meet the requirement that PortableApps supports.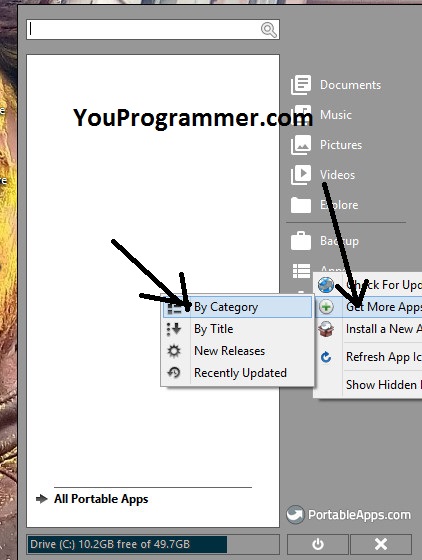 Step 3.
Now a dialog will appear after some time and in the dialog box, a list of applications will appear. Select the program that you need to run without installing and click next.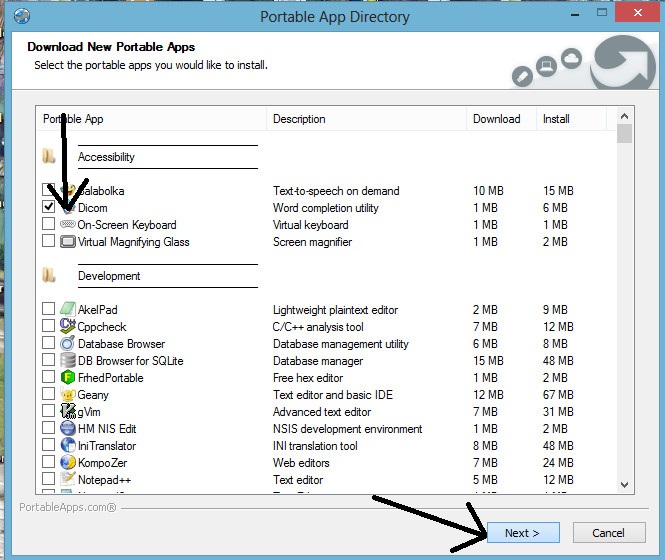 This will now start downloading your program directly from the server. Wait till the download is complete. Downloading and installing time depends upon how big is your program. It might take some time.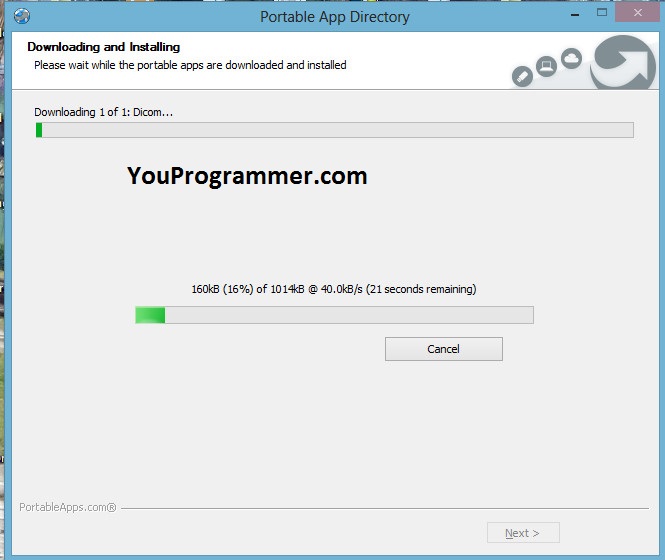 Step 4.
After finishing the download and installing process close the dialog and within the tool click on the program that you've recently downloaded and installed within the tool. Remember the program you have downloaded isn't installed in your OS.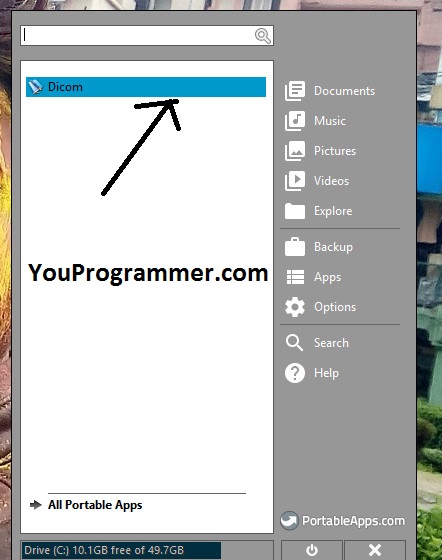 PortableApps is the second best tool on our list that can be used to run programs without installing them. It's free and portable and very useful.
Run Programs Without Installing Them Using Zero Install
Running programs without installing them becomes very easy if you're using Zero Installer tool. This tool is free of cost can be downloaded easily from here.
After downloading the tool you need to install it on your system and follow the installation guide throughout the screen.
After successfully downloading and installing the software you need to open in up and follow the steps given below. But first, have a look how Zero Install works.
How Zero Install Works
Zero Install will download the program you need to run from the internet and then saves it in your isolated cached memory. There is no option while installing that where to save your program files. They will be automatically extracted in any cached memory location and no shortcut will be made after installing the program.
Adding and updating programs will not make any change or effect to your system and also when you need to remove the program you can easily do it within the tool.If you're offline you can still access the applications because they are saved in the cache memory and can be accessed easily anytime.
Programs downloaded will come always from same publishers because of GnuPG signatures and hence there is no risk of security.
How To Use Zero Install
Knowing all the facts given above and downloading and after installing software we need to run the tool to know how it actually work and how you can run programs without installing them.
Step 1.
Download and install the tool properly in your system.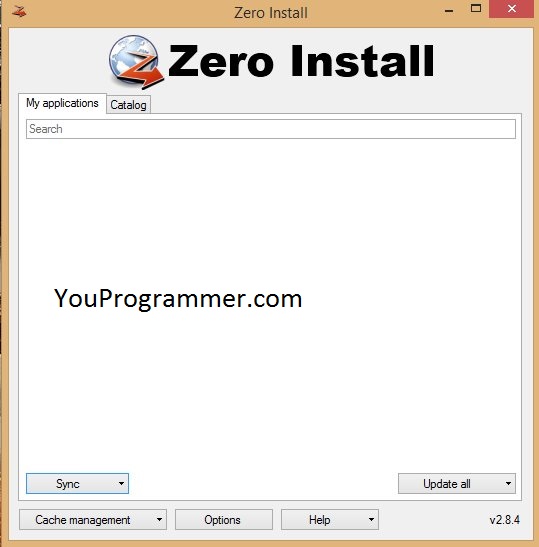 Step 2.
After installing the tool open it and click on Catalog section. Click Refresh to reload the list of applications that you can download and zero install. Refreshing will give you the list and click to add it to list of your Applications.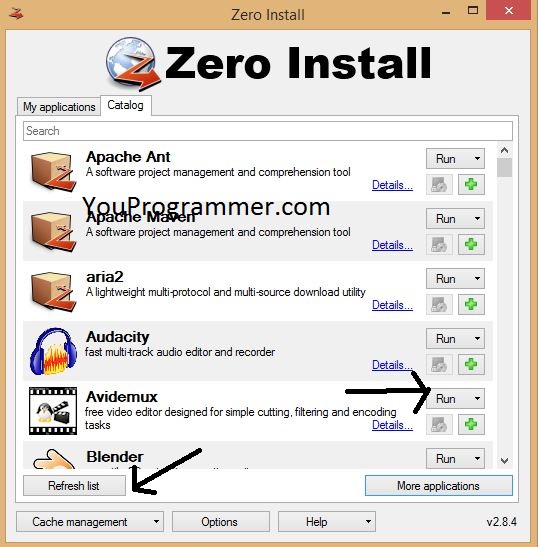 Step 3.
Now it will start downloading your program. Wait till whole the file is downloaded from the server.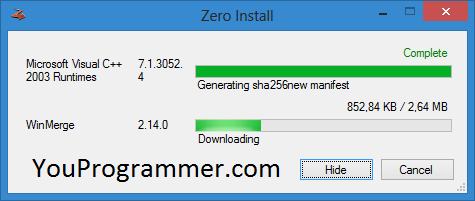 Step 4.
After successfully downloading the required programs click on Applications section and select the program you wants to run.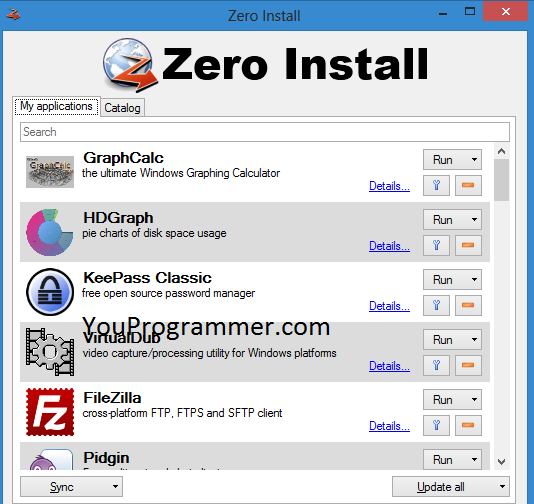 Now you can run your favorite program without actually installing into your machine. This is the easiest and secure way to do this.
You downloads are secured with HTTPS connection and GnuPG signature so there are very low chances that you will receive an affected program.
Also, this tool is supported on Windows, Mac and Linux as well hence it's portable and easy to use. You can use this tool on these three popular OS and that allows you to run programs without installing them on your system.